As you may know for all my Utah readers, Cherry Hill in Kaysville, Utah is the place to be in the summer especially if you have kids from ages 2-15 years old or if you are in need for a family-friendly reunion park with something for everyone.  I had the chance to go again this summer with my family and check out the new Little Dipper slide and celebrate Cherry Hill's 50th Anniversary.  We had a great time and I thought I'd share some of our favorite things about Cherry Hill.
*I received tickets from Cherry Hill to share the good news about their 50th Anniversary and to facilitate this review.  All opinions and ideas are my own.
If you are looking for a fun place for your family in the summer, Cherry Hill Resort in Kaysville, Utah is a great place to start.  You can camp in their RV park or just visit for a day.  They have an awesome water park and then other dry activities as well.  This is the Cardiac Canyon ride, pictured above, and is one of my family's favorite rides (it's a like a river rapids ride with a tube).  I'd say that the water park is perfect for ages 2-14 years old.  After 14 years old, my teenagers say it's not fun unless you have a group of friends, because the rides are too mild for thrill-seekers.  The rides are perfect for me as a mom though and all the younger children I've seen there.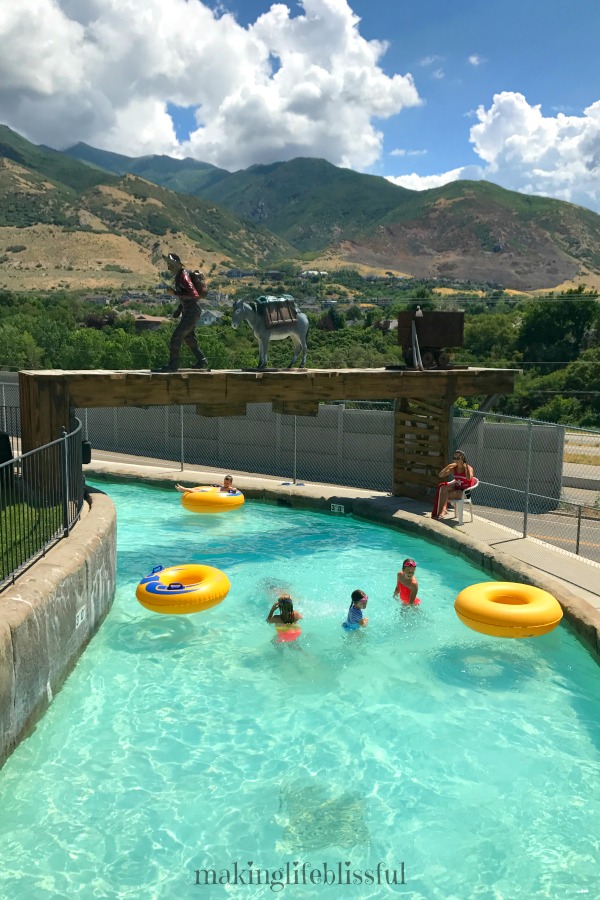 Take a nice float around Grant's Gulch Lazy River.  THIS one is well-loved by all ages!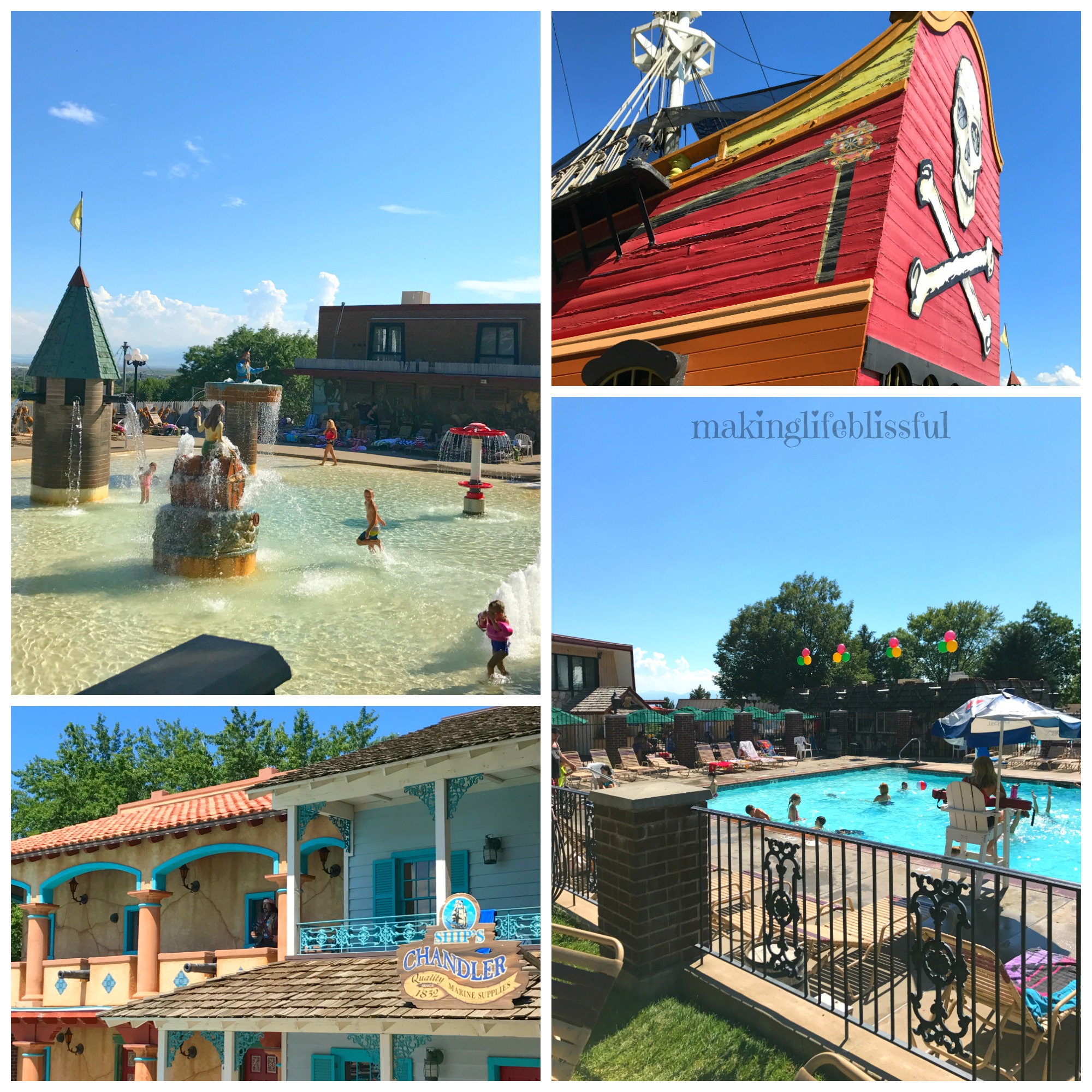 I love the clean, friendly atmosphere of Cherry Hill.  It's got a lot of character.  Each ride is whimsical and decorated to fit a theme.  It feels very Disney-like in that way.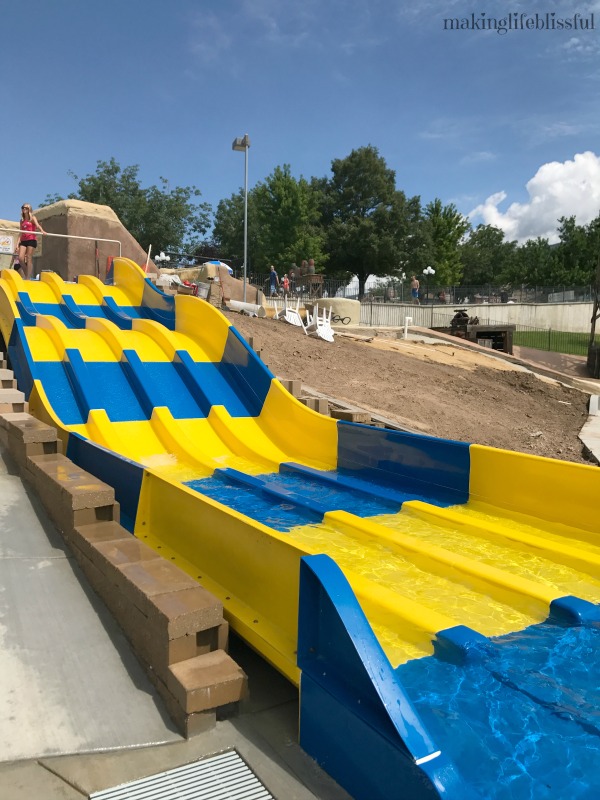 And now they have a NEW RIDE called The Little Dipper.  It may look small but it's a blast!  Even my teenagers were going on it and had fun "trying to catch air".  The line moves fast because 4 kids can go at a time.  It's a quick thrill and perfect for the little ones too.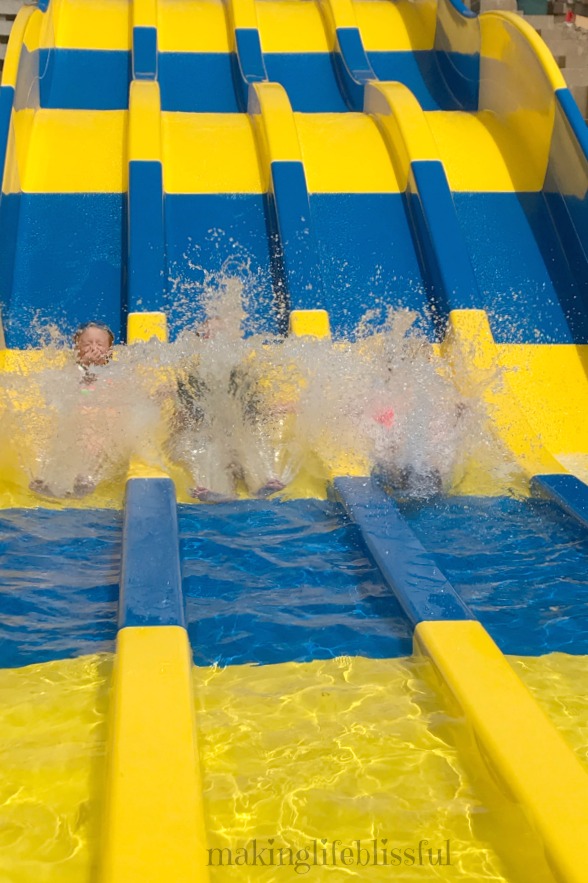 My daughter and her friends loved going down at the exact same time.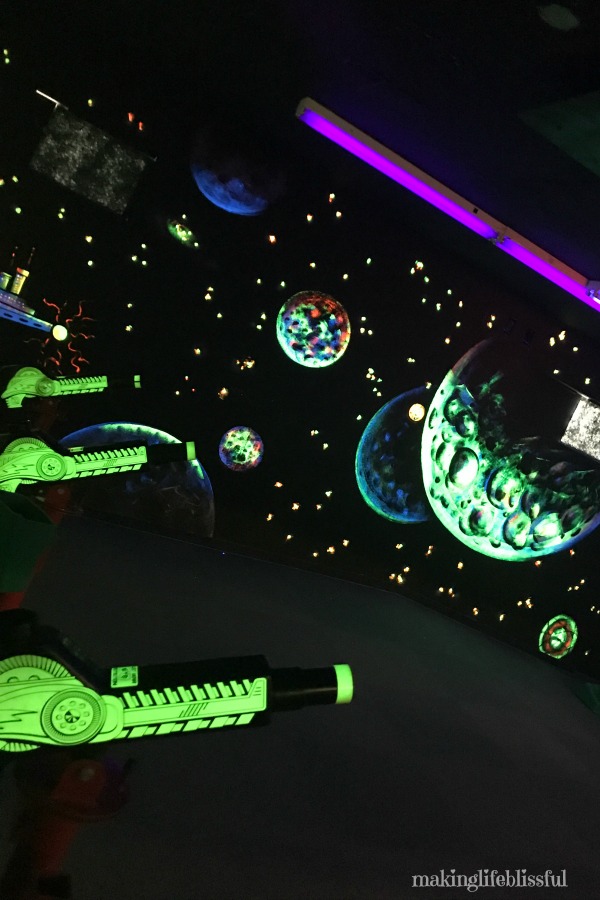 Like I said, if you are not in the mood to swim or just need a break they have many dry activities too.  Our favorite is the Battlestar Blasters game.  My husband and I went up against our teenagers (and totally beat them by the way!).  They also have mini golf (a very fun course, I must say), a climbing wall, a jungle maze, panning for gold, playground, aeroball (my son loves this one–it's like trampoline volleyball), and junior jungle boats.  It's actually pretty hard to get it all done in one day because there is plenty to do.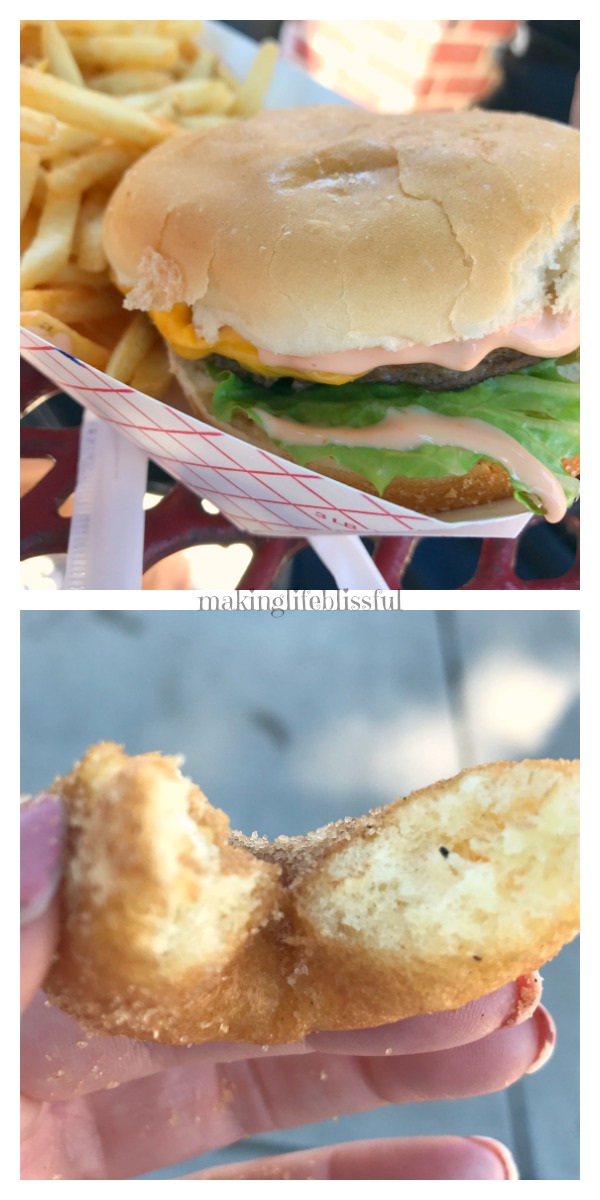 And let's not forget the food . . . they have some tasty goodies like the fresh, warm donuts and yummy burgers and fries complete with fry sauce (a Utah tradition!).  They also have healthy options like salad (which is what I actually ended up getting because I'm trying to be good–and it was delicious!).  So enjoy some food at Cherry Hill or feel free to bring in your own lunch to enjoy.
I hope this helps you see how family-friendly Cherry Hill is.  Make sure you enjoy the 2017 summer season as it's their 50 Anniversary and they are giving away prizes everyday!  Plus, watch for concerts and other fun activities happening throughout season.  "The Greatest Fun Spot You'll Ever Know!" Cherry Hill is Davis County's go to family friendly activity destination. They have the amenities you need to keep your whole family entertained all day including a water park, mini-golf course, rock wall, jungle maze, campground, and much more! With acres of activities to explore, your whole family is sure to have fun all day long. Cherry Hill has been family owned and operated since it opened 50 years ago. To celebrate 50 years, we are giving away over $20,000 in prizes including Megaplex tickets, Lifetime products, ski passes, and much more every day of our 2017 summer season. Check out our website and follow us on Facebook for more information and to see a calendar of events. http://www.cherry-hill.com/