Hey, I know it's hot outside.  I'm dripping with sweat after just going out to get my mail.  Ugh.    I'm in the mood to think of cooler temperatures and the warm fuzzies of Christmas.  So this week Our Picnic Tree and I have teamed up to bring you a fun Christmas in July giveaway!!  If you have a Lego fan, then listen up!  Our Picnic Tree has created Scripture Stackers, which are religious block sets that are compatible with Legos!  I have been in search of something like this for a long time.  Such a fun way to bring the scripture stories to life.  There are Bible figures and Book of Mormon figures (for my LDS friends) AND a Nativity Set–and that is what we are giving away today.  So check it out and enter.  You'll love it.  ALSO, as a special bonus, if you order through any of my special links below, you can get 20% discount (woot woot!) using code JULY20.
*This post may or may not contain affiliate links.  I received this product to test and review and giveaway as a gift to my readers.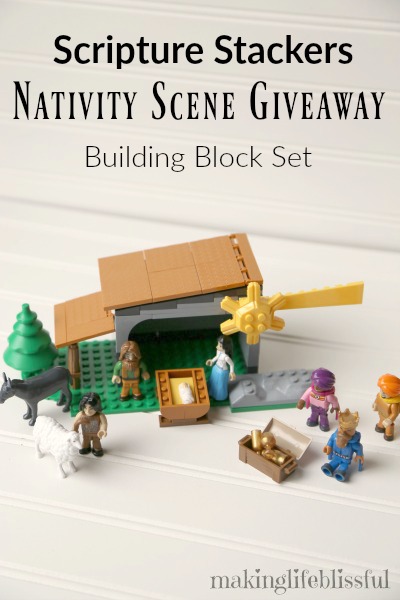 One winner will receive a fun little Christmas gift in July of this Nativity set plus some Bible figures will be sent your way!  Easy entry  at the bottom of this post.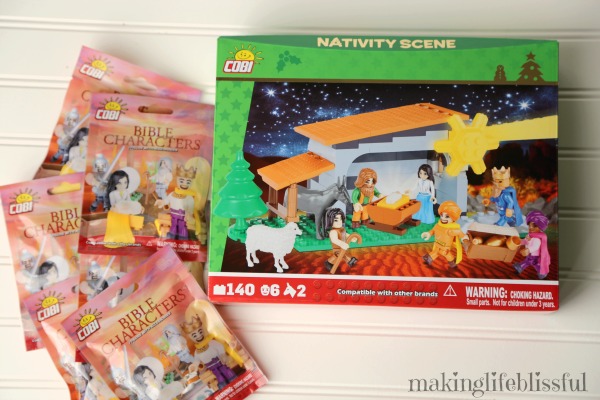 I think you will love these Scripture Stackers, especially the Nativity Scene.  Last year I searched the internet up and down for a Lego nativity set and I basically came up empty handed.  My kids love Legos building sets, and sometimes, especially around Christmas, I like to tie in some spirituality into their play time.  This Nativity Scene and Bible figures does just that.  AND I'm giving one away to a lucky winner, so enter below!!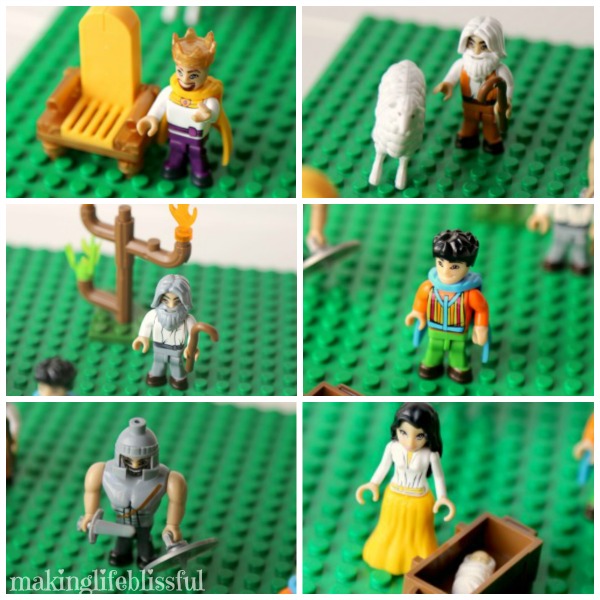 These are the Bible figures.  They would make great stocking stuffers!!  My daughter spent a whole Sunday afternoon playing with these.  Notice how they are on my Lego-brand board and fitting just fine.  Click here to see more information about these Bible Scripture Stackers.
* King Solomon (with his Throne),  * Noah (with Cane & Sheep),  * Moses (with the Burning Bush),  * Joseph (with coins and his mulit-colored coat),  * Goliath (with his Sword & Shield),  * Baby Moses (with a Cradle & his mother, Jochebed)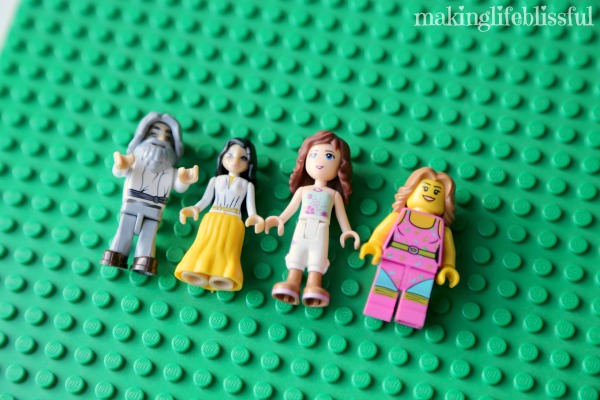 This is how the Scripture Stackers compare to traditional Legos.  The two figures on the left are Scripture Stackers.  The two on the right are traditional Lego Mini Figures.  We found that the Scriptures Stackers work very well with Legos.
Watch my YouTube Review of these religious mini figures and get the full info.
See the un-boxing of the Nativity Scene in this video
Time to think ahead for Christmas!
Now for the GIVEAWAY: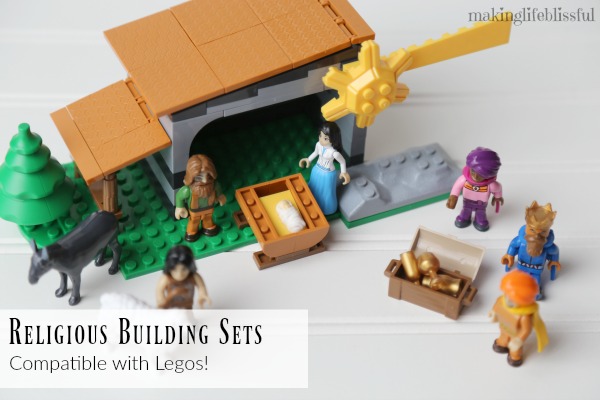 Giveaway Details:
One winner will receive this Nativity Scene and some Bible Figures from Our Picnic Tree.  A legitimate email address is required for entry.  Winner will be notified by email and announced on my Facebook page.  The winner will have 48 hours to reply must give an address for shipping.  If a reply is not received, then a new winner will be chosen.  Giveaway for U.S. residents only.  Entries will close on July 16th and a winner will be randomly selected on July 17, 2017.