I am so pumped for summer and swimming with my kids!  One of our favorite places to swim in Utah is Cherry Hill!  Cherry Hill has lots of pools, slides, camping, and so much more.  It's much more than a water park.  It's the perfect place for a family to enjoy time together.  Aaand, this year it's even better because Cherry Hill (located in Kaysville, Utah) is celebrating its 50th Birthday!  Can you believe it's been around that long?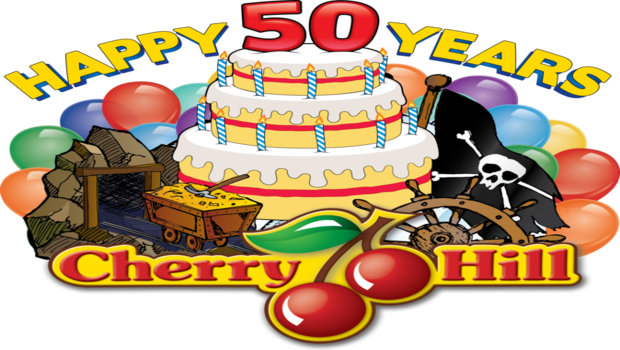 So the biggest news about Cherry Hill though is that they have a new slide to celebrate their 50 happy years.  I can't wait to try it out and I'll let you know what we think!   Here's more details on all the fun.
"The Greatest Fun Spot You'll Ever Know!" Cherry Hill is Davis County's go to family friendly activity destination. They have the amenities you need to keep your whole family entertained all day including a water park, mini-golf course, rock wall, jungle maze, campground, and much more! With acres of activities to explore, your whole family is sure to have fun all day long. Cherry Hill has been family owned and operated since it opened 50 years ago. To celebrate 50 years, they are giving away over $20,000 in prizes including Megaplex tickets, Lifetime products, ski passes, and much more every day of our 2017 summer season. Check out their website and follow them on Facebook for more information and to see a calendar of events.