Got a superhero fan? Or maybe YOU are the fan. If you so, I've got
the best Superhero Bingo Game and Superhero Printable Activity Pack
to share with you! My whole family is into the whole superhero thing. My Man loves to go see the movies as soon as they come out. And my teens are obsessed. Even my youngest daughter wanted
DC Superhero dolls
for Christmas. We are hooked. So we created these printables to satisfy your superhero love.
AND of course there's a FREE PRINTABLE of Superhero Bingo
. The superhero bingo game is included in this awesome pack. And then you'll want to check out the rest of the Superhero Printables including 8 Printable Superhero masks, Printable Superhero Scattergories Game, Superhero Memory Game Cards, and Superhero Search and Find for cheap baby! (My favorite is the printable Wonder Woman mask).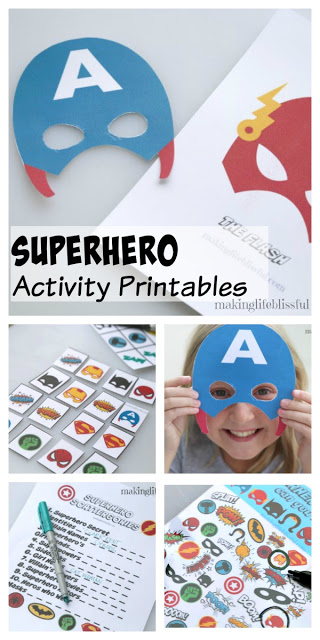 There's so many fun ways to use these superhero activity printables. Parties, preschool, homeschool, summer boredom, car trips, cub scouts, anything!!!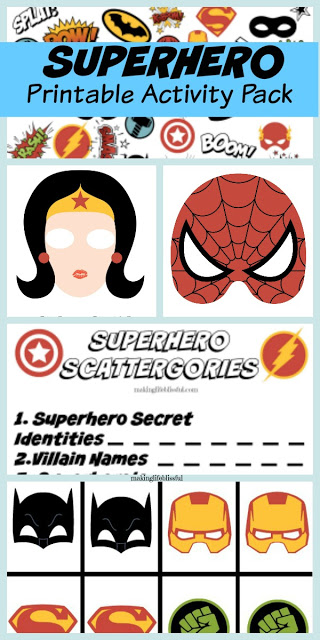 Scroll down to get your Superhero Bingo Game for free when you sign up for my email list
and on your way down there see what other fun superhero activities are available in my Superhero Printable Activity Pack available
IN MY SHOP!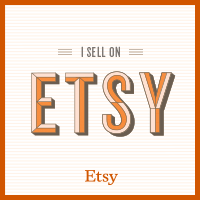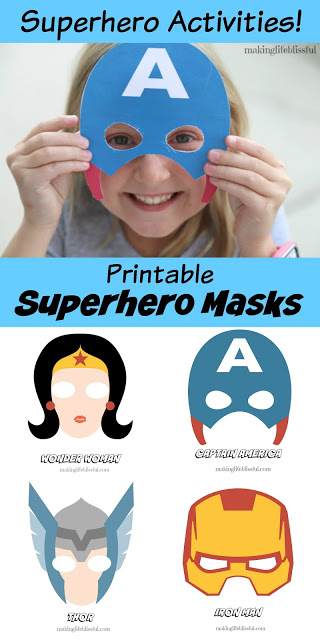 Eight awesome printable superhero masks are included in the Superhero Printable Activity Pack. The 8 heroes are Captain America, Iron Man, Batman, Thor, Wonder Woman, The Flash, Spider Man, and Cat Woman. Such a fun way to invite pretend play with your young kids, or to use in skits, for birthday parties, photo booths and more!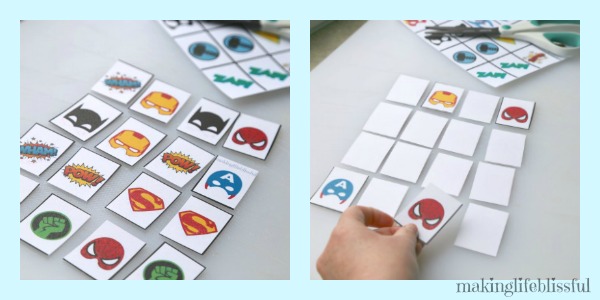 Pack of 5 AWESOME Superhero activities! Easy to download and print right away! Perfect activities for preschool, school, birthday parties, cub scouts, movie nights, and more!
* Superhero Bingo Printable Game
* Superhero Seek & Find Printable
* Superhero Printable Masks (8 total different masks!–perfect for photo booths)
* Superhero Memory Game Printable
* Superhero Scattergories Game
You'll love the printable masks (like Wonder Woman, Iron Man, Spider Man, Thor, Flash, etc) for games, photo booth props and more!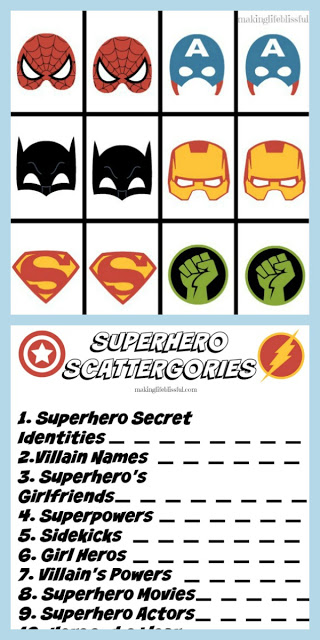 You also get
Superhero Scattergories
, which is a great game for groups, icebreakers, family get-togethers and more. To see more of our printable scattergories games and find out how to play,
click here. Superhero Memory Game
cards are also in the pack. These cards are fun to play memory matching or Go Fish too.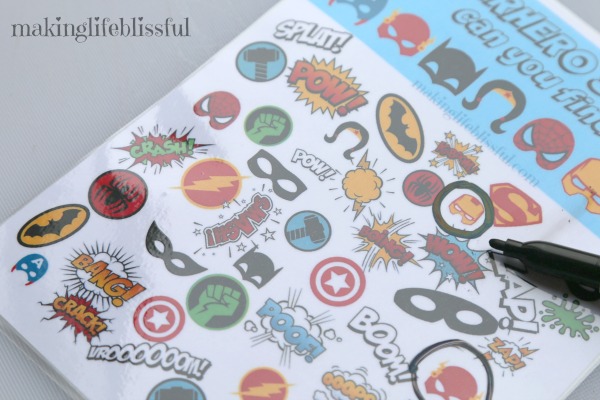 And last, but not least, you get the printable Superhero Search and Find.
Try to find all the items as fast as you can. This is a favorite on long car trips or airplane rides. I like to laminate it so it can be used over and over.
To get ALL the items listed click to
And this Superhero bingo game is now FREE when you sign up for my email newsletter! Signing up for my email list gives you access to my Free Printables Library.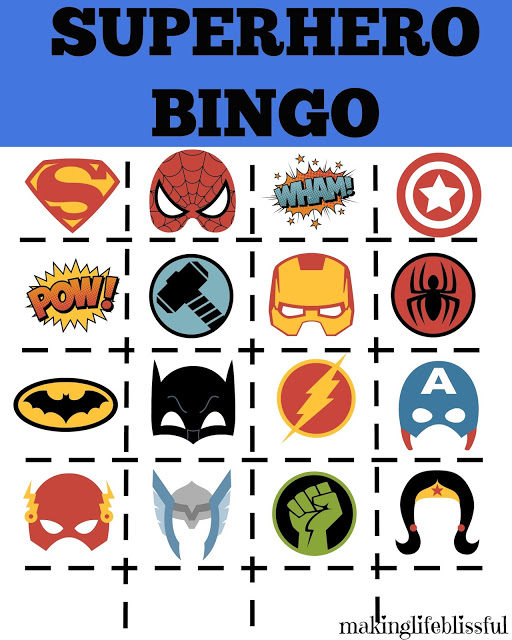 Hope this helps someone geek out on superhero fun! Have a blissful day!