Free Bridal Shower Game Printables AND Free Baby Shower Games to print as well!
Throwing a bridal shower or a baby shower can be a busy job. I think we've just made it a little easier for you with this printable concentration game for wedding showers and baby showers. It's a free printable large memory game that a whole group can see and play. Each game also include some free printable parenting advice cards for baby showers and marriage advice cards for bridal showers. And there's a FREE wedding shower scattergories game printable and a FREE baby shower scattergories printable.


*This post may or may not contain affiliate links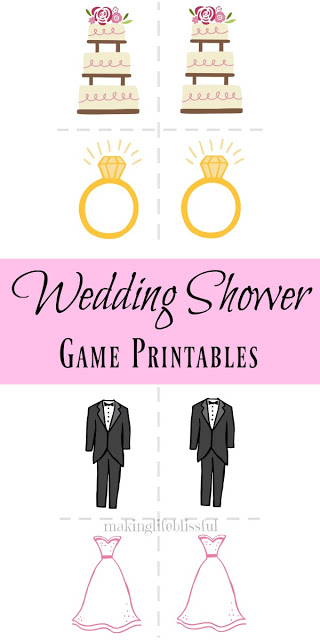 FREE Wedding and Baby Shower Scattergories Game and printable packs are available when you join my email list!
I'll give you access to my free printables library full of tons of freebies!
FREE Baby Scattergories Game at the bottom of this post
The Wedding Shower Printables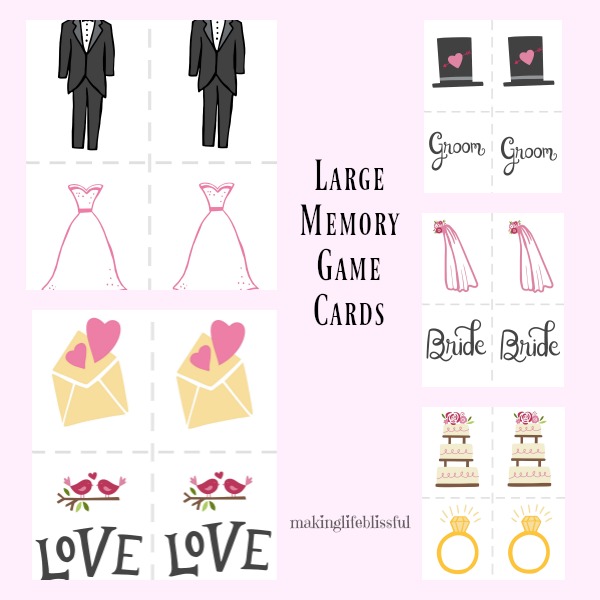 Here are more details about the bridal shower game printables. So you get the large bridal shower concentration game, and the marriage advice cards. The concentration game (sometimes called Memory) is large so that a group can see it and play and there are 20 cards total. You just have to print and cut as explained in the instructions below.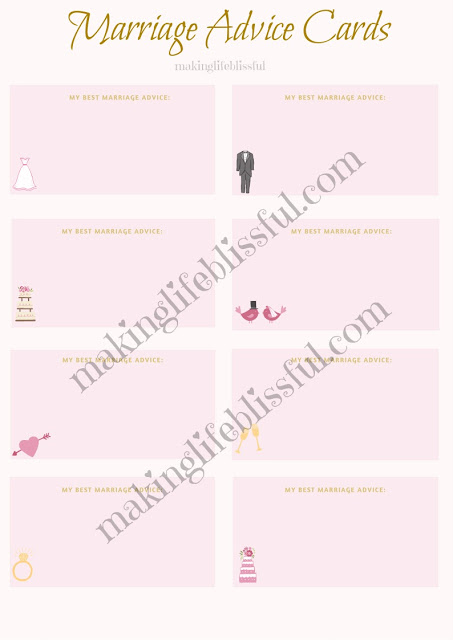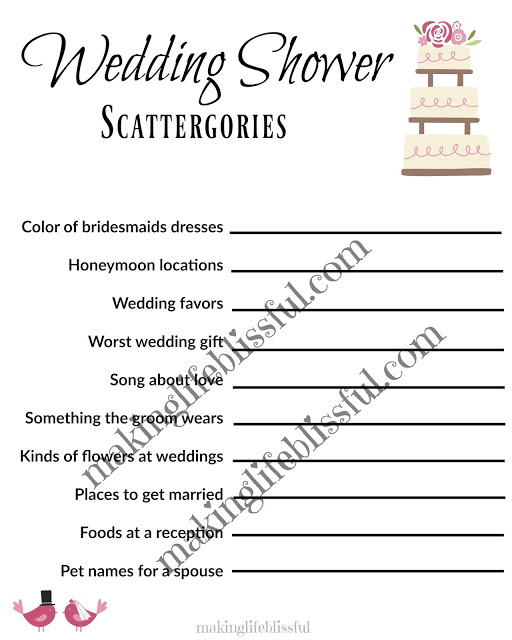 Click to get this scattergories game free for a limited time:
The Baby Shower Printables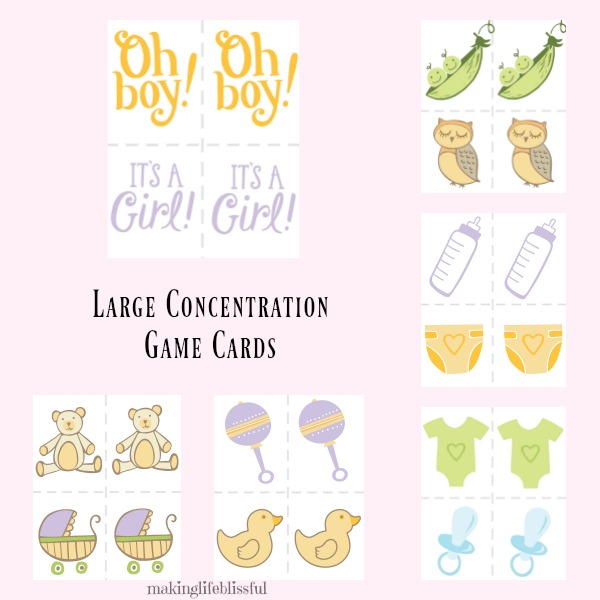 Like the bridal shower printables, these baby shower printables include the large concentration game to play with a crowd. There are 28 cards in this set. Plus you get the parenting advice cards. The colors are neutral and can be used with any gender. With these games your whole shower is planned. Bam!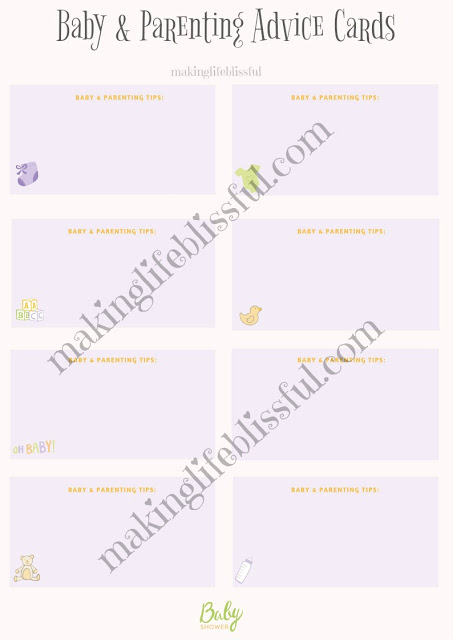 You'll love giving the expectant mother parenting advice with these cards included in our
printable game pack.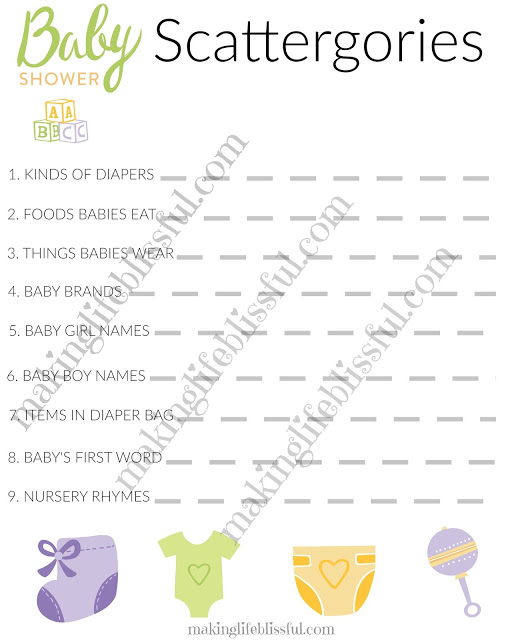 Click below to get Baby Scattergories:
Concentration Game Setup:
1. Print memory game cards on cardstock paper and cut out.
2. Mix up cards and write a different number on the back of each card.
3. Attach cards in numerical order on a posterboard. Use magnets, velcro, or something similar to make it easy to remove and re-stick
How to play Concentration:


1. Players are trying to find the matches
2. Players take turns choosing two cards on their turn by calling out 2 numbers. The host turns over the numbers they called to see if they match.
3. If the cards match, they are taken off the board and that player gets a prize or a point. If they don't match, then play continues to the next player and so on until all the matches have been found.
4. You can give prizes to the player who found the most matches, or just a give a prize each time a match is found.
How to use Advice Cards:


1. Print the cards and cut using a paper cutter
2. Pass out to shower guests and let them write their best advice to share
How to play Scattergories:


1. Pick a letter of the alphabet (you can roll a alphabet dice or draw out of a hat)
2. Set a timer for 1 minute
3. When the timer starts, players see how many categories they can fill up by thinking of answers that start with the chosen letter. When the time is up, all players quit writing. Then they go around the group, answering out loud what they got for each category.
4. The player with the most answers wins the round. There is 1 point per answer unless they come up with a viable answer that has two words that starts with that letter. For example, if the letter was 'W' and the answer was "Wicked Witch" that would count for 2 points. However, if it is something that doesn't necessarily go together such as "Wimpy Witch" then they would only get 1 point.
5. Whether or not an answer is right or viable depends on the group you are playing with. If something doesn't seem to fit the category or subject then the group can dispute it and vote on whether or not that person's answer deserves a point.