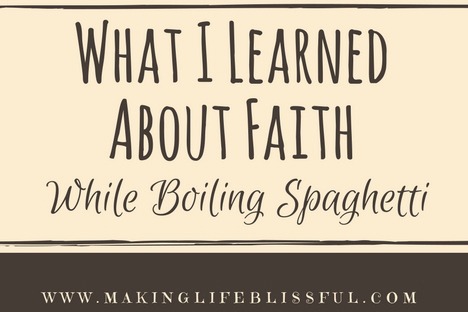 It was the hubbub of a busy Wednesday night. Soccer practice was over, a quick dinner of spaghetti was bubbling on the stove, my oldest was reading her homework aloud to me as I cooked, and my baby girl was pulling pots and pans out of the lower kitchen cupboards. My husband an was racing home from a long day at work to help with Boy Scouts by 6:30 p.m., and I had girls coming over to our house for a church activity at the same time. Miracles had to happen before 6:15 p.m. that night.

And that is when my middle child, a boy of 6 years old, came over to ask me a very important question. His voice was worried.

He tugged at my sleeve and asked, "Mom, what is adultery?"

I paused. I had no answer. Where did this come from? My mind was blank as I could only think of my time schedule and the spaghetti noodles that were boiling over.
And then I sighed. My little son is very inquisitive and takes learning seriously. He's an avid reader with a very tender heart. So I turned and asked, "What's the matter? Why do you need to
know that?"

My son held up a paper bookmark with the Ten Commandments on it. "I got this from my church teacher. She says Jesus wants us to follow them." The worry now increased in his voice as he said, "I think I can do all of them, but 'cept I don't know what adultery and co-co-coveting are."

And suddenly I felt a change in the room. I could feel a warmth in my soul softening my heart as I knelt down to his level and looked into his wondering eyes. I gave him a hug. I focused on him, and then I was finally able to think of a simple answer that satisfied his heart.

I didn't notice the pasta boiling over anymore. I couldn't hear my oldest reading aloud or my baby banging the pots in the background. I had stopped focusing on the busy world for a moment. All I knew was that my little boy was doing his best to follow the Savior and he wanted help. He had faith in the words of his church teacher. He had faith in that words on that bookmark. And he had faith in me, that I would help him understand. But most of all he had faith in Jesus Christ. It was a beautiful faith, untainted by the worldly distractions of that day.

I've learned that teaching moments are NEVER convenient. I've also learned that having faith is not convenient either. There are times when having faith is hard. There is always something to
keep me distracted or bring me down, making it hard to live in faith. The busy world sucks away our days, stealing all our thoughts, energy, and our quiet moments. Our news feeds are full of crazy things and confusing information and we sometimes don't know what to believe.
But I've learned that faith is action. Faith is doing. Faith is blissful and hopeful. And faith is where we find God. It's living like you believe until you know and understand. Just like my little boy who was actively seeking to know what Jesus wanted him to do amidst the distractions, we can too. He was seeking for truth in faith until he understood and felt at peace.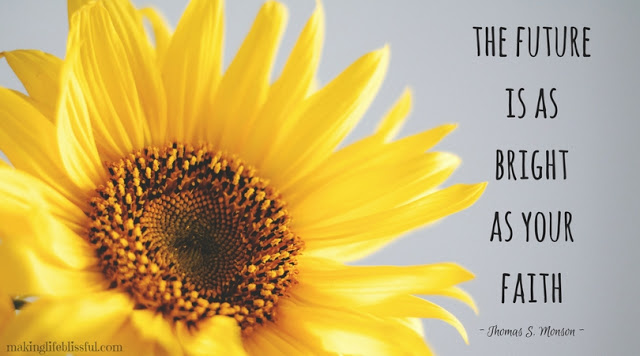 I've also learned that our hearts can be touched at the craziest of times and we can feel peace in the middle of the hubbub . . . if we are willing to let it. I am thankful that I decided to pause and dig deeper into his question. I could have easily just brushed him off (as I have done many many times), and instead I remember it as a very special moment. God is in the details of our lives and He will help us if we have faith in Him.

In the end, the spaghetti noodles were a little soggy, we were a little late getting to our activities, and I never had time to add a veggie to our meal, but miracles did happen before 6:15 p.m. that night.

It just wasn't the kind I expected.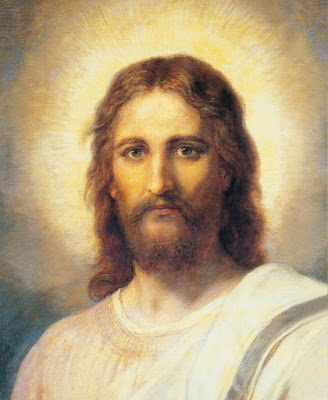 Learn more about the principles of peace
#PrinceOfPeace
My next few blog posts will be focusing on some of the principles of peace as part of the #PrinceOfPeace initiative from
comeuntochrist.org
. I'll be sharing things I have learned from others and some of my vulnerabilities. I hope by being open and telling these stories you'll find the peace and meaning in your own life.
Check out this video about this woman's incredible faith through cancer. What your thoughts about faith? How does faith help you live a better life? Comment and share!

You may also like: