Dear friends,
I just want to thank you from the bottom of my heart for your support this year. I am thankful for each one of you that tries one of our recipes, makes one of my crafts, or reads my crazy thoughts. This website would not be where it is without you!! What started as a place to put my thoughts and ideas has turned into a place for me to help others and bring joy to this world.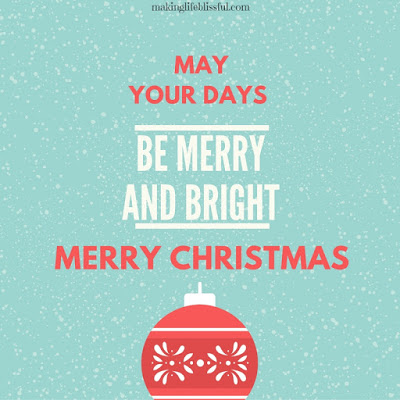 I love Christmas and the holidays and I believe it truly is a time to reflect on what makes us the most happy in life. I have found my bliss from 2 main things: family and following the teachings of Jesus Christ. These 2 things give me direction, purpose, and hope. And they just make me purely happy. I'm not perfect. I never will be. Life is hard. Life often stinks. But I believe life can be blissful too. Why not? Why does negativity and hard times have to be the dominate thing in our lives? It doesn't. We can find joy in the journey as we live each day. It may not always work, but I'm sure gonna try.
Merry Christmas my friends! And Happy New Year!