It's time to check on you kids and see how you are doing with our mormon.org #LIGHTtheWORLD kindness challenge. So how have you been doing with spreading kindness and cheer this holiday season? Have you been able to use our free printable service kits? Maybe you've been able to do small things–a hug, a smile, a treat, a text. That's great too. Think of whatever you can to help follow the Savior this Christmas and let's light the world with kindness. In case you are still trying to catch up or need a little boost to keep going, here's another fun, free printable service idea. Today I bring you cute-as-can-be Christmas Tree Activity Blocks. This idea is from Melia at Brightly Street. She has a whole Christmas-in-a-Box kit that you can print on her site for free. Here is how to make this cute craft for Christmas and remember the true reason for the season.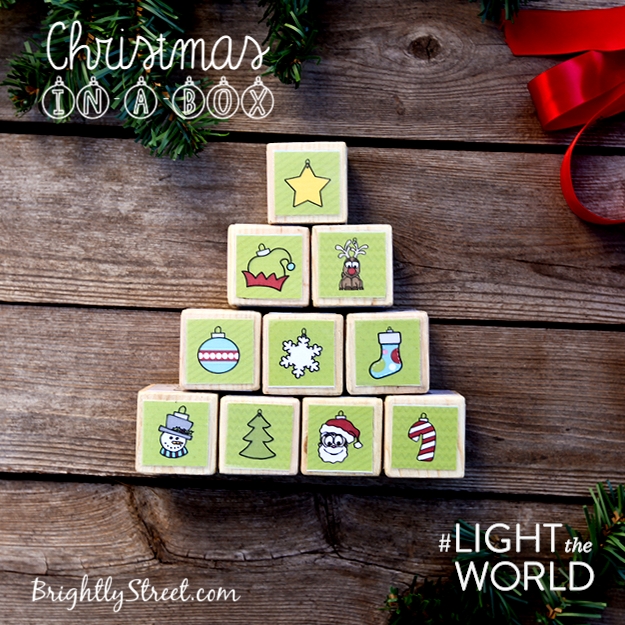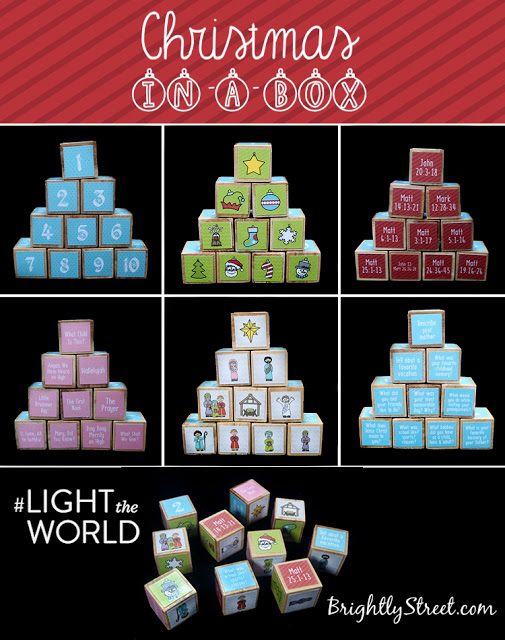 These Christmas Tree Activity Blocks have something on every side to bring in the spirit of Christmas. There's scriptures, song ideas, nativity, and cute holiday pictures. There's also prompts for helping start a family discussion about meaningful things. They can also be used as writing prompts for your journal or family history.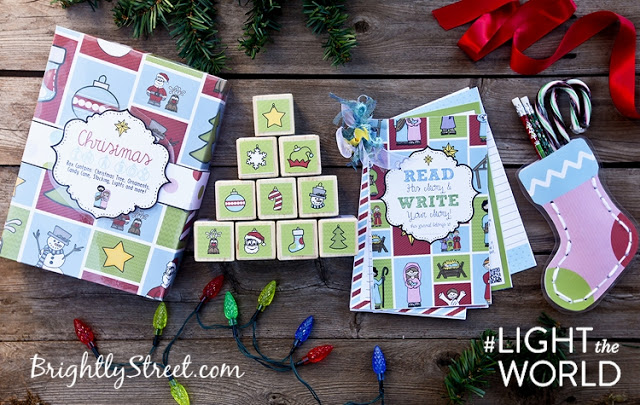 Melia has a
free printable journal
on her website too. And you can get the rest of this cute printable Christmas gift idea too for free.
How to Make Christmas Tree Blocks: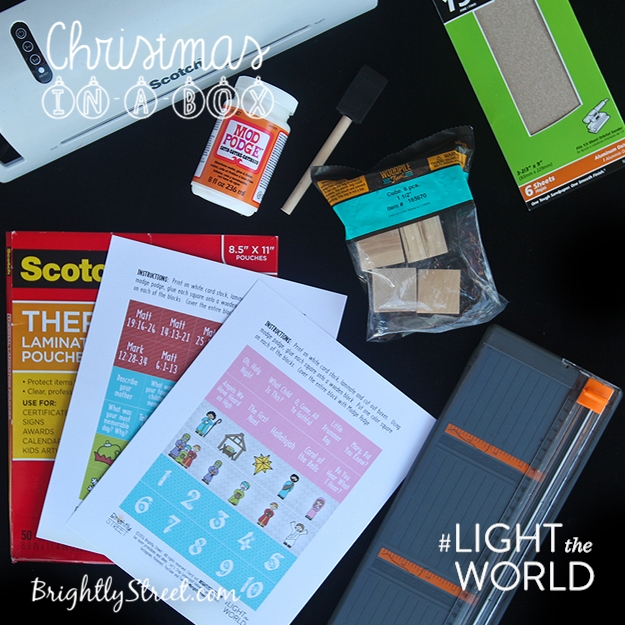 Pictured above are the basic supplies needed for this project.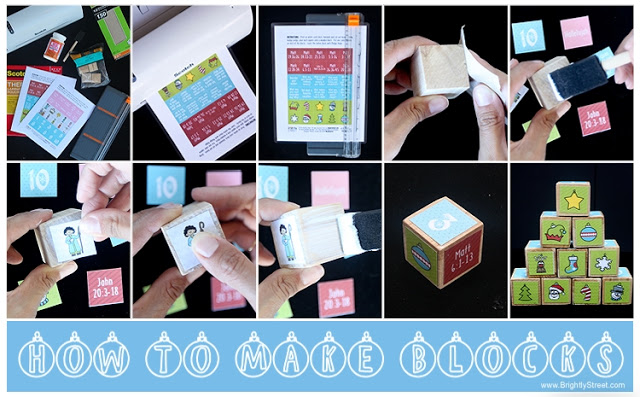 Purchase 1.5 inch blocks from Hobby Lobby or purchase a 1.5 x 1.5 inch piece of wood and cut them into squares with a miter saw.
Lightly sand the wood edges.
Print the Christmas tree pages on white card stock. To prevent smearing the ink, laminate them first.
Cut out squares and glue them to the wood pieces. See the printable page for where to place each square.
Modge podge the entire block and let it dry.
Build the blocks to make a Christmas tree on one side. There are also sides for: Christmas Songs, Scripture Story, Writing Prompt, Days 1-10 and Nativity characters.
CLICK BELOW for the Free Printable

I hope you enjoy this little blissful craft and that your kids enjoy the family time this will create. Merry Christmas my friends!



Check out our other #LIGHTtheWORLD Free Printables! And find many more ideas at SugarDoodle.net