#LIGHTtheWORLD: Dinner on your Doorstep Printables and recipe cards
The holiday season is fast approaching with so much fun and excitement sometimes the meaning of the
season can be forgotten. Are you looking for a way to create a special holiday season? Mormon.org has
the best message of the season! "Light the World" and with this message they are also having a
Worldwide Day of Service. Make sure to watch the amazing video for this campaign! What better way to
remember the Saviors birth than to provide service? If you love to cook and enjoy cooking with your kids
this "Dinner on your Doorstep" printable kit is a great way to give ser
Now that Thanksgiving is over, Christmas has officially begun and the calendar is filling up quickly with concerts, parties, and stuff to do. It's easy to run out of time to help someone else, which is really what Christmas is about, right? (just go watch a good Hallmark Christmas movie and you'll know what I mean). So this year I'm trying to help us all (including myself) focus on some kindness this holiday season by joining in the mormon.org campaign to light the world with love and kindness (#LIGHTtheWORLD). It's all about finding simple ways to help another person. Anyone you want. Any way you want. In order to help us do this with ease, but still with some thought I'm providing you with a some free printables to bring dinner to someone's doorstep. What a fun surprise for a neighbor or friend to get a delicious dinner, or even just a yummy treat, on their doorstep. These free printables are courtesy of Laura at Pink Cake Plate. You can also find more ideas at Sugardoodle.net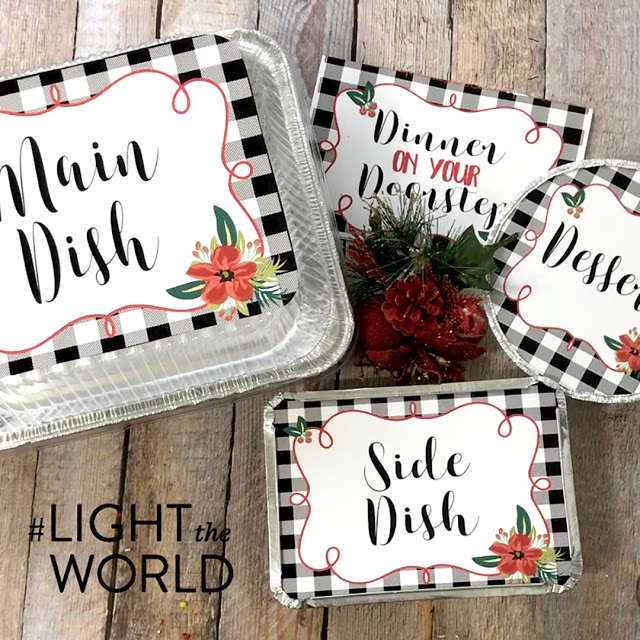 Aren't these cute? You can print these for free and add them to you dinner surprise for someone else! SEE BELOW FOR THESE FREE PRINTABLES . . .
Gather the family together and cook a simple dinner. Go ahead and cook your family's dinner at the same time, just double the recipes to make enough for you secret dinner recipient. Download and print the free labels. Cut them out and adhere them to your containers filled with food. Deliver them either secretly or openly as you wish.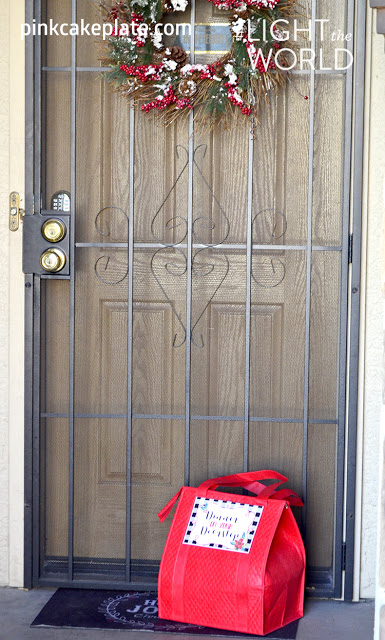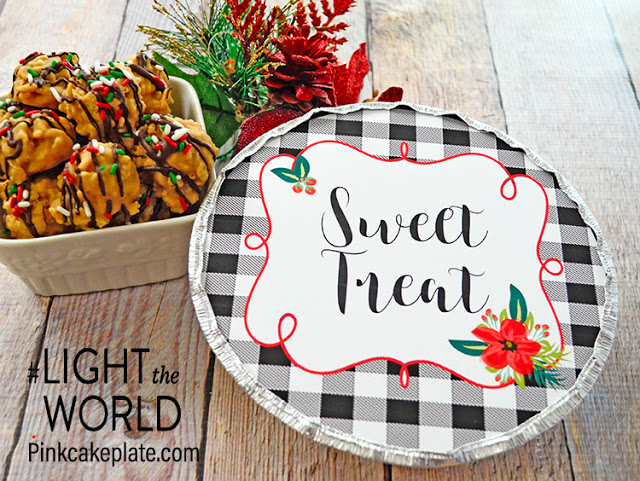 If you don't have time for a whole dinner, how about delivering a sweet treat instead? Remember to get everyone involved.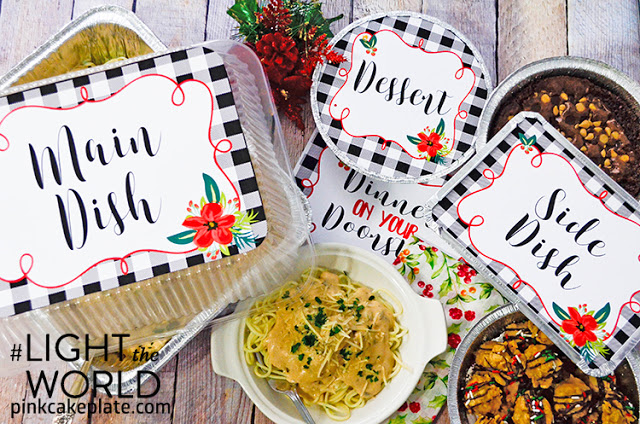 CLICK BELOW FOR DINNER ON YOUR DOORSTEP FREE PRINTABLES: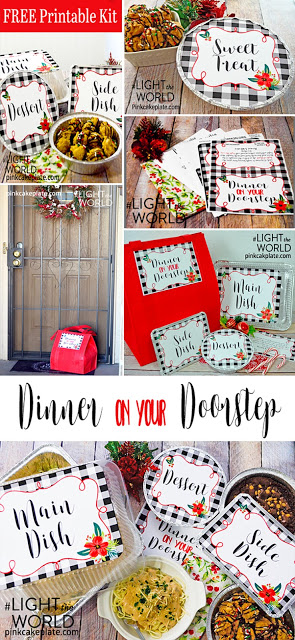 I hope this helps you enjoy doing service for someone else!

You may also like: