Let the jingle bells ring and carolers sing because Christmas is on it's way. Guys, I love Christmas with my whole heart and soul. I LOVE it. So I couldn't help but get this post out early, so that we can start thinking of all things merry and bright! I've got more free Scattergories game printables for you! This time it's Christmas Scattergories and a Winter Scattergories printable too. Also, if you click over to the next page, I've got some
free printable Christmas Memory Game cards
(and Winter Memory too, so you can play all the way into January!). Happy Holidays everyone! Let the joy begin!!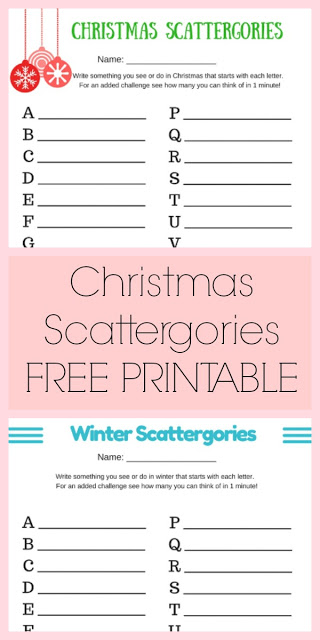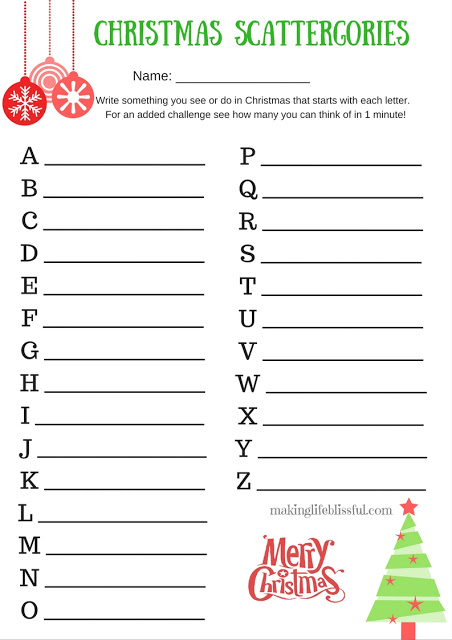 CLICK BELOW to get these FREE PRINTABLES by signing up for my newsletter and gain access to all my free printables: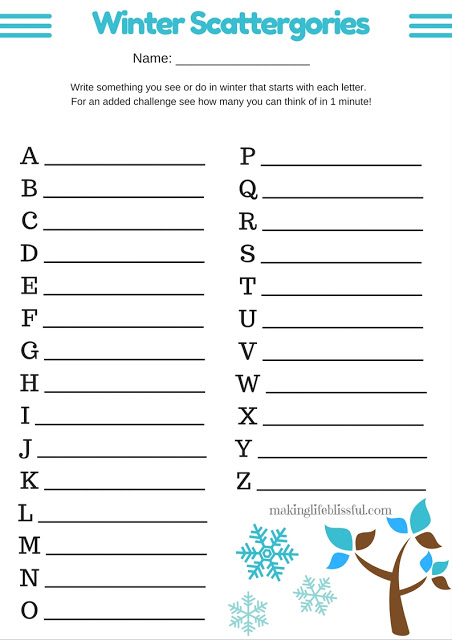 How to play Winter or Christmas Scattergories:

1. Set a timer for 1 minute. Have players come up with an answer that starts with each specific letter. Try to think of things that go with the holiday. For younger kids, you may want to skip the timer and just let them fill it in.

2. Go around the group and have each person tell what they got for letter A. Then continue with letter B and so forth.

3. The player with the most answers wins the round. There is 1 point per answer unless they come up with a viable answer that has two words that starts with that letter. For example, if the letter was 'W' and the answer was "Winter Wonderland" that would count for 2 points. However, if it is something that doesn't necessarily go together such as "Wicked Wonderland" then they would only get 1 point.

4. As with the other version, the group can decide if an answer is off-topic or not. The group can vote as needed. With younger players, you may want to accept any answer they give.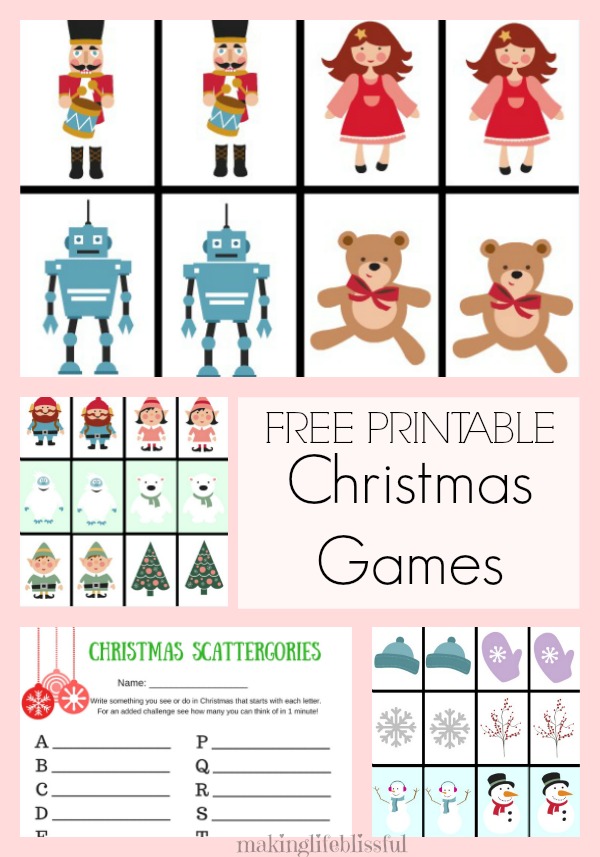 Let me know if you have any comments or questions!

[soliloquy id="6089″]
You may also like: