I have a super easy DIY decor idea for you today. I had a bunch of cardboard letters lying around from another craft, so I decided to put them to good use. I made a cute, simple vintage sign that makes an adorable decoration. You probably have the supplies lying around your house, just use the paint and the wood you've already got. Here is how you make a vintage sign for yourself: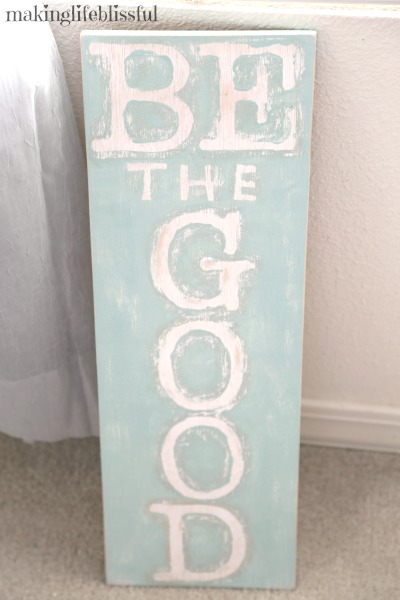 Be sure to join our bi-monthly email list and get blissful ideas to your inbox. Crafts, recipes, positive vibes, and inspiration!
DIY Vintage Sign


Supplies:


Flat wooden board
Acrylic or spray paint for background
Acrylic or spray paint for top coat (different color than background)
Cardboard letters or vinyl lettering
Tape (I used blue Painter's Tape
Sandpaper



1. You'll need a wooden board and a bottle of spray paint. Whitewash the board with the paint to create a white background and let dry thoroughly. You can also use acrylic paint. The spray paint was super quick though.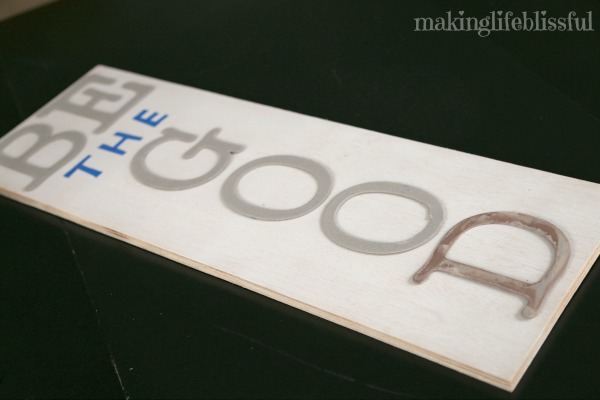 2. Tape your letters onto the board in the order of what you want it to say. I used painters tape to tape it on so it would hold well, but not rip off the background paint later. You could use vinyl lettering, OR I even used some of the painter's tape to make the word "THE". So many ways to do this.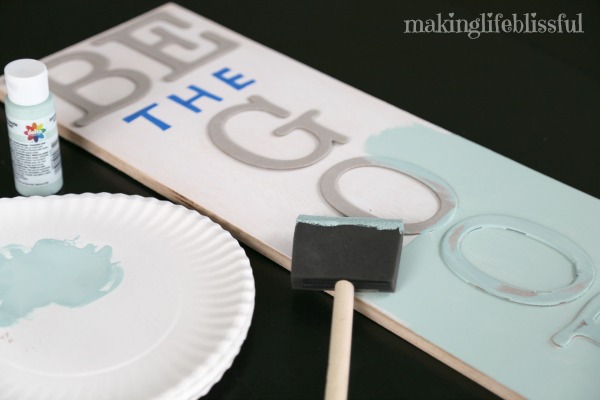 3. Paint over the letters and the whole board with your favorite color of paint. It's all right if the pain runs a little bit under the letters. This gives it the vintage look.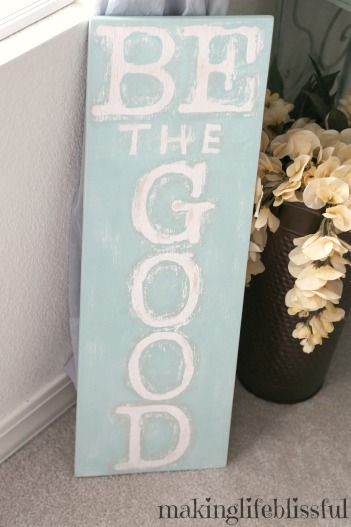 4. When the paint is dry, carefully remove the letters. Sand the edges of the letters and all around the wood in random places to give them that rustic, vintage look. And then your sign is done!