6 Tips for DIY Halloween Costumes
By: Maurine Anderson
Halloween season is here, and that probably means you're thinking about what you should dress up as for Halloween. Need help with a DIY Halloween costume this year? Here are some essential tips for a successful DIY Halloween costume without going insane.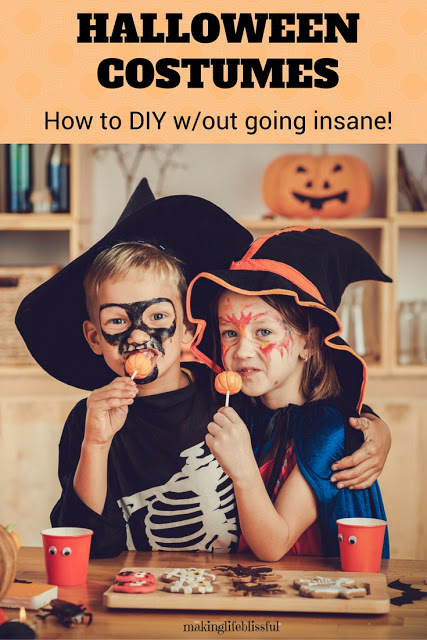 While it might be easy to head to the store and simply pick up a costume, there are many advantages to creating your own costume from scratch. For example:
You can save money.

You can use things you already have.

You'll be able to put the things you buy for your costume to further use.

Your costume can be made to be ultra comfortable.

You're more likely to have an original costume.
Start early.
It may sound like common sense, but remember to start early when putting together your Halloween costume. The reason? DIY Halloween costumes often require buying hard-to-find clothing, props, and materials. Who's to say that what you need is going to be for sale at your local big box store? Plan ahead so that you have time to make purchases online.
Try a new take on a classic costume.
Want to be something original? There are a lot of tried-and-true costumes, which, if you were to put a new spin on them, would become entirely new costumes. Think of a character you want to dress up as for Halloween. Then, think of a not-so-stereotypical way you might see that character. If you're part of a couple who is dressing up as Ron and Hermione from Harry Potter, for example, instead of dressing up in traditional Gryffindor robes, try dressing up in the attire they wore to the Yule Ball. If you're dressing up as Ariel from The Little Mermaid, instead of going for the usual purple top and green tail fin combo, dress up as the Ariel who washed up on the beach and wrapped herself up in a sail.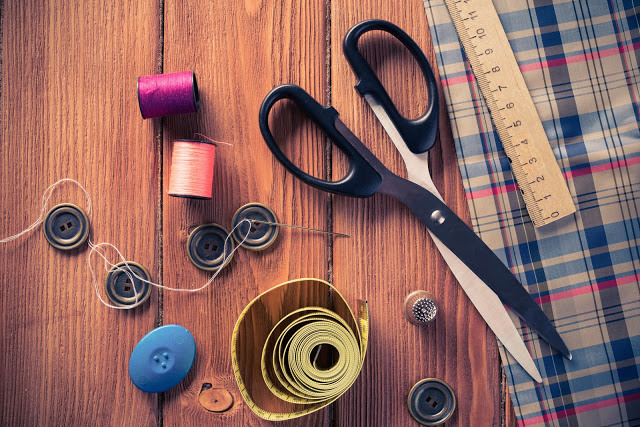 Repurpose props from years past.
Do you have some props, special clothing, wigs, etc. from Halloween costumes of years past? As
this article
points out, many props you already have (or that your friends already have) can make dressing up for Halloween a cinch. Consider re-purposing these props for a new costume this year. If you have fairy wings, for example, you can re-purpose them and be some kind of insect. If you have a flannel shirt from dressing up as a lumberjack, maybe you can reuse it for a scarecrow costume. Take an inventory of what you have and use your creativity to come up with something new.
Get thrifty.
A homemade costume doesn't have to cost a lot of money. In fact, making your own costume is a great way to save money. If there are extra things you need to buy for your costume, try to get thrifty. Look at the thrift store for old finds you can re-purpose. Try making something with cheap materials (duct tape boots and toilet paper roll wigs, anyone?) Find something around the house that you'd normally be getting rid of, and then make something new out of it (a tablecloth or pillowcase, for example).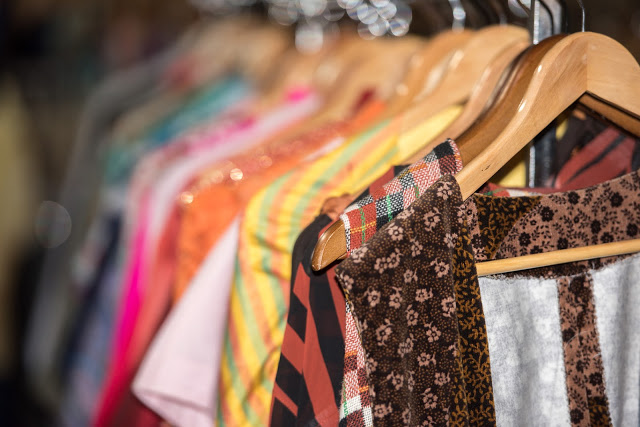 Buy things you'll use again and again.
Here's another way to save money. Try to plan out your costume carefully so that you'll only need to buy things you can use again and again. If you want to be the Morton Salt girl, for example, you'll need to buy a yellow dress and a purple umbrella, but these are things you can definitely use long after Halloween is over. If you want to be a sailor, get a standard striped shirt that will easily find a place in your closet for everyday wear.
Know when to outsource.
Making your own costume from scratch can be a lot of fun, but doing all the work yourself can get old fast. Not only that, but sometimes we set out to make things ourselves in order to save money, only to find that the materials end up costing more than the finished product. Many people also forget to factor in the cost of time spent doing DIY work when they are budgeting. For these reasons, it is important to know that it's okay to outsource as you put your costume together. In fact, in many cases, it will be well worth your time and money to do so. If you are putting together a cat costume, for example, and need to make cat ears, consider this: you can easily find a cheap pair on Ebay for around $8, so is it really worth it to buy a headband, wire, and fabric in order to make your own?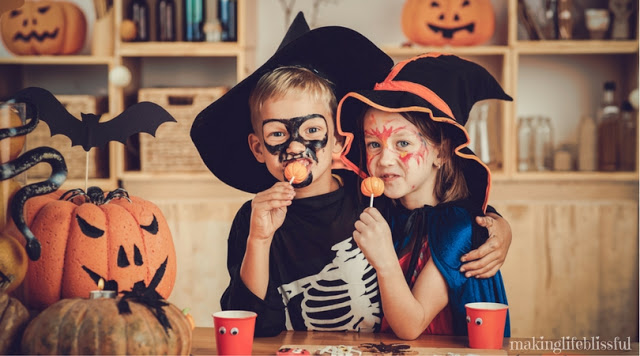 You may also like: