It's been stressful lately. I don't know why. We are on a schedule and school is in session and overall I am content. But a lot of things changed in our family this school year. Little things. Nothing big or noteworthy, but my children are experiencing new changes, some of it good and some of it bad. And I'm never good with change. It feels like things are happening so fast and we are so busy, and I just want to grab hold of my children and squeeze them tight. I want to tell them that everything is going to be okay. That change is hard, but it can also be good. I want to tell them that life is sometimes confusing and that the answers are not always right there waiting at our doorstep. Sometimes we have to go find the answers. And sometimes we just have to wait. And persevere. And hope. And keep going. And sometimes we just have to keep praying. I want to just sit with them on a cool evening and soak in a sunset. Or lay on the soft green grass in our backyard and watch the clouds. But most of all I want them to know that I love them, and I am behind them every step of the way as we step into their new life adventures.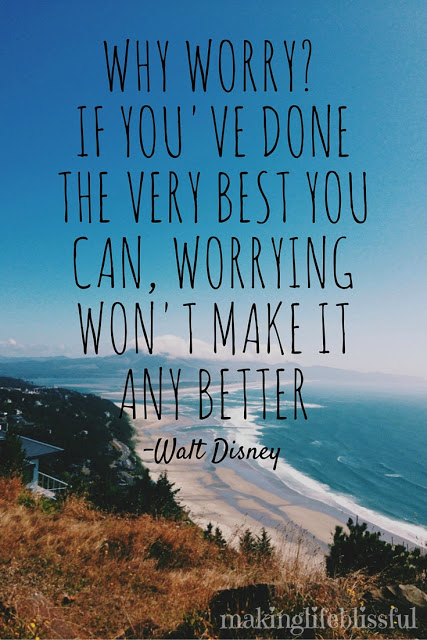 These wise words from Walt Disney help a little. He said, "Why worry? If you've done the very best you can, worrying won't make it any better."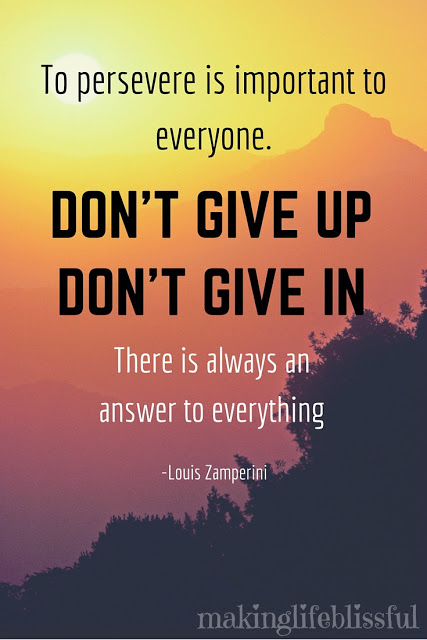 May you persevere through the changes and stresses life brings you. Louis Zamperini (from the story of
Unbroken
–which I totally loved and highly recommend!) said, "To persevere is important to everyone. Don't give up. Don't give in. There is always an answer to everything."
Have a blissful day.