I am feeling run down today. With school starting again, a whole new list of problems and stresses just got added to my mental "to-do" basket. With each of my 3 children in different schools (and a new school for each of them) I'm feeling torn with trying to be so many places at once. Gone are the days where they were all cute and cozy in one little building with the same schedule. Instead it feels like our family is scattered all over town, and I'm scrambling to keep us all together. We had dinner together only one night this week, and it took a lot of juggling and rearranging to get us all at the table for 15 minutes. I've noticed my prayers at night are longer than usual as I plead for help for my little ones and all the changes that are coming our way. I know it will all get better. Things will settle into place soon. But for today, I am thankful for this new book God's Trophies by Wally Goddard and the chance I have to share it with you because it is a reminder that we have so much to be thankful for.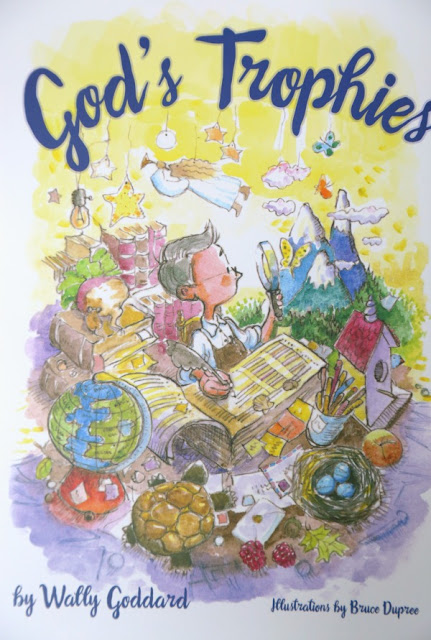 I actually know the author of this book well. Wally Goddard and his wife were a part of our church family when we lived in Arkansas. His daughter is my good friend and they are a loving, talented family with much goodness to share. This book is all about the good things God has given us in this world, and the Goddard's are truly people that appreciate life and all that it brings.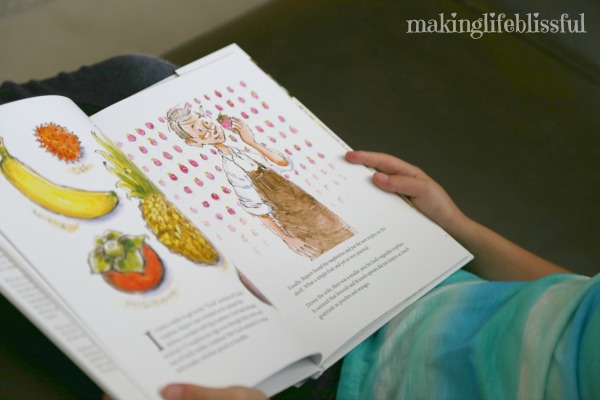 Our family enjoyed reading our copy of God's Trophies.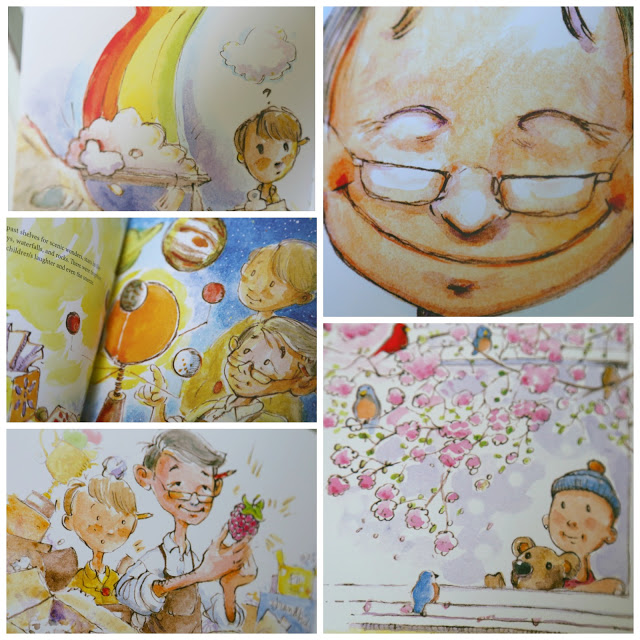 God's Trophies is a delightful story about a Rupert, who has the job of organizing the trophies (or gifts of gratitude) people send God when something makes them joyful. But Rupert gets so caught up in his responsibilities, he forgets to enjoy God's creations himself until one day when he is invited to visit God in his heavenly home.
This story is sweet. It's happy. The pictures are colorful and whimsical. It is a gentle reminder to be grateful but to also remember we are God's most beloved creations.
I was able to ask Wally Goddard about this book and the purpose behind it. Here's our chat:
Where did your inspiration for God's Trophies come from?
The book began years ago. We have tried to be mindful and grateful for God's abundant blessings. Sometimes we would be enjoying something as simple as a delicious strawberry or a wonderful apple and I would glory: "Someone should get an award for that!" It got to be quite a habit. Somehow I started thinking about sending God trophies. Then I wondered what He would do with those trophies. That is the beginning of God's Trophies.
What do you hope people with learn from this book?
More than anything I hope this book will spark a greater awareness and appreciation of all the amazing things God has created for us. And behind His act of creation is His undying love for us. Truly we have reason to rejoice!
What is the best way to purchase God's Trophies?
I have posted about the book both on my Facebook page:
Dr.Wally
The book can be purchased from Amazon (Retail $13.50, discounted price varies)
Also, if a person wants to buy five or more books, I am glad to ship them directly. I charge $10.00 each. I don't have a way to take credit cards but they can send an order with check to:


37 Shadow Mountain Dr., Logan, UT 84321
Go ahead my friends, give this book a try! Have a blissful day!
You may also like: