*I was asked to review Creation Crate and share this giveaway. All opinions are my own. This post may contain affiliate links. This giveaway is sponsored by Creation Crate.
I know many of us have kids who love Legos and building things, but what about building technology and electronics? Can we take a child's love of creating and building a step further and make it useful to their education (like CODING?!) and still be fun? Let me introduce to you Creation Crate. It's a genius idea that turns building electronics into a hobby. Creation Crate allows you get hands-on experience with technology and build projects right in your own living room. You learn by doing. Creation Crate says it is for all skill levels and all ages. Let me tell you about our experience with Creation Crate AND be sure to enter the Creation Crate GIVEAWAY below!
*GIVEAWAY DETAILS:


This giveaway lasts for 2 weeks. If you enter through my site, it's worth 20 ENTRIES!!! 3 winners will be chosen to receive a 3 month subscription to Creation Crate. Winners will be announced in September through social media channels, so stay tuned!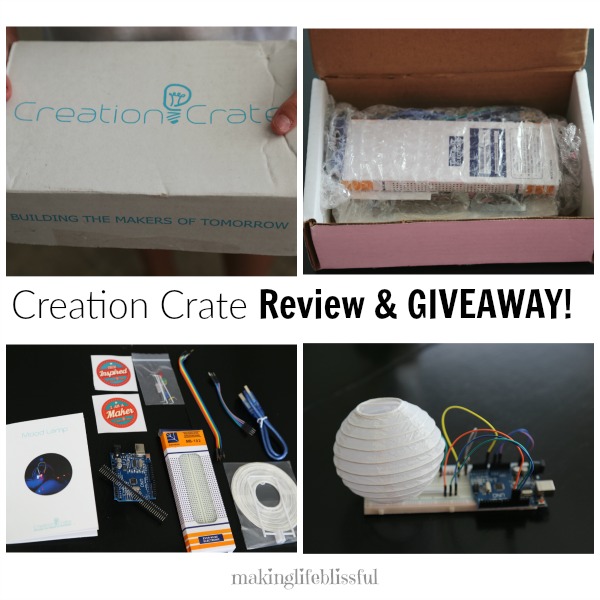 Creation Crate is a subscription service that sends a hands-on tech experience to your home. It's a tech experience in a box. Creation Crate helps you learn electronics, coding, technology hardware, robotics, and more. Each new project is different and builds upon your experience. They send you a kit with all the instructions and parts needed to create a technology project. Everything you need is in the box, with the exception of your own computer.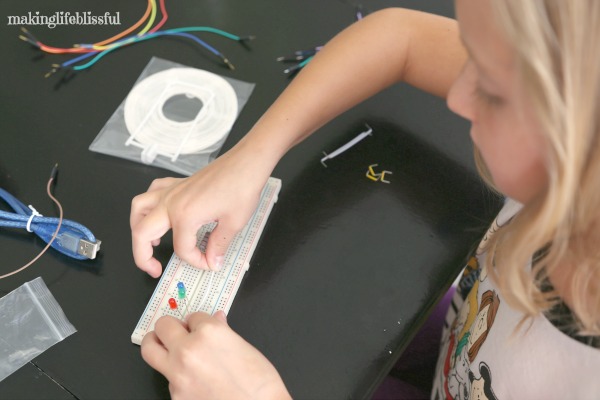 I got started with my kidlets right away. It was so fun to get a project to do together in the mail! Our project was a mood lamp that changes colors and turns on only when it's dark. Building the hardware is the first step of the project. My 9 year old was able to help me just fine. I let her put most of the components in herself.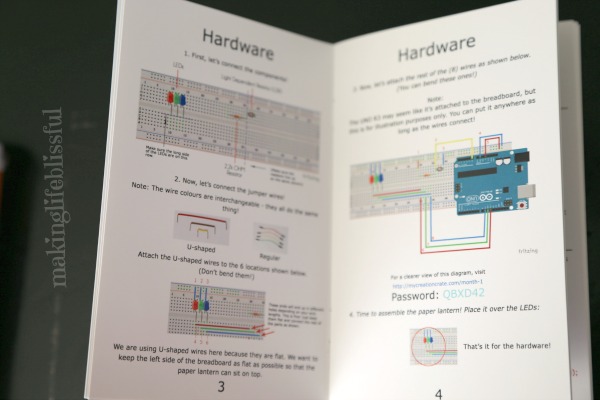 I did have to help her with the instructions. They are not very detailed and use a lot of small diagrams, so I had to help her get used to reading them and following the pictures very carefully. This took a little bit to get used to, but it was a good learning experience.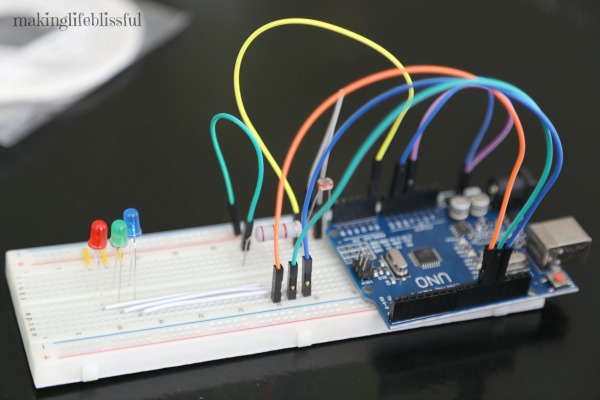 In about 20 minutes we had a cool piece of technology all set up. She was pretty proud of herself.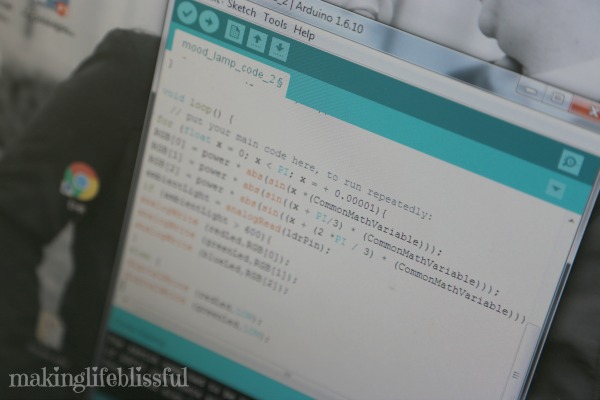 The next part is a lot harder. The coding part to get the components to work takes some skill and would be great for an older child or adult to learn. I was able to get the coding done in about 30 minutes because it requires careful typing. For this you need to have a computer and download a specific program. Creation Crate has a place on their website where you can ask questions and get help if needed. I had to visit this, while doing the coding. It's awesome when it all comes together!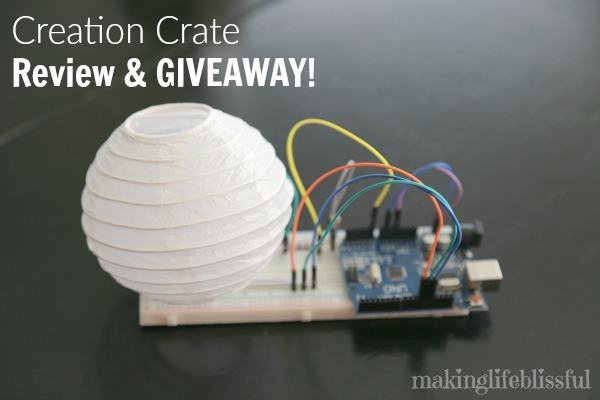 Here's our fun mood lamp that turns on when it's dark. I think these DIY electronics projects are perfect for homeschoolers, hobbyists, or just families that need to turn off the video games for awhile and do something hands on! This would make a fun gift too. If you sign up for 12 months you get each box for only $22.49. Give it a try. Enter the giveaway and try Creation Crate for free!