Pizza Burgers. Part pizza and part cheeseburger. Yup. You got it. My Mama used to make this when I was little. It's EASY EASY EASY and KID FRIENDLY. Here's my version of it:
Pizza Burgers:
1 lb fresh ground beef, cooked and seasoned
1 1/2 cups of pizza sauce (any kind)
8 hamburger buns
16 slices of cheese (I use cheddar, My Mama used to use American)
Pepperoni or any toppings you want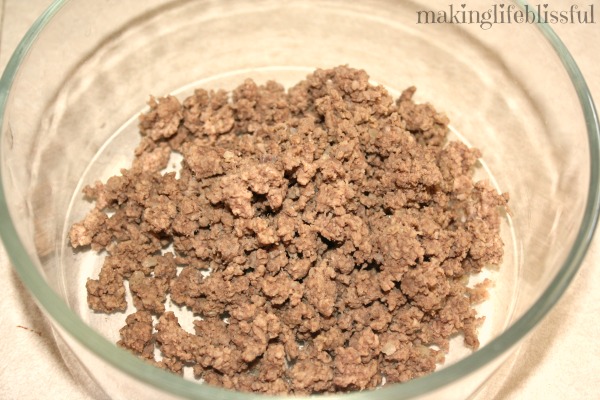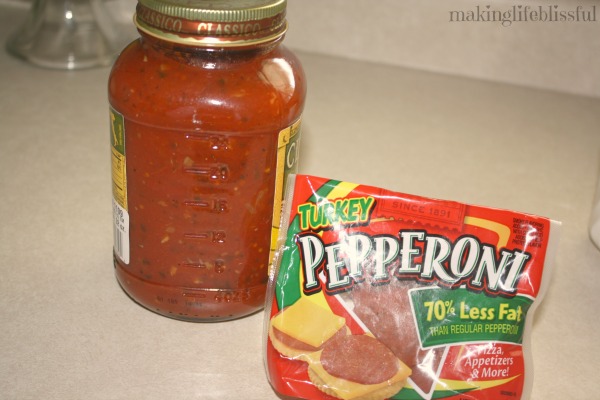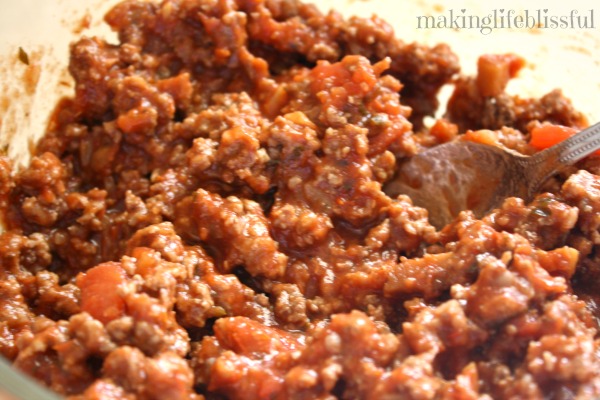 Mix sauce with the cooked beef.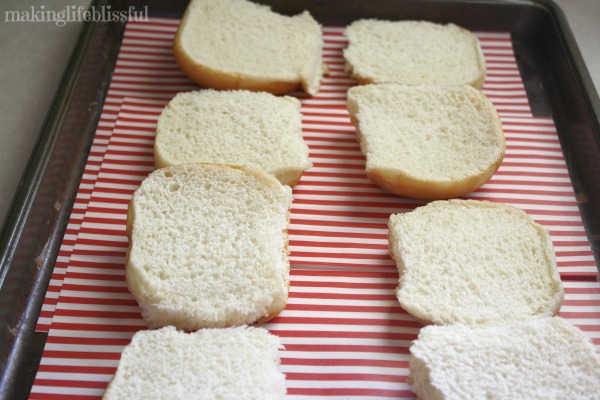 Place buns open-faced on a baking pan.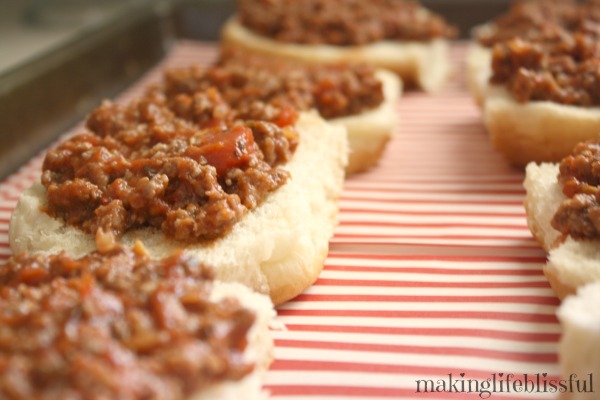 Spread with meat and sauce mixture.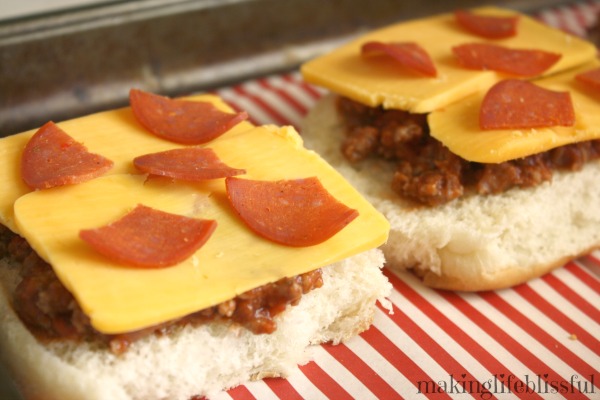 Add slices of cheese and toppings.