We went to see the Days of '47 Rodeo this week and I wanted to share some highlights. Remember the family night deal I told you about? We had a blast! Our kidlets enjoyed watching the cowboys and cowgirls compete in the fun, different events. This was such a great family activity for all ages!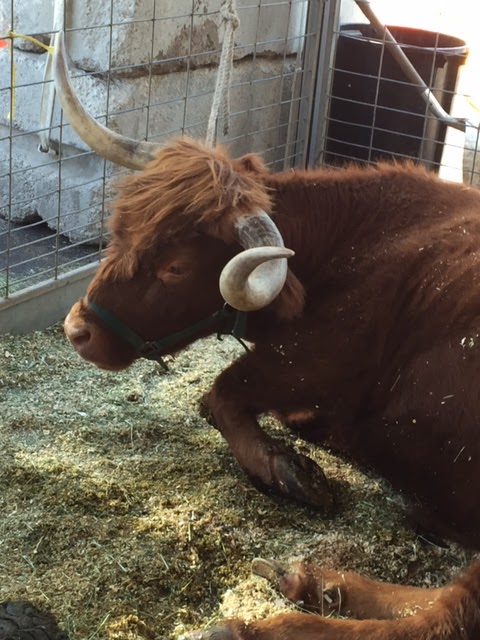 The rodeo was held at the Vivint SmartHome Arena in Salt Lake City.
Before the rodeo, we went outside to see some of the animals in their petting zoo. Look at those horns!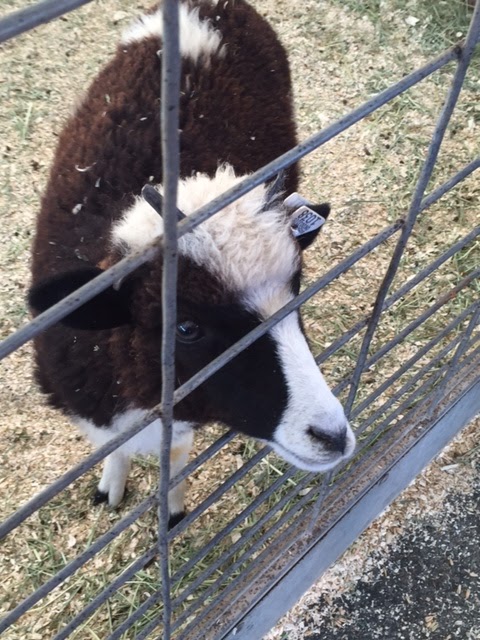 They had so many different animals there- goats, sheep, cows, and even camels! They had cute little ponies your little ones could ride too.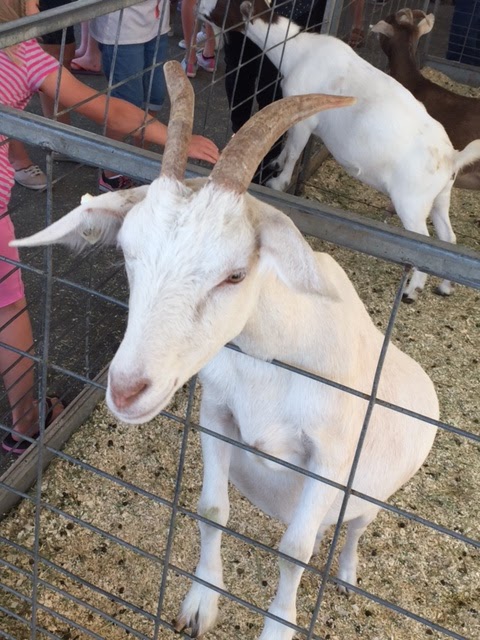 Our kids loved looking at the animals poke their heads out to say hello.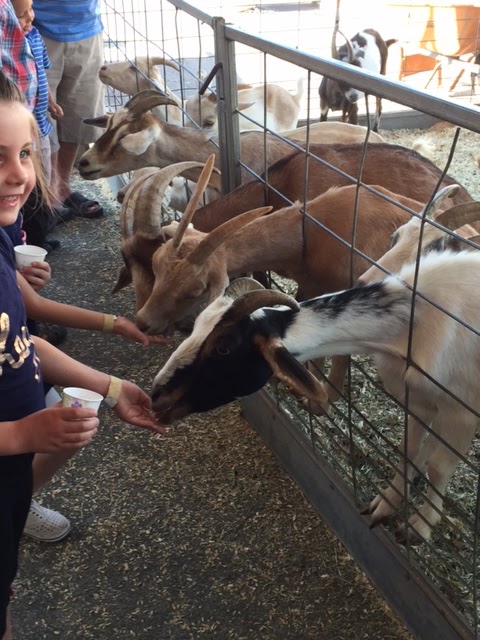 They even provided little cups of animal food so you could feed them.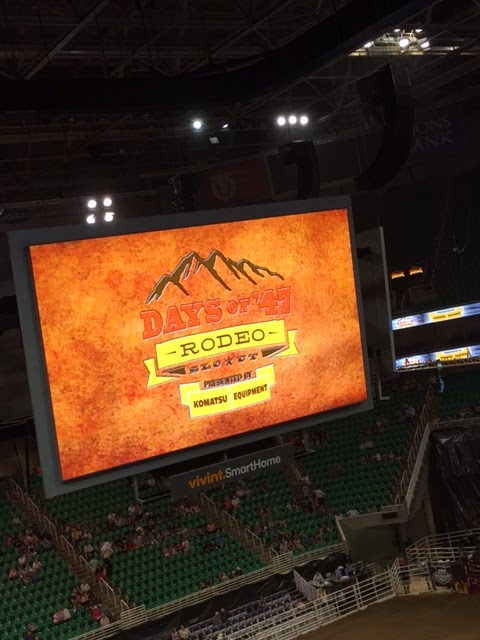 When we went inside, there was a huge screen, so even if you sat up high you had a great view of the action.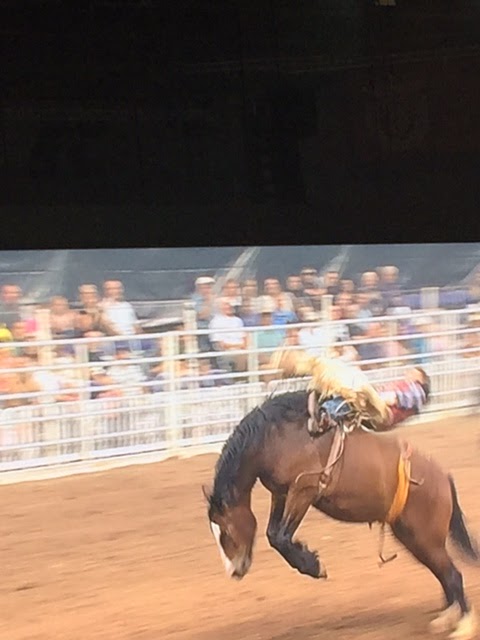 We watched the cowboys try and stay on some bucking horses.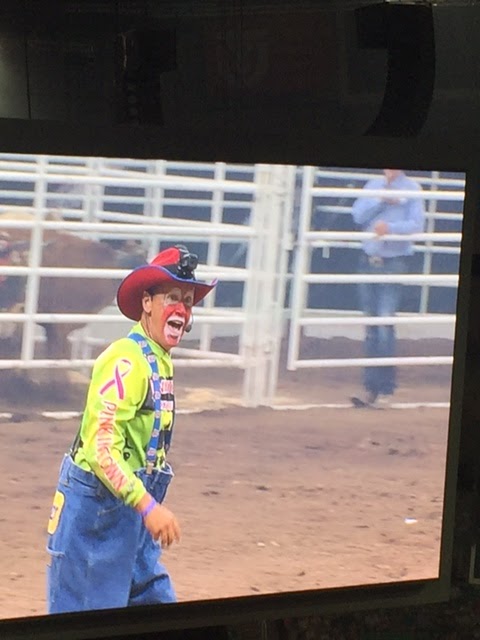 They even had a fun cowboy clown who told jokes between events.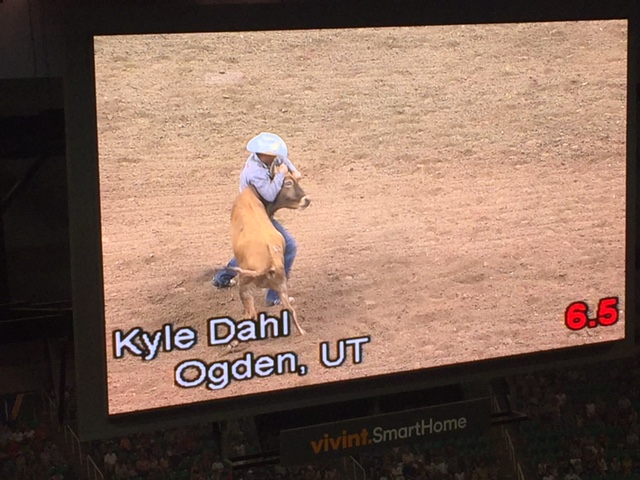 Some of the cowboys had to rope up a cow as fast as they could. For some it only took seconds!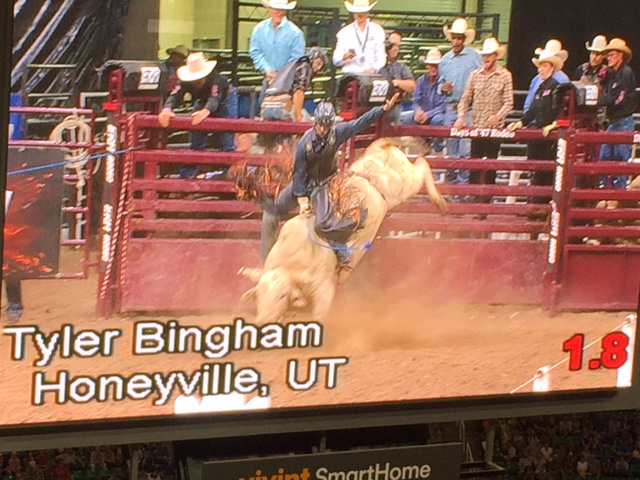 My favorite event is always bull riding. We watched as the cowboys tried to stay on for more than eight seconds. This truly was a fun activity for Pioneer Day! I hope you catch it next year.