For all my Utah peeps, I wanted to let you know about an awesome deal for families at the Days of '47 Rodeo in Salt Lake City! The Days of '47 Rodeo is tradition in Utah to celebrate Pioneer Day (our big state holiday), and the perfect way to enjoy it is with your family on Family Night Discount Day! The rodeo is being held July 19-23, but Family Night is on July 20th. There is something for everyone! Here's all the details: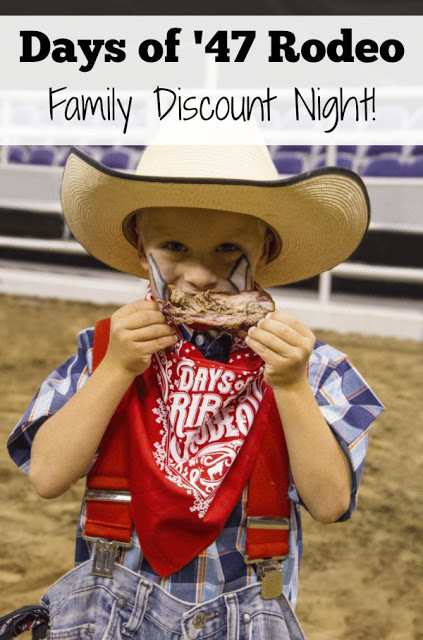 Family Night Discount- Come on down with your family on Wednesday, July 20th, for Days of '47 Family Night. With discounts on tickets and food for all your cowboys and cowgirls, it's a perfect excuse to give us your best "yee-haw!" Don't worry; they hear it all the time. On Wednesday, July 20th you can get 4 Silver Buckle rodeo tickets and 4 hot dogs for only $47! Available by calling the Vivint Smart Home Group Sales department, 801.355.DUNK (3865). Ticket prices increase $1 per ticket when purchasing tickets on the same day of event.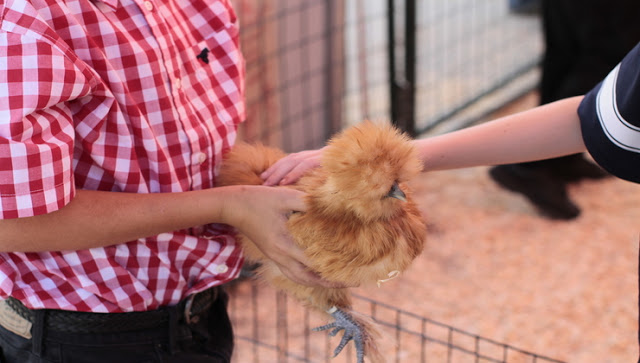 The Days of '47 Komatsu Equipment Rodeo features a number of fun activities for all ages to celebrate the Days of '47 holiday. Plaza events, held from 4-7pm each day, are open to the public and most activities are free! Events that will take place on the Vivint Smart Home Arena or at the Days of '47 Rodeo include:
Championship rodeo competition
BBQ vendors on the plaza
Mechanical bull riding
Live concerts and dancing on the plaza
Mutton busting
Petting zoo with over 100 animals
And more!
I'll see you there!