How to make this delicious summer pasta salad that is enhanced with basil for a delicious, fresh flavor!
I saw a simple but delightful easy salad recipe on Mothering with Creativity and it made my mouth water. I decided to make her recipe with my own twist . . . something you can do too. It's Basil Summer Salad that is quick and fresh and a perfect picnic salad for summertime!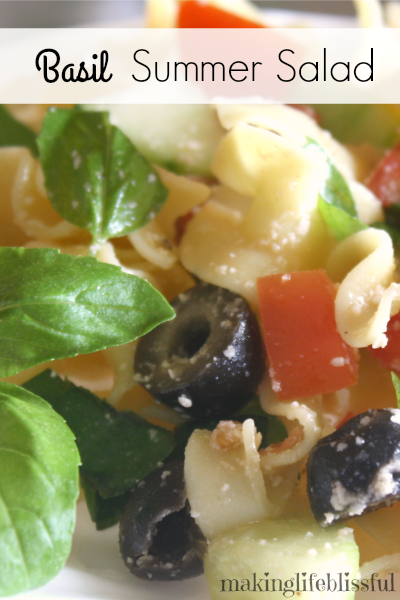 The key to this salad is BASIL. Fresh basil. Go get some.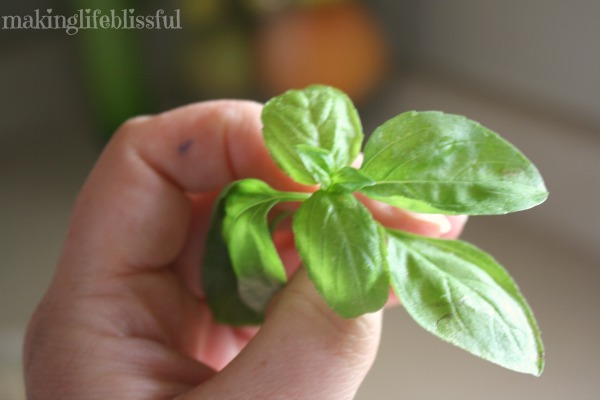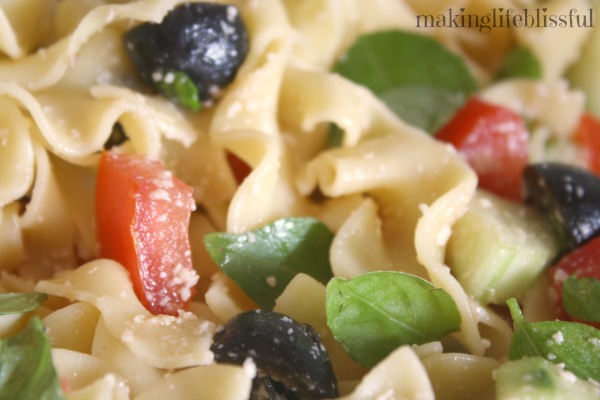 Basil Summer Salad
2-3 Roma tomatoes, chopped
1 cucumber, chopped
1 can of black olives, sliced in half
1 cup fresh basil leaves (you can chop them if you want)
2-3 TB Parmesan cheese
2 TB olive oil
1 TB apple cider vinegar, if desired
garlic to taste (powder or minced is fine)
salt and pepper to taste
3 cups of pasta noodled, cooked and drained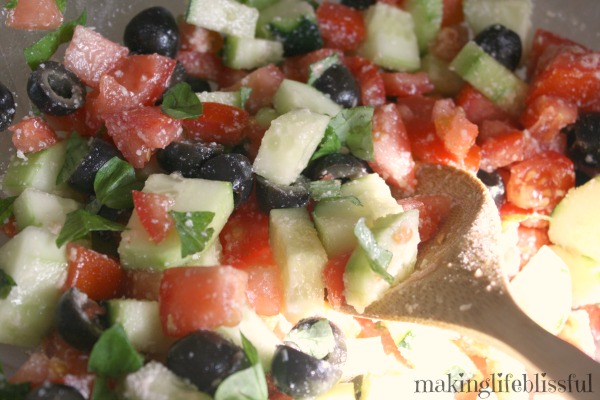 Chop tomatoes, cukes, and olives. Add LOTS of basil leaves, olive oil, apple cider vinegar, garlic, Parmesan cheese, salt & pepper. Make sure it's all well coated. I think this would make even a great salad on it's own like this. Just add a little more vinegar.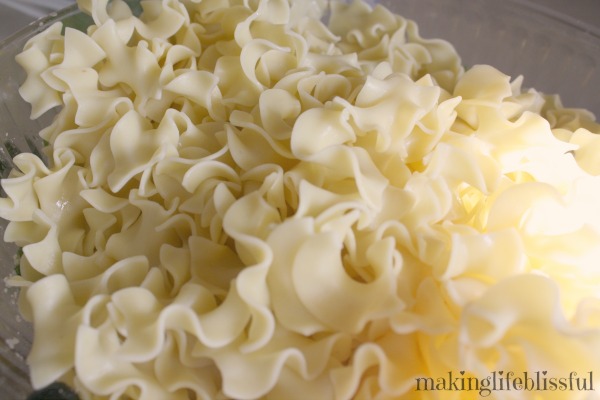 Then stir in some pasta noodles of your choice. These are No Yolk Noodles.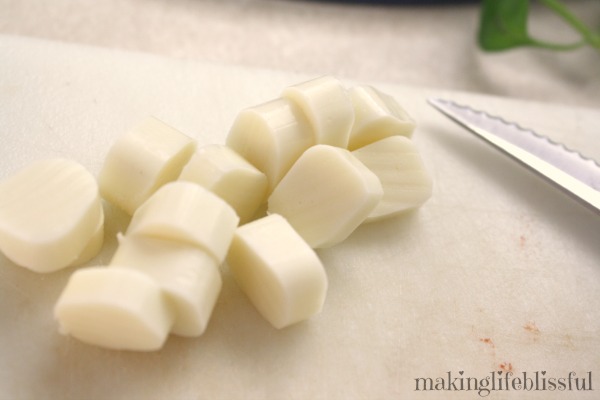 I also add some mozzarella cheese chunks. I put them in right before serving so they don't get soggy. This night I actually used cheese sticks (cuz that's all I had). Still good.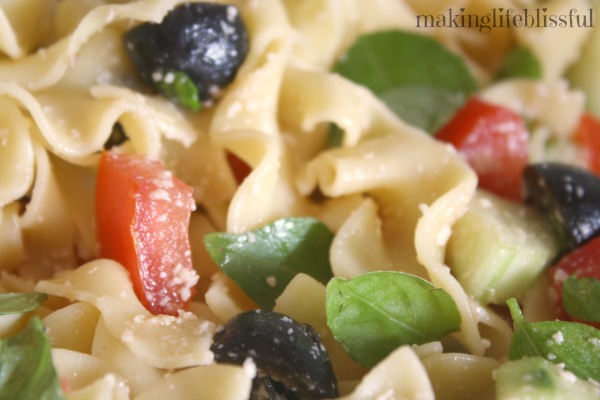 LOVE IT!