Hi! So excited you are here to get the Easter Resurrection Rolls recipe and free printable that goes with it. I hope you have had a chance to visit
my Easter Week Advent post from Sugar Bee Crafts
and get some great printables and activities for you do with your kidlets during Easter week. These Resurrection Rolls are delish! My kidlets and I have been making them since forever . . . it's a tradition in our family to make them every year. Love them.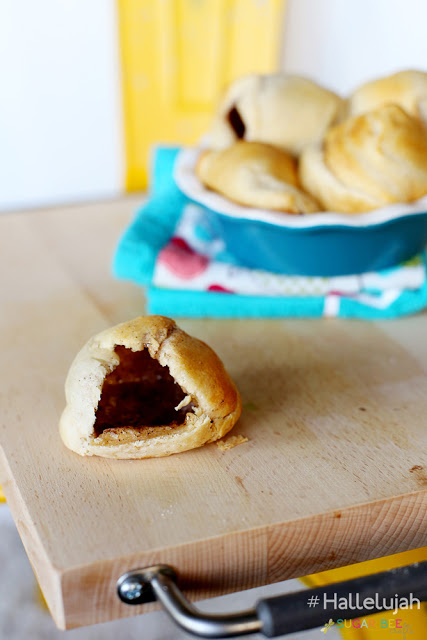 What makes Resurrection Rolls so fun for Easter is that they end up as a sweet, but empty, roll just like a tomb. AND they are soooo easy! Kids can easily make them with you. They are a simple reminder of what we celebrate on Easter . . . that truth that death is not the end.
Make sure and watch this beautiful video all about Easter from
lds.org
. You will LOVE it!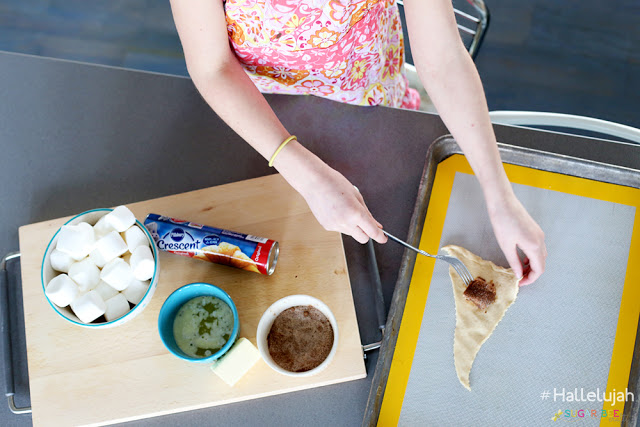 Resurrection Rolls Recipe
What you need:
refrigerated crescent rolls (or I've even used Rhodes Bake N Serv rolls)
large marshmallows
1/4 cup melted butter (or olive oil)
cinnamon and sugar
Dip 1 marshmallow at a time into the butter and then the cinnamon and sugar until it's covered. These represent the oil and spices used to annoint Jesus's body. The marshmallow is white and represents the purity of Christ. Wrap the marshmallow in a crescent roll. Seal all the cracks. This represents being placed in the tomb. Repeat until all your rolls are used. Bake as directed on the package. During baking, the marshmallows will melt leaving a hollow center when you bite into it. This represents the empty tomb when Christ was resurrected.
Get a free printable of this recipe below:
For more Easter Advent Activities from Sugar Bee Crafts please visit the previous page: