I've been bringing you Easter goodness all month long, and I've still got more to share. As part of the #Hallelujah campaign to bring back the true meaning of Easter, I am sharing some fabulous ideas from some pretty cool bloggers out there. I've share with you the
free Easter cards
and the
table decor and banner
. Now it's time for a recipe! Today I give you
French Toast Easter Bake and Scripture Scavenger Hunt from My Computer Is My Canvas.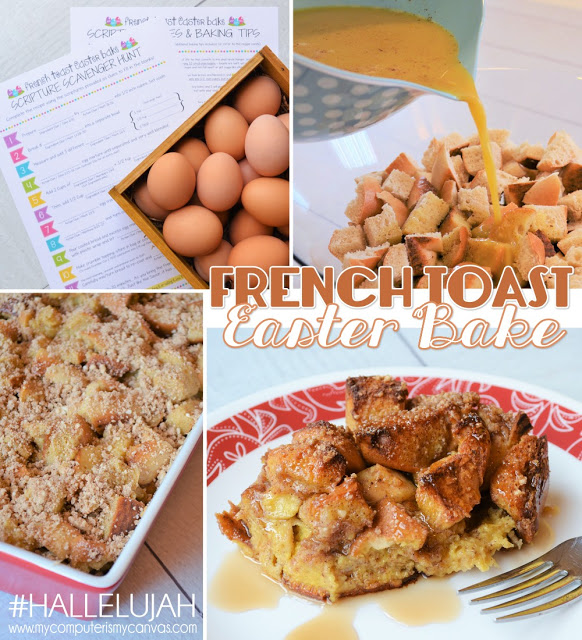 Look at this deliciousness! This french toast bake is the perfect breakfast for Easter morning. And you can use the free printable scripture scavenger hunt to make it a fun activity for you and your kidlets to make together.
You can have them watch this wonderful Easter video, to set the mood and remind them what Easter is truly about.
I also love this video: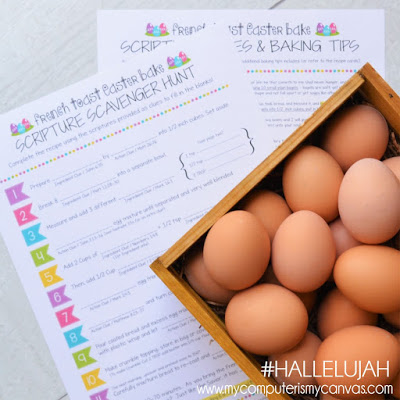 Kids can learn more about the Savior when you print the scavenger hunt and let dive in to the Bible and find the scriptures clues that help complete the recipe. Each ingredient is related to something about Jesus Christ and Easter. Some of the clues are kinda tricky, so make sure to print Page 2 for extra helps.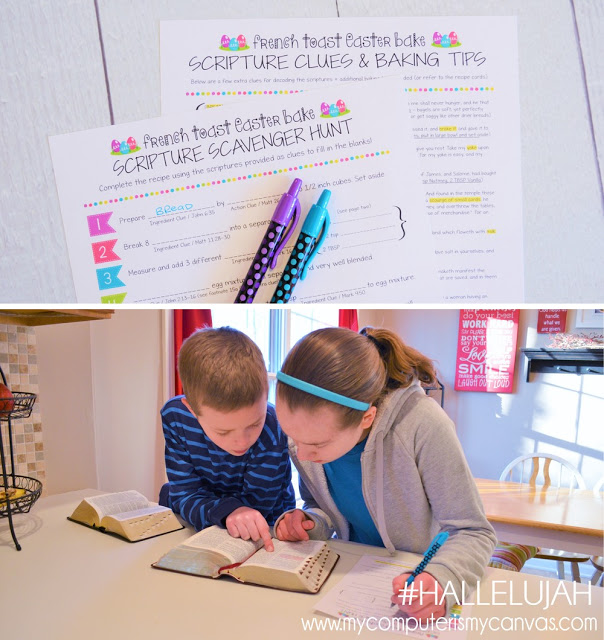 After they have filled out the Easter scripture hunt, start baking!
Here's the recipe for French Toast Bake: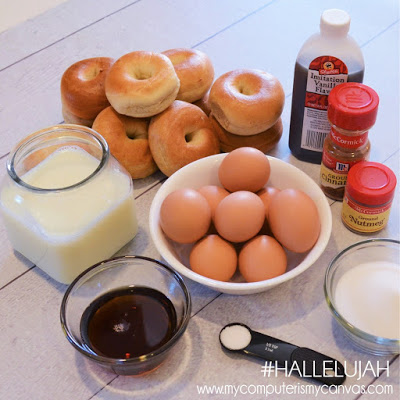 French Toast Easter Bake Recipe
You will need:
8 eggs
10 small bagels (or 5 regular size)
1 tsp cinnamon
1/2 tsp nutmeg
2 TB vanilla
2 cups of milk
1/2 tsp salt
1/2 cup sugar
1/3 cup maple syrup
For optional crumble topping:
2 TB cold butter
1/4 cup flour
1/4 brown sugar
1 tsp cinnamon
1/2 tsp salt
Cut 2 TB of cold butter into the flour, brown sugar, cinnamon, and salt.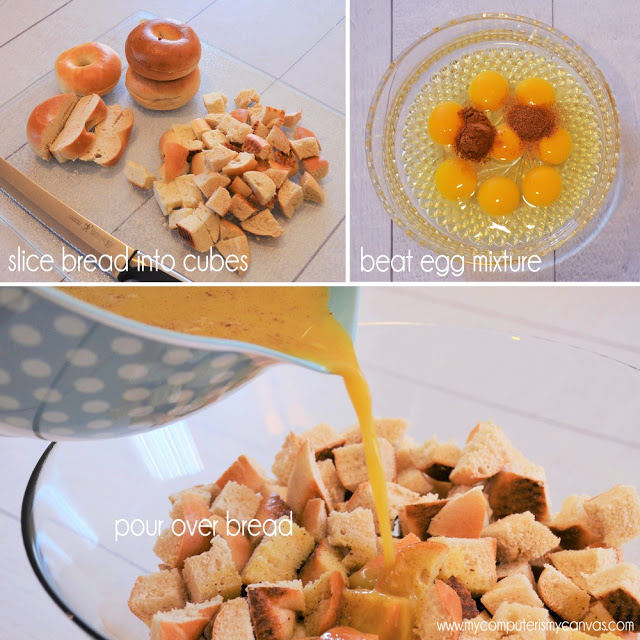 Slice bread into 1/2 inch cubes and set aside in a bowl. Break eggs in a separate bowl and add cinnamon and nutmeg and vanilla. Mix well. Next add milk, salt, sugar, and maple syrup and mix. Pour egg mixture over the bread cubes.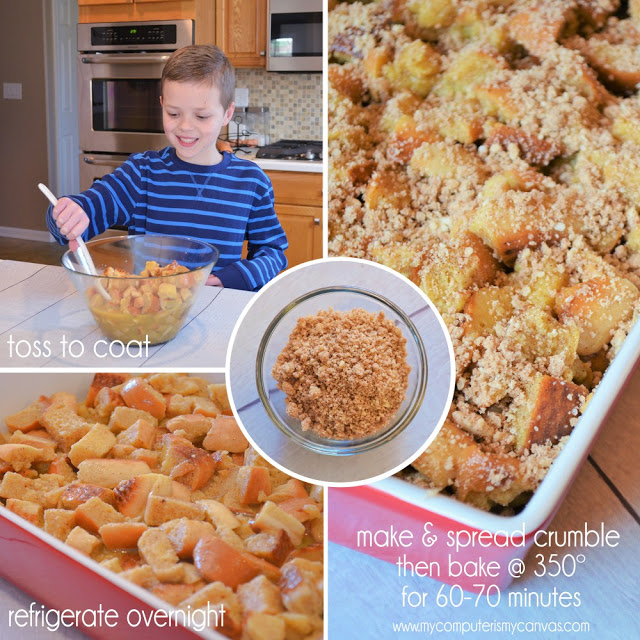 Toss the bagel cubes in the egg mixture until they are well coated. Pour into a greased 9×13 baking dish and cover. Refrigerate overnight. The next morning make the crumble. Sprinkled crumble on top. Bake at 350 degrees for 60-70 minutes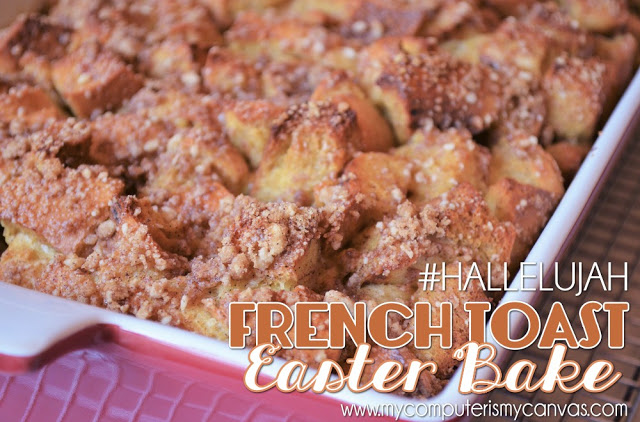 Now that you know how to make it this, let me know if you try it!! Please tag me on Instagram (@makinglifeblissful) and show me what you did!


Also, use the #Hallelujah so I can see the fun things you have made for Easter.
CLICK below for the free printable recipe and scripture scavenger hunt: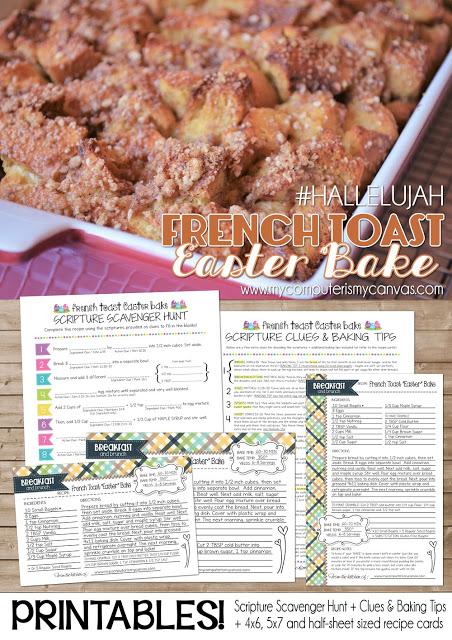 Happy Easter!