Need a quick, but cute gratitude idea for Thanksgiving Day? My sister, Tabatha, is sharing how to make this cute Thankful Tree craft. A fun way to be thankful at your home for the big dinner!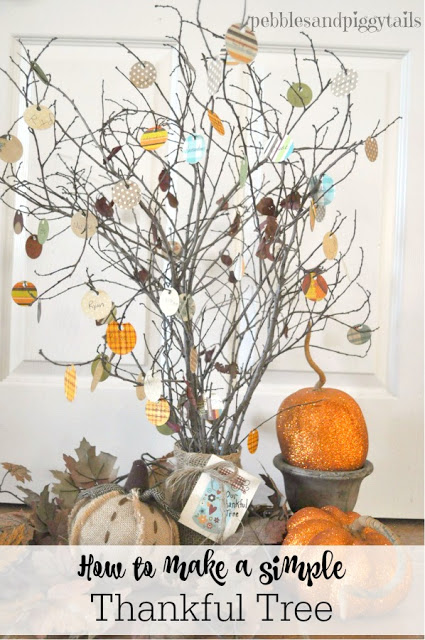 It's so cute AND very easy!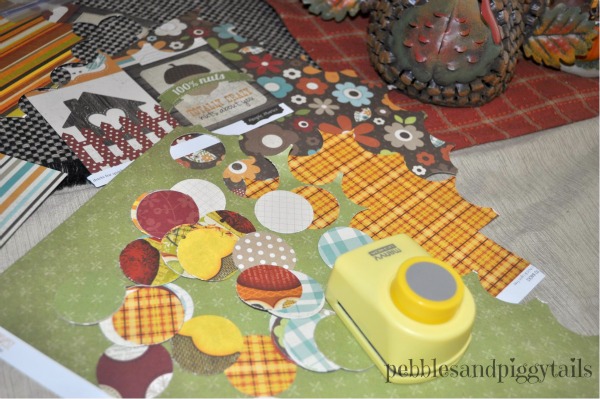 Gather your supplies. Most likely you have most of this stuff hanging around your home already:
1 quart Mason Jar
Branches from your tree outside evenly trimmed at the bottom
Burlap ribbon or any material to wrap around jar
Twine, raffia, or ribbon to tie a cute bow and attach your label
Variety of Fall scrapbook paper or any cardstock or construction paper will do
Large circle hole punch or scissors for leaves
Regular hole punch to attach leaves
Pens and markers for guests to write on leaves
This project took me only 30 minutes from gathering supplies to the end. If you don't have a large circle hole punch you can take a little more time to cut out some leaves with scissors. Maybe your guests or your children will have fun making their own leaves. This project is really just for the individual family to create and have fun with as they wait for the big dinner together. It's a great way for your family to show their gratitude toward each other and their many other blessings.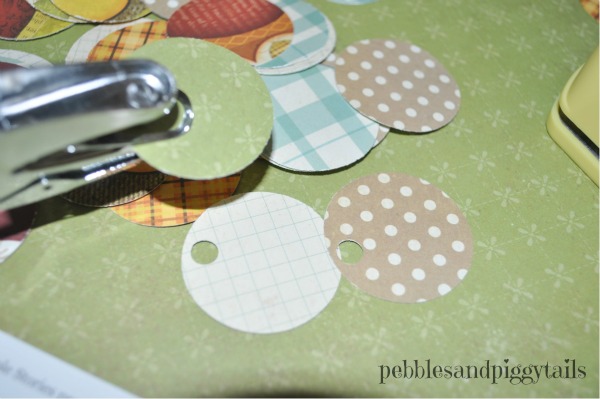 1. Punch out circles of scrapbook paper with your paper punch. Then using a regular hole punch, make a hole in each circle. Use ribbon or raffia to tie each circle to a branch on the tree OR just use the hole to stick each circle on the branches.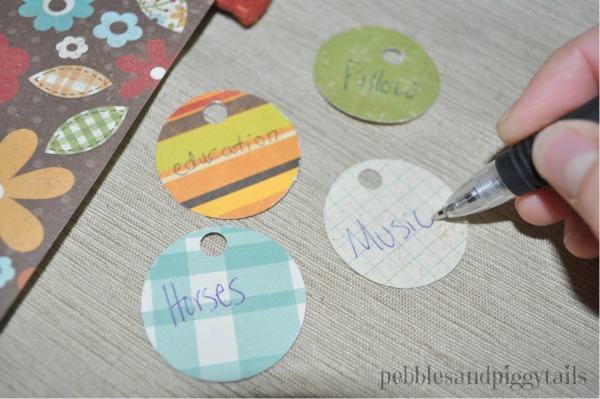 2. Write what you are thankful for on each circle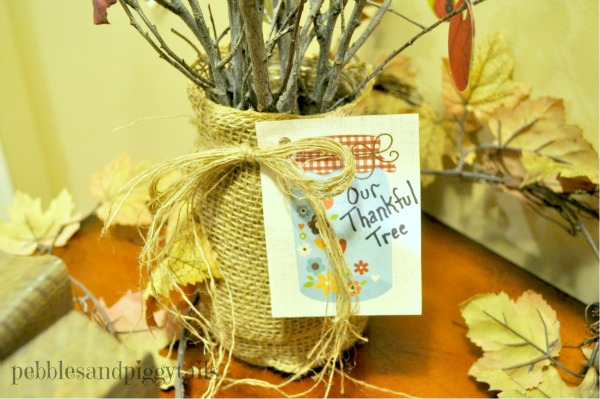 3. Decorate the mason jar with burlap, raffia, and/ribbon. Place the tree branches inside the jar. And then you are basically done! Add it to your Thanksgiving decor.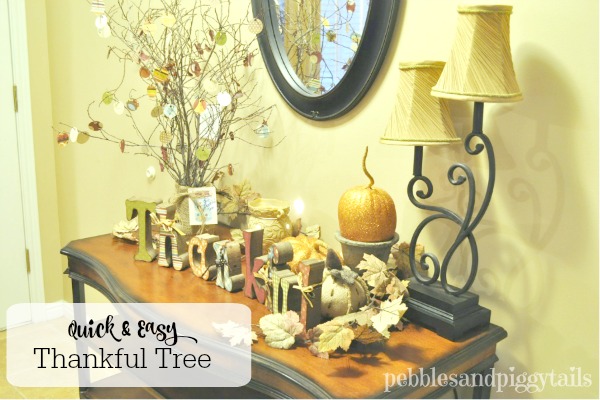 Enjoy and Happy Thanksgiving! –Tabatha
You may also like: