* I was given some magazines to try and review for Redan Publishing company. No other compensation was received. All opinions and ideas are my own.
Well, I told you I would check out the Redan Publishing magazines for kids and I did. We love 'em folks. The Fun to Learn magazines for children are great–especially for elementary-aged kids. There really is a magazine for every child. So many of their favorite characters all in one fun place. And I love that you can switch to a different magazine if your child outgrows or loses interest in the one you have ordered for him or her.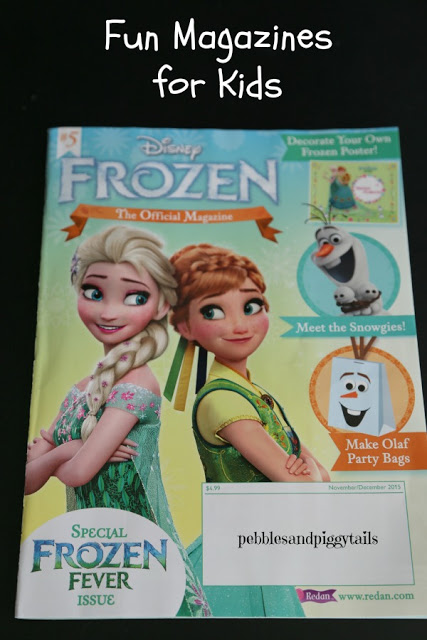 Baby Girl LOOOOVED the Frozen Magazine.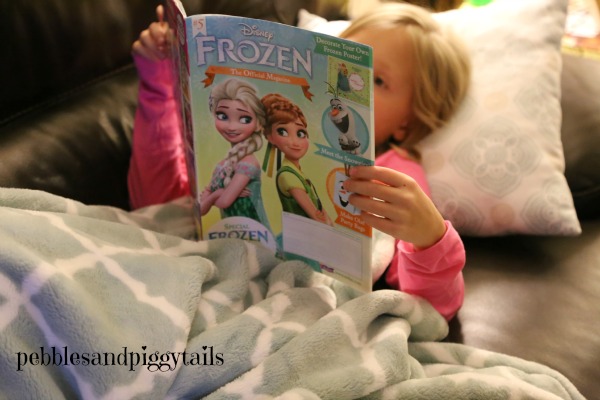 As soon as this magazine came in the mail, she was all over it. And as a mama who loves to see her kids reading, I was overjoyed. I'm a big reader and I taught my kidlets to love reading at an early age. However, of all my kidlets, Baby Girl loses interest in reading quickly. She likes it for awhile, but then finds it tiresome. So I really think magazine reading is her type of thing. She likes a quick read. And anything to keep her interested in learning new vocab and practicing those reading skills is something I totally go for.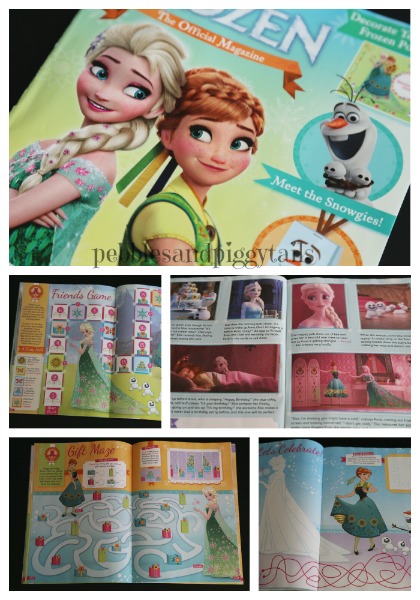 I like these magazines because they have not only stories to read, but also fun stuff to do.
Puzzles
Stickers
Pull-out Posters
Mazes
Crafts
Games
Coloring Pages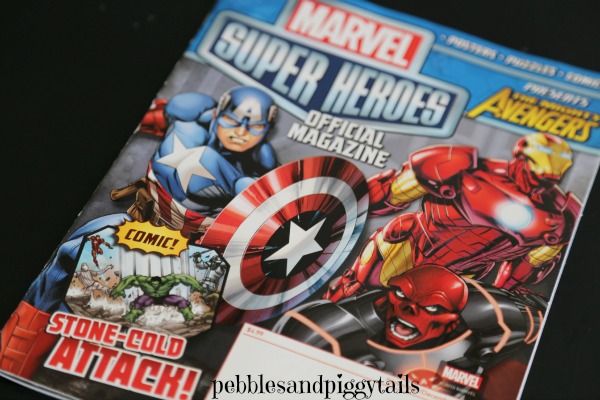 Little Son liked this Marvel Super Heroes Magazine. He's a little older and found this magazine to still be a really cool read.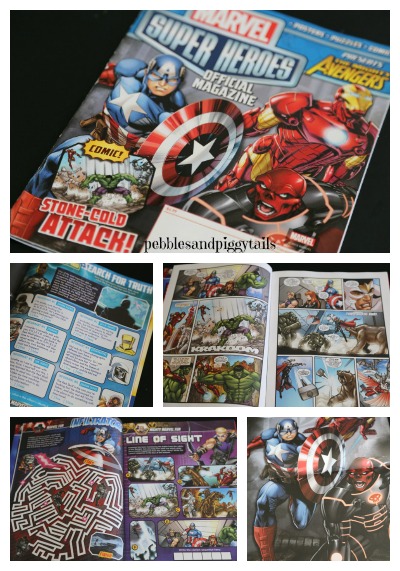 This magazine also has puzzles, mazes, posters, and games. The stories read like comics which is really fun for kids. This magazine is for a little bit older kids. I would say 8 and up.
They have a magazine of everyone's character faves:
Peppa Pig
Sparkle (My Little Pony, Care Bears, Strawberry Shortcake)
Friends (favorite PBS Kids characters like Curious George, Elmo, etc)
Disney Junior
Disney Princess
Spiderman
Marvel Super Heroes
Scooby-Doo
Frozen
Thomas and Friends
These magazines make a great gift. I really think children would enjoy getting a fun magazine all about their favorite character in the mail throughout the year.
So there you have it! A fun idea to get kids reading!

You may also like:
Make Dinner Special Again (with a good book!)