For all you crafty peeps out there, my sister is sharing how to make a cute homemade Christmas countdown calendar. I love a good DIY Christmas advent calendar. So enjoy! –Lisa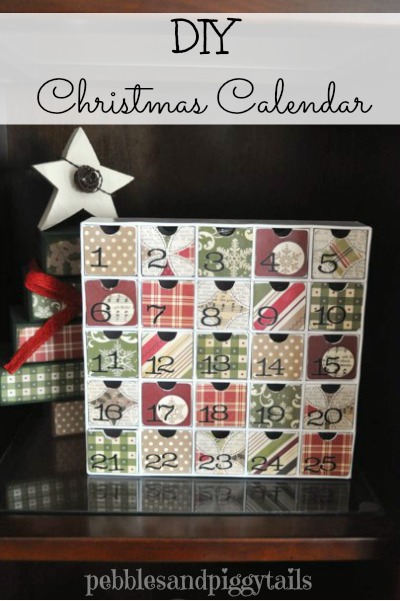 I admit I have a hording problem! I LOVE Christmas Countdown calendars! I have several and this is one that I made myself. You can never have too many!
This calendar is super easy and can be personalized and decorated to your desire and contents changed year after year!
Gather your supplies:
It comes with a pattern to use to trace the front box shape onto paper. It also comes with these sticker numbers too so no need to go out and get those unless you want something different.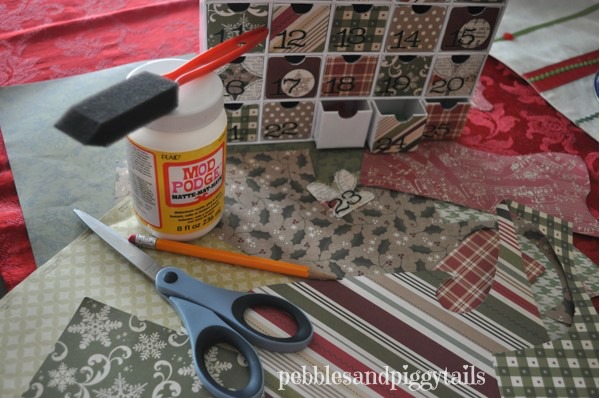 After that you will need a variety of any Christmas scrapbook paper of your choice. I just used some from another project.
You will need some
Mod Podge
, sponge brush, pencil and scissors.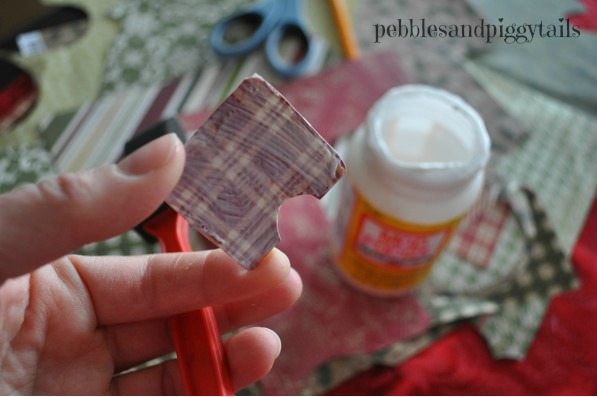 Trace the pattern of the front of each box and cut them all out. Arrange them on your work space and then carefully apply the Mod Podge (leave no corner out!) on the back of each piece and apply to each box pushing with your fingers to seal each corner. Now there is no need to put the numbers on before this step.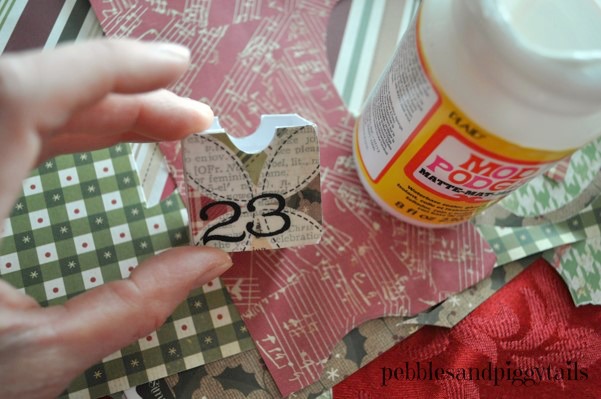 After you have glued each piece of paper on each box go ahead and put your numbers on in the way that you want on each box and then finish it up by mod podging the front of each box on top of the paper and numbers just to make the edges and the whole thing more sturdy. If your house is like mine, big and little hands may be opening and closing the boxes often.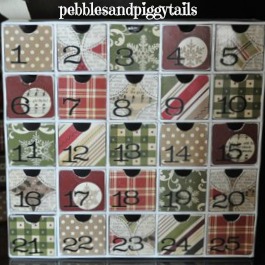 Now gather some fun goodies to go in each box. I have done this different every year to change it up a little. That's what is fun about this calendar is you don't have to do the same thing every year. You can use anything that will fit inside the 2 x 2 x 2 box (approx) I have done little chocolates and little wrapped candies, erasers, stickers, etc.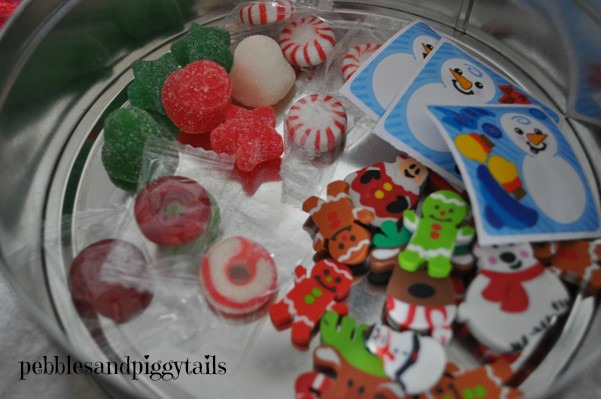 My favorite thing to do is add a little scripture and a small deed for them to do that brings more of the spirit of Christmas into our home. For these I just wrapped the folded strips into colored 3 x 3 paper and put cute stickers on top.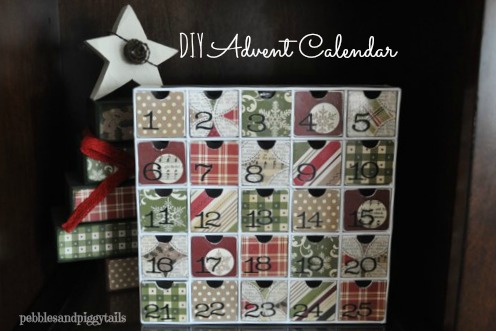 There are so many ways to use this calendar. You can personalize to your family and change it year after if you want.
Enjoy and Merry Christmas! –Tabatha
You may also like: