All about the symbols of Christmas and their meaning. Learn the symbols of Christmas and what they mean.
Do you know what all the symbols of Christmas are? It's easy to forget that all the lights, tinsel, and presents have a reason for being a part of Christmas. Bells, stars, evergreen trees, wreaths, angels, holly, and even Santa Claus are a magical part of Christmas because of their symbolism and special meaning. Each Christmas season, I try to teach a little of this holiday symbolism to my kidlets. There's no wrong way to teach it. Sometimes it's just while we decorate. I try to find teaching moments to share the meaning of Christmas with them. For me, knowing there is a deeper meaning to all of the holiday hubbub brings me greater purpose and greater peace during Christmas.
*This post is sponsored by Wendell August. All thoughts, opinions, and ideas are my own. This post may contain affiliate links that may help us actually pay back some school debt :). Enjoy!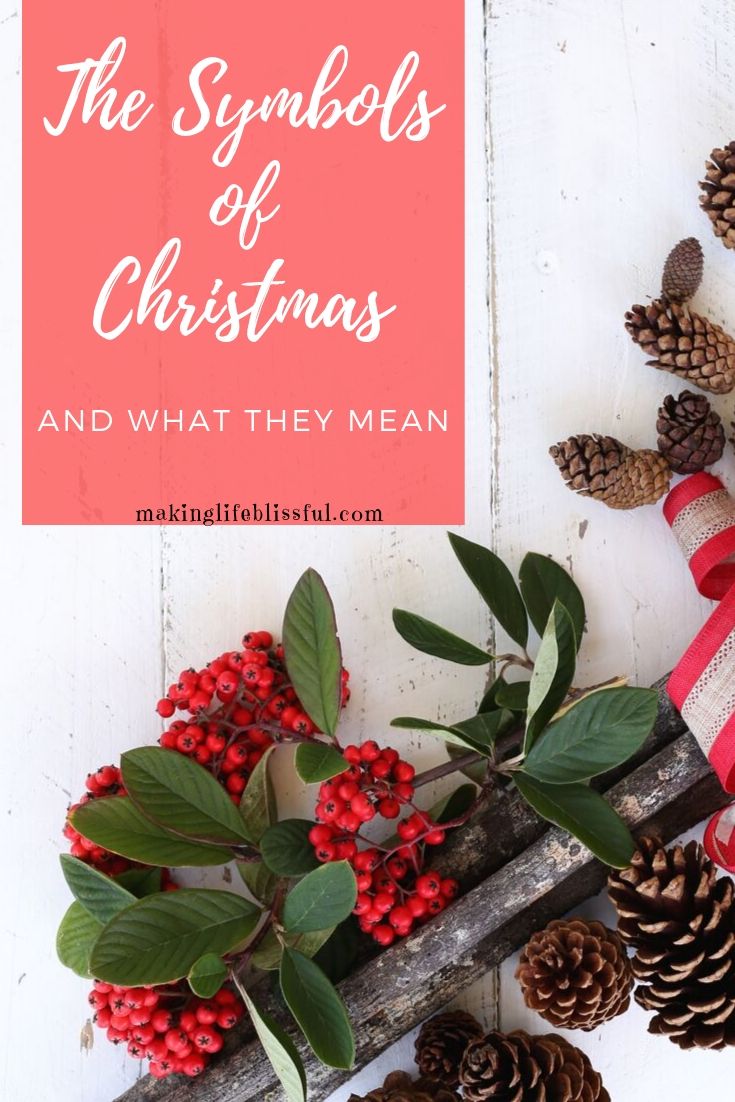 I believe that knowing the true reason for Christmas brings more meaning in my life. It gives the holidays a purpose as I am consciously aware of what all the beautiful Christmas symbols are around. me. I believe in Jesus Christ. I am a Christian and a member of
The Church of Jesus Christ of Latter-day Saints
, and I find great peace in knowing about a Savior who loves all and gave His life for all of us. Because of this, Christmas is a special time of year for me. It's more than just a day to get presents and give them away–instead it is a time for me to reflect on loving others like Jesus did and prioritizing the true things that matter in my heart.
If you want to check out the awesome idea to help other people at Christmas, check out the
#LightTheWorld initiative
and see how you can make the world a better place in little, but significant ways.
So let's talk about the symbols of Christmas and learn more about them and how to help your children know what they mean.
Fill Your Home with Christmas Symbols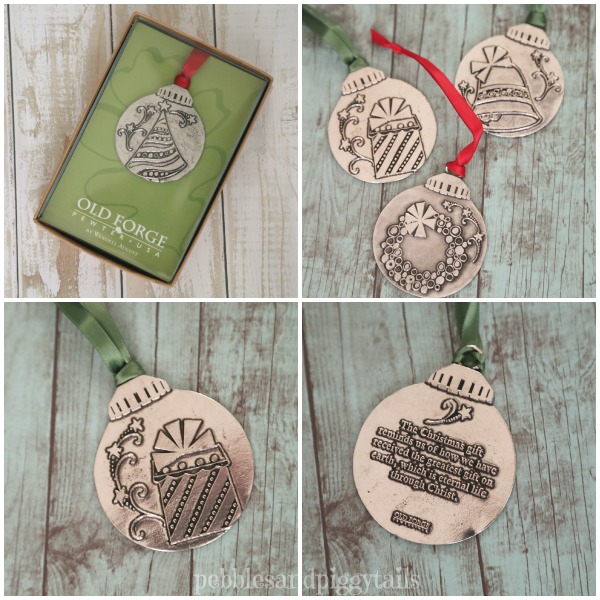 One of the ways I try to teach my kids the symbols of Christmas is to fill my house with them. I ordered these beautiful pewter handcrafted ornaments from Wendell August. They are made in the USA and come are dressed up in little boxes. Each ornament has the meaning of the the Christmas symbol on the back. I loved them at first sight. A perfect way to add the true spirit of the season to our Christmas tree.
Teach with The Christmas Symbols Kit for Kids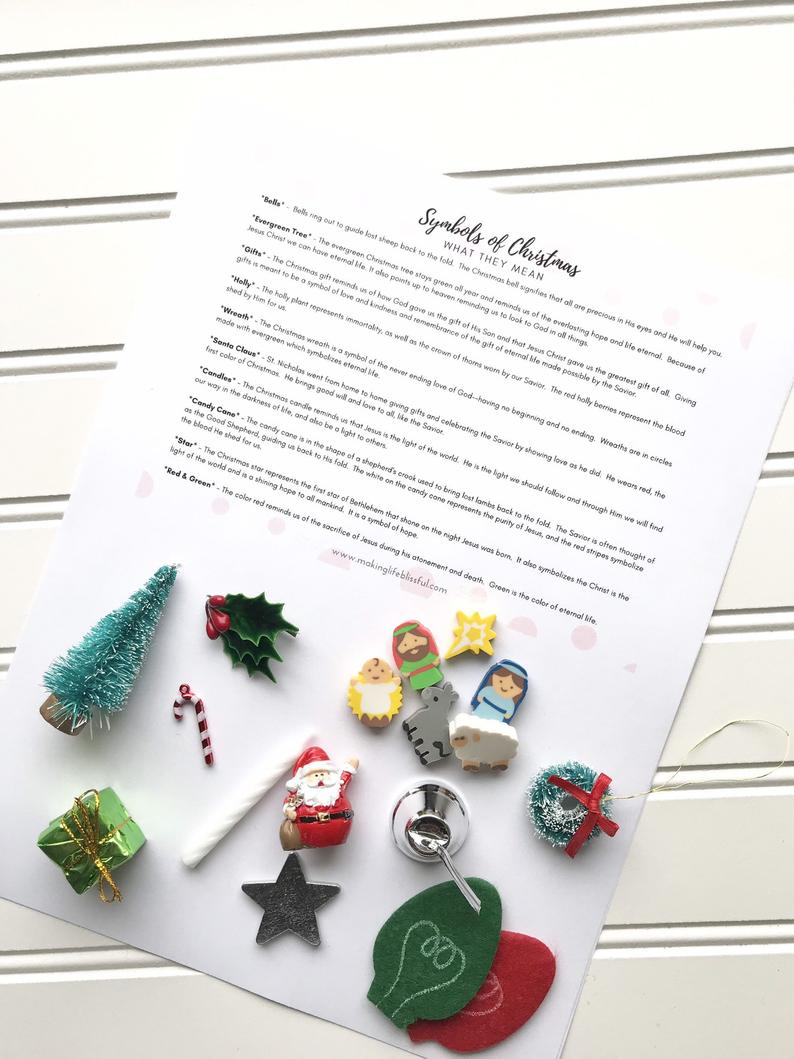 Also, check out my Etsy Shop for Symbols of Christmas Kits to teach kids in a hands on way what the Christmas symbols mean. A fun little kit for kids all about the Symbols of Christmas and what they mean. Cute trinkets and items to help you teach the meaning of the Christmas symbols to your family. Comes with a laminated teaching sheet with info about the special meaning of each symbol. A nice addition to any Christmas advent calendar, holiday tradition, homeschool, or family activity. Can also be used as a 12 Days of Christmas activity with a mini nativity set as the 12th day. Makes a sweet gift too.
Teach your kids the symbols of Christmas with this cute little kit!
Click here:
Talk Often About The Symbols of Christmas and What They Mean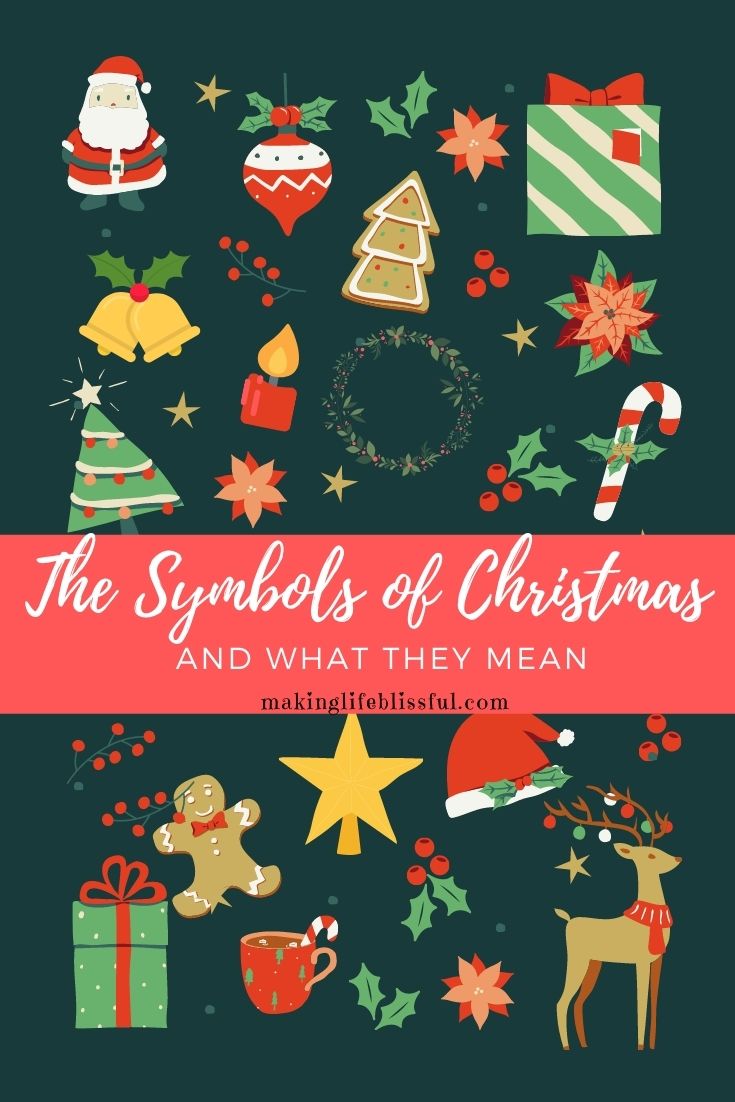 The best way to help kids understand their meaning is to talk about it often. As you decorate the tree, remind them what the symbols mean. Talk about them as you look at Christmas lights around town ("Look there's an angel all lit up! This reminds us of the angels that proclaimed Jesus' birth."). Keep it in regular conversation and Christmas will be more meaningful to your family than ever before.
10 Symbols of Christmas and What They Mean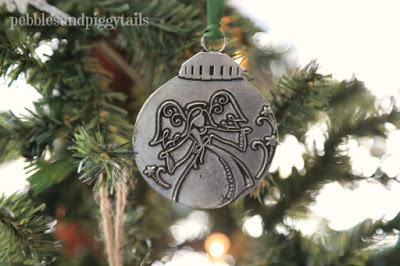 1. Angels
The angels proclaimed the news of the Savior's birth. They sang, "Glory to God in the highest" and proclaimed the good news on that first Christmas night.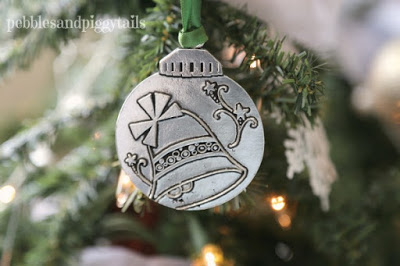 2. Bells
Bells ring out to guide lost sheep back to the fold. The Christmas bell signifies that all are precious in His eyes and He will help you.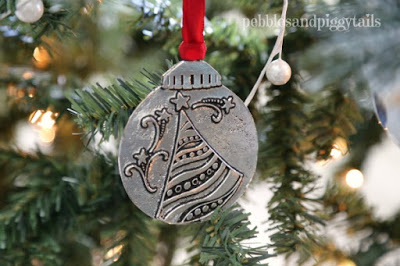 3. Evergreen Trees
The evergreen Christmas tree stays green all year and reminds us of the everlasting hope and life eternal. Because of Jesus Christ we can have eternal life. It also points up to heaven reminding us to look to God in all things.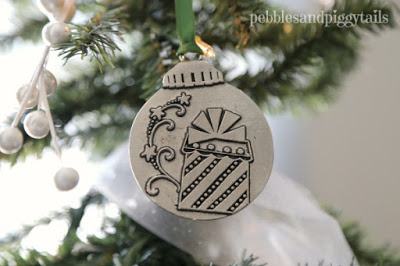 4. Gifts
The Christmas gift reminds us of how God gave us the gift of His Son and that Jesus Christ gave us the greatest gift of all. Giving gifts is meant to be a symbol of love and kindness and remembrance of the gift of eternal life made possible by the Savior.
5. Holly
The holly plant represents immortality, as well as the crown of thorns worn by our Savior. The red holly berries represent the blood shed by Him for us.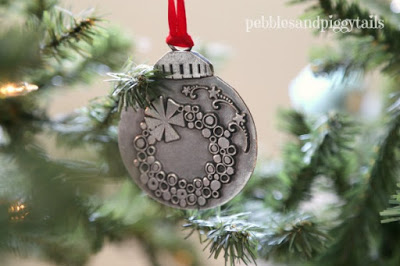 6. Wreath
The Christmas wreath is a symbol of the never ending love of God–having no beginning and no ending. Wreaths are in circles made with evergreen which symbolizes eternal life.
7. Santa Claus
St. Nicholas went from home to home giving gifts and celebrating the Savior by showing love as he did. He wears red, the first color of Christmas. He brings good will and love to all, like the Savior.
8. Candles
The Christmas candle reminds us that Jesus is the light of the world. He is the light we should follow and through Him we will find our way in the darkness of life, and also be a light to others.
9. Candy Cane
The candy cane is in the shape of a shepherd's crook used to bring lost lambs back to the fold. The Savior is often thought of as the Good Shepherd, guiding us back to His fold. The white on the candy cane represents the purity of Jesus, and the red stripes symbolize the blood He shed for us.
10. Star
The Christmas star represents the first star of Bethlehem that shone on the night Jesus was born. It also symbolizes the Christ is the light of the world and is a shining hope to all mankind.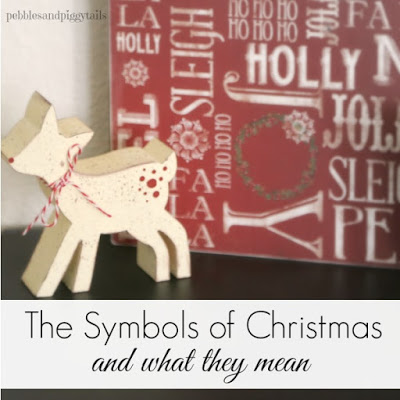 Did I forget any symbols of Christmas? What other ones can you think of?

You may also like: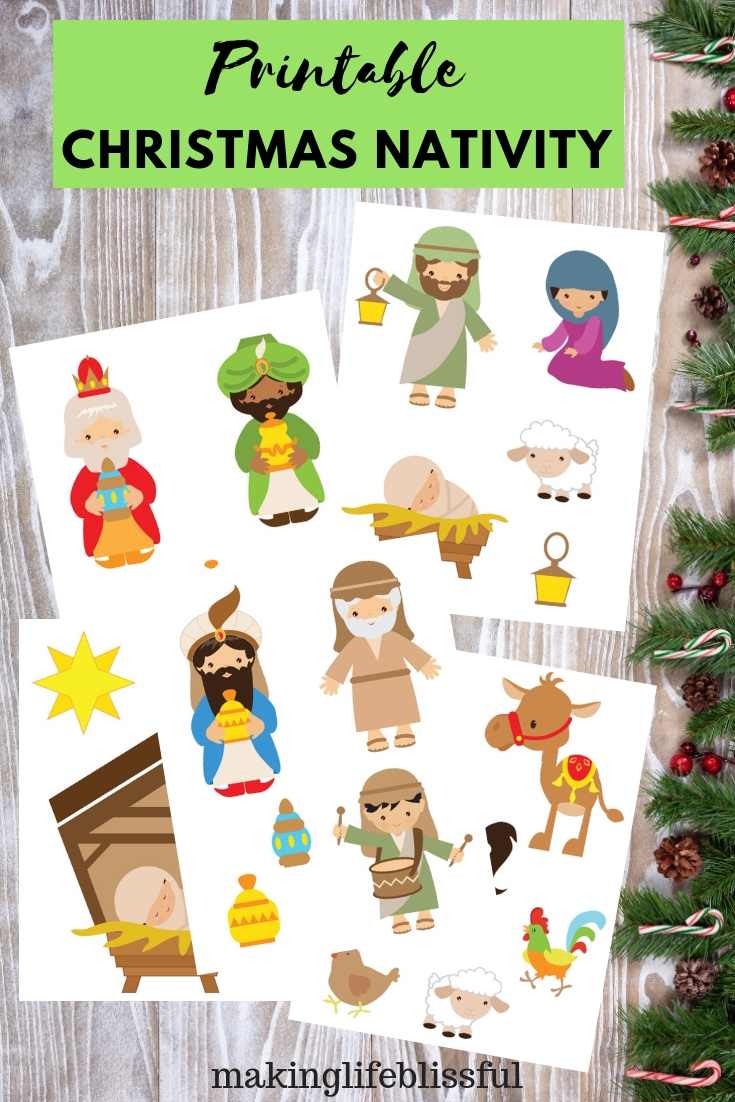 Printable Christmas Nativity Set