Got a monster-lovin' kid at your house?  Try creating these Make-a-Monster Felt Busy Bag craft for preschoolers, toddlers, and even grade-schoolers.  I love little busy bags for kids, so I made these easy monsters for kids to create tons of different monsters over and over again.  Think Mr. Potato Head meets felt–monster style.  Anything to keep those little hands busy!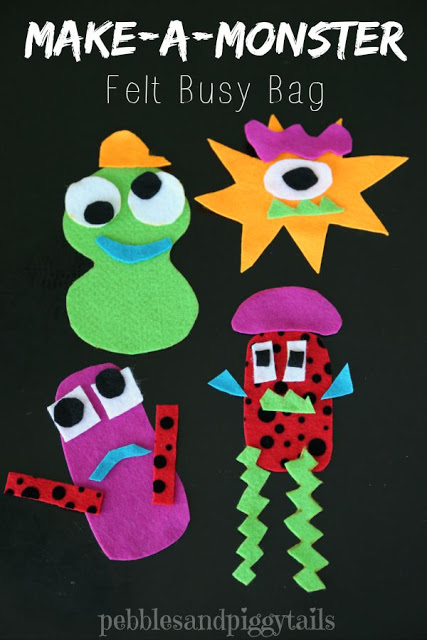 I'm not sure why but I think I kinda have a thing for felt.  When I'm feeling crafty and want to make a kids craft, I always think of felt first.  It doesn't rip, bend, or tear.  It's easy to cut, and it sticks to flannel boards (and even sofa cushions).   AND it's super cheap.   It's usually only .25 cents for a sheet at the craft stores and it comes in tons of colors.  So what's not to LOVE about felt?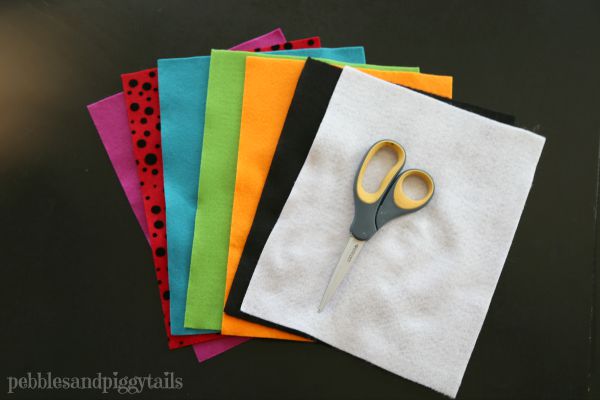 Make-a-Monster Craft


Materials Needed


Various sheets of felt (different colors)
Scissors
Pen or permanent marker
Glue
Household items to trace, if desired


This craft is super versatile.  You can have older kids design and make their own.  Younger kids will love making different silly monsters.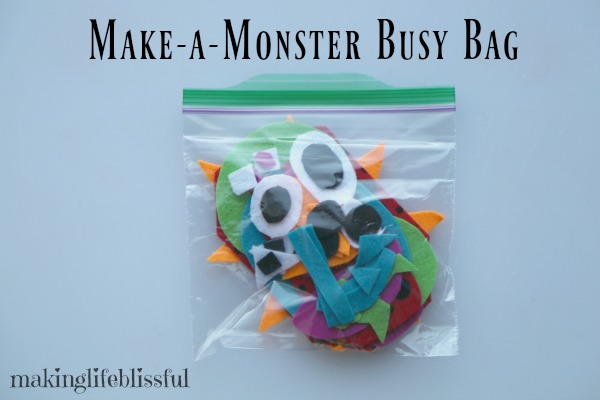 You can also BUY A PRE-MADE BUSY BAG in my Etsy Shop and let me do the work for you!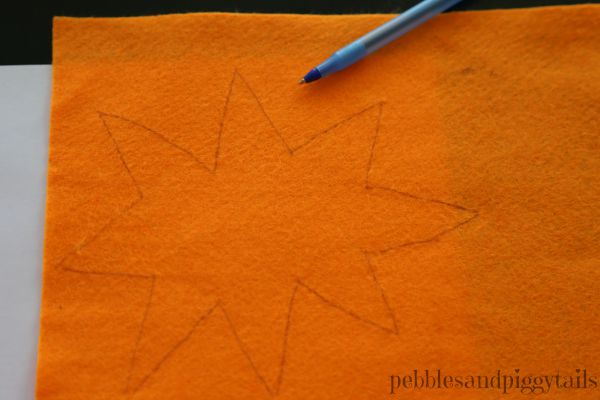 1.  Using the pen or marker, draw different shapes on the felt.  You can freehand it if you want.  This is a good time to let kids use their own ideas and creativity.  Cut out the shapes with scissors.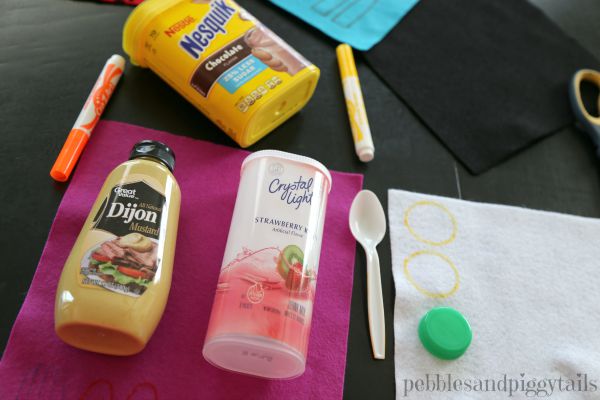 2.  If you want, you can also use household items that you find around the house to trace, helping you create different shapes.  Monsters can be any shape, size, or color.  Cut out the shapes with scissors.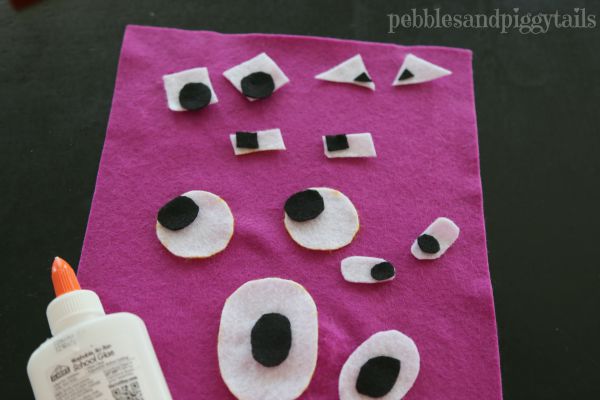 3.  Use white and black felt for eyes.  Make lots of different shapes and sizes.  Glue the eyeballs onto the eye to keep the parts together, if you want.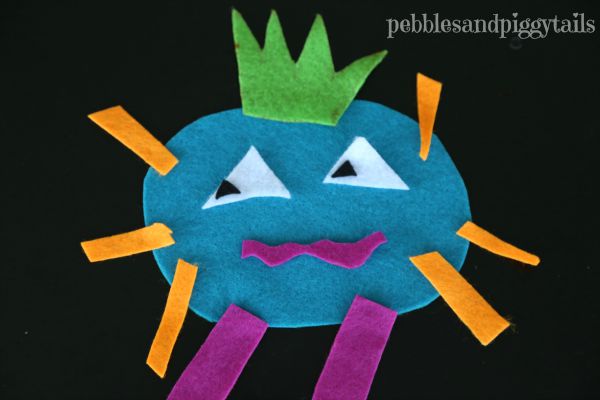 4.  Make sure to create pieces to be arms, legs, parts of faces, and accessories.  The possibilities are endless!  Let kids put the monsters together however they want.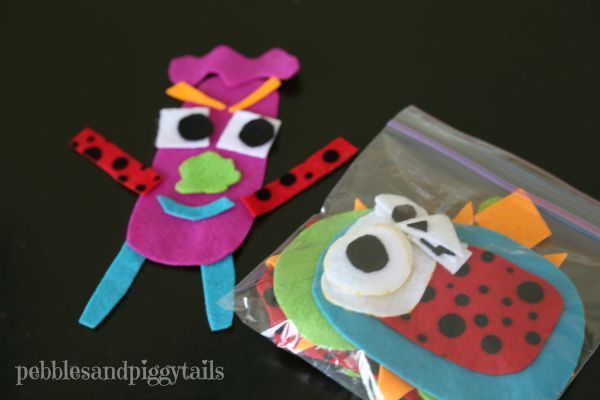 5.  I like to keep all the pieces in a little zip sandwich bag.  Travels easily in my purse or in the car.  Kids can play it on the carpet, on the sofa cushion, or on a flannel board too.  Enjoy!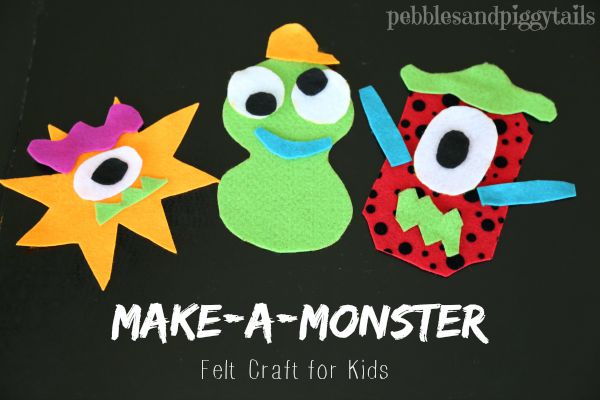 Make sure to PIN and SHARE this easy craft!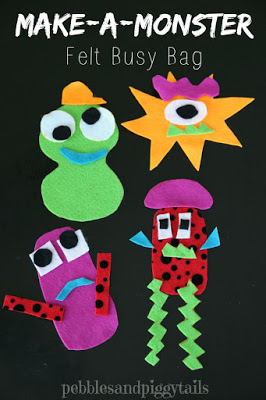 Spend some time with your little ones and make it a meaningful day!

You may also like: