Seattle. I was really in the mood to visit Seattle this summer. I've been watching a few Frasier reruns on
Amazon Prime
, so maybe that is why, but whatever the reason I loved seeing this city. We took a detour on our way to grandma's house and visited Seattle after
our Mt. Rainier trip
.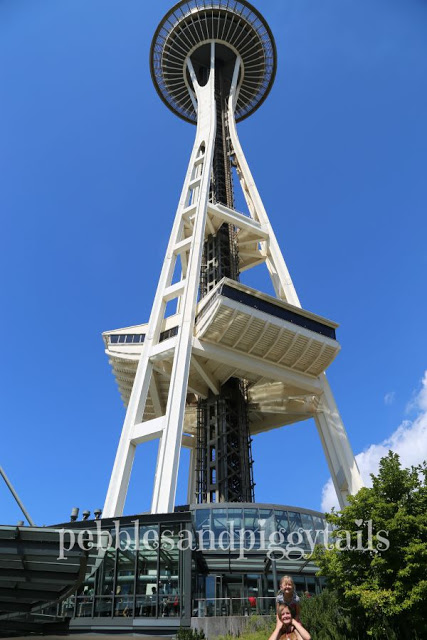 Like total tourists, we went to the Space Needle. Definitely cool . . . and tall, but I would say a bit over-priced. The view was neat, but the elevator ride took less than a minute and then it was so crowded up at the top that we could barely squish in to see the view. Still, it's fun to say we've been there, done that.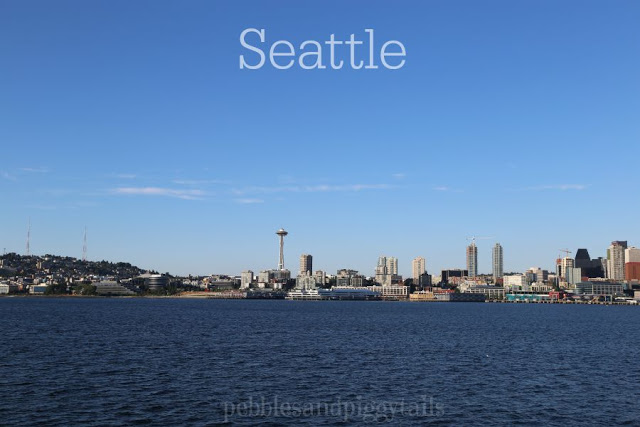 I mostly loved the view from the water. Puget Sound was gorgeous. We were lucky to be in Seattle on a very clear, and cool summer day. Perfect weather!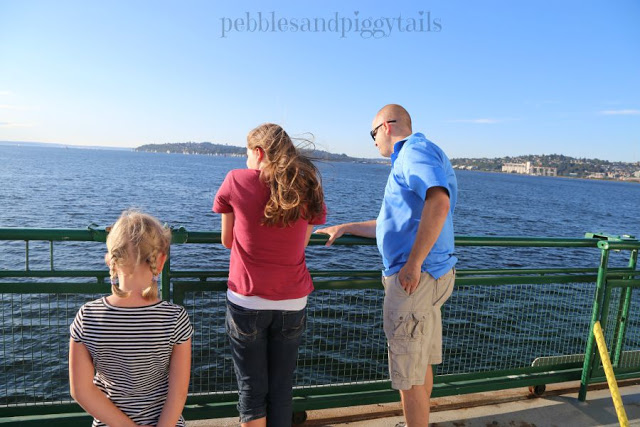 On this trip we just had our 2 girls with us, since Little Son was already at Grandma's house. After a delicious dinner at Iver's (fish n' chips, crab legs, and then steak for me because I'm allergic to shellfish) we took a ferry across the water and visited Bainbridge Island and Bremerton.
Best time to ride that ferry is right as the sun is going down.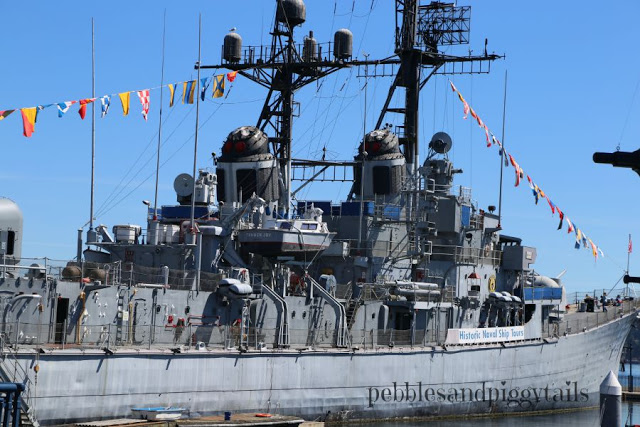 On a whim we stopped at an historic navel tour ship, called the
Turner Joy
. Oh my heavens, it was way cooler than I expected. I love historic stuff, but I was impressed at how my girls enjoyed it too. This ship was first launched in 1958 and then decommissioned in 1982.
It's a self-guided tour, so you can walk all around the ship from top to bottom. Fun to not only see how life was on a ship, but how times have changed in general. This was so worth it.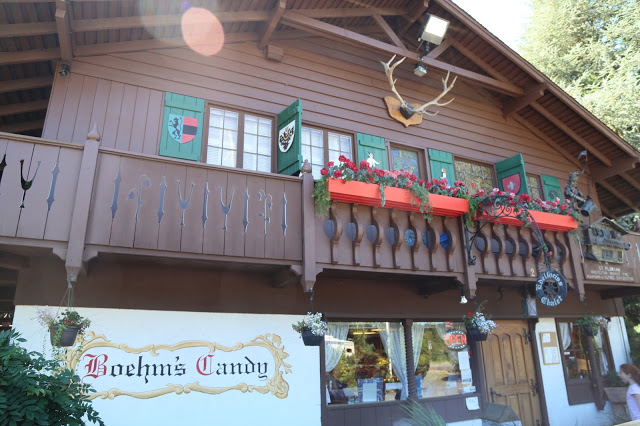 Before we left the area all together, we had to visit
Boehm's Candy shop
. Very cute little chocolate shop with so much to choose from. The turtles are to die for, just sayin'.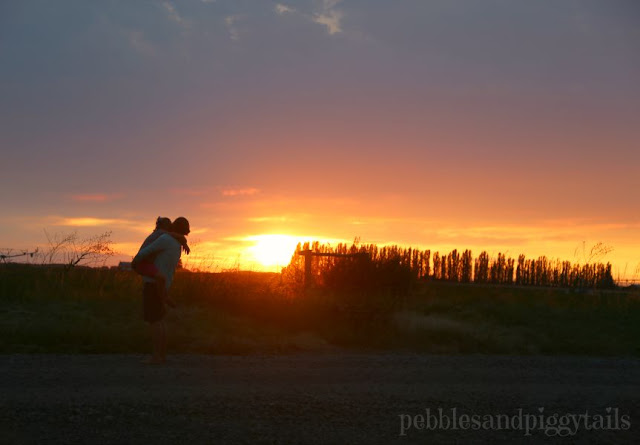 We finally made it to grandma and grandpa's farm after our little Seattle trip. And see my two girls hugging each other as they look at that gorgeous sunset? I snapped this pic without them realizing it. Really that is why we did it. A little sister time never hurt anybody, I say.
Make it a meaningful day!

You may also like: