Ok guys, I am finally joining the DIY pallet project bandwagon. I'm behind, I know. We've seen everything there is to do with a pallet already. But I can't help it because I finally received a pallet with a random delivery and so I had to try something! So when we look back in many years and say, "Remember how people used to reuse pallets for weird things?" I'll be able to say I did it once. I created a 4th of July decor pallet for my porch that is kinda like those pallet flags. It's an easy pallet craft (I can see why pallet ideas are a thing) and took less than 30 minutes to make.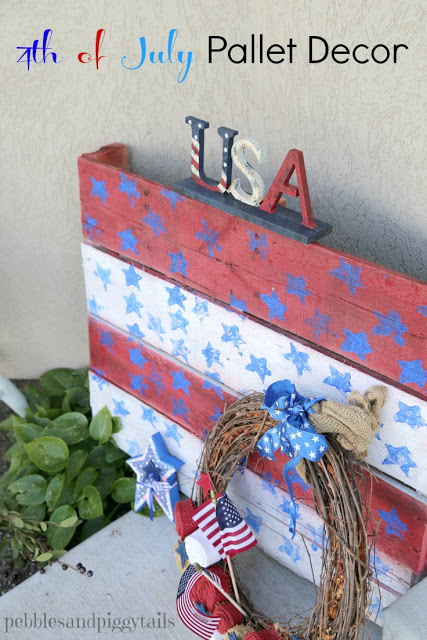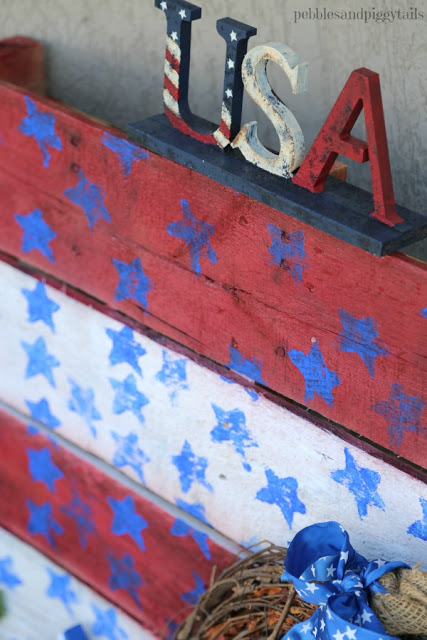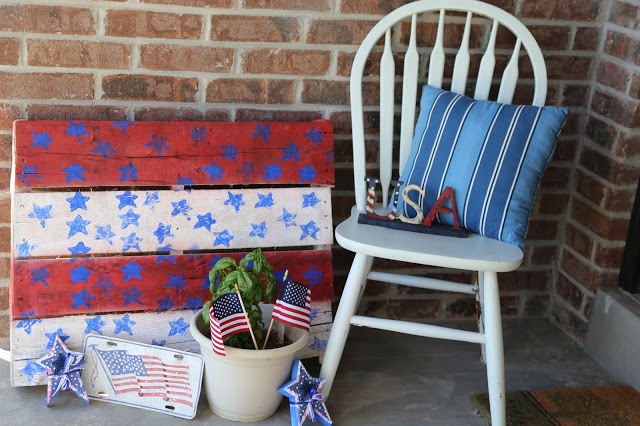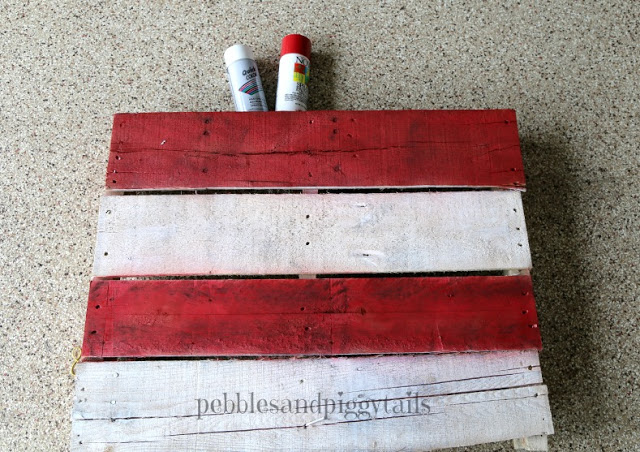 I used spray paint to coat the pallet with stripes. Cover one section at a time and spray!
Super duper easy.
When the spray paint is dry, stamp on some stars!! I made a star stamp out of a sponge I had at home. I drew the star on, then cut it out. I used regular blue acrylic paint on the sponge and stamped it on in random places.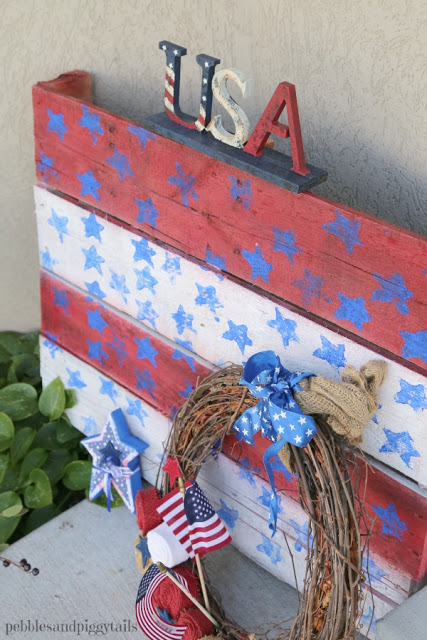 And then you are basically done! Use it as a backdrop to some of you Independence Day decorations. Great for patriotic decor on porches, patios, and gardens.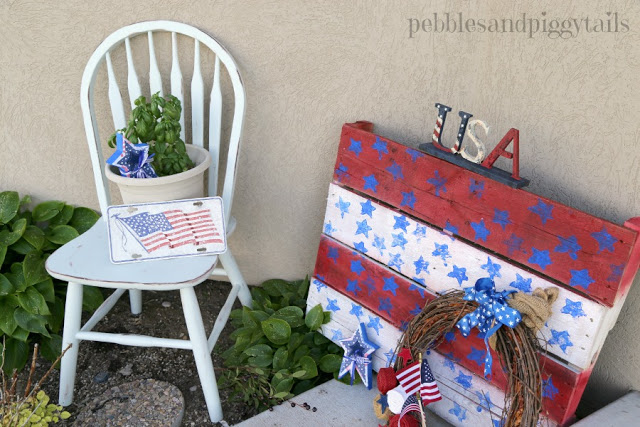 You may also like: