Quickly I wanted to post the game I am gonna try to do this Sunday when I'm teaching the Primary children songs at church. I'm the Primary Music Chorister, so I'm always thinking of new ideas to teach them songs and keep them interested. This Lucky Leader Music Game is something EASY to around St. Patrick's Day. You could also make different leading sticks and use it for any holiday or occasion (stars, hearts, etc).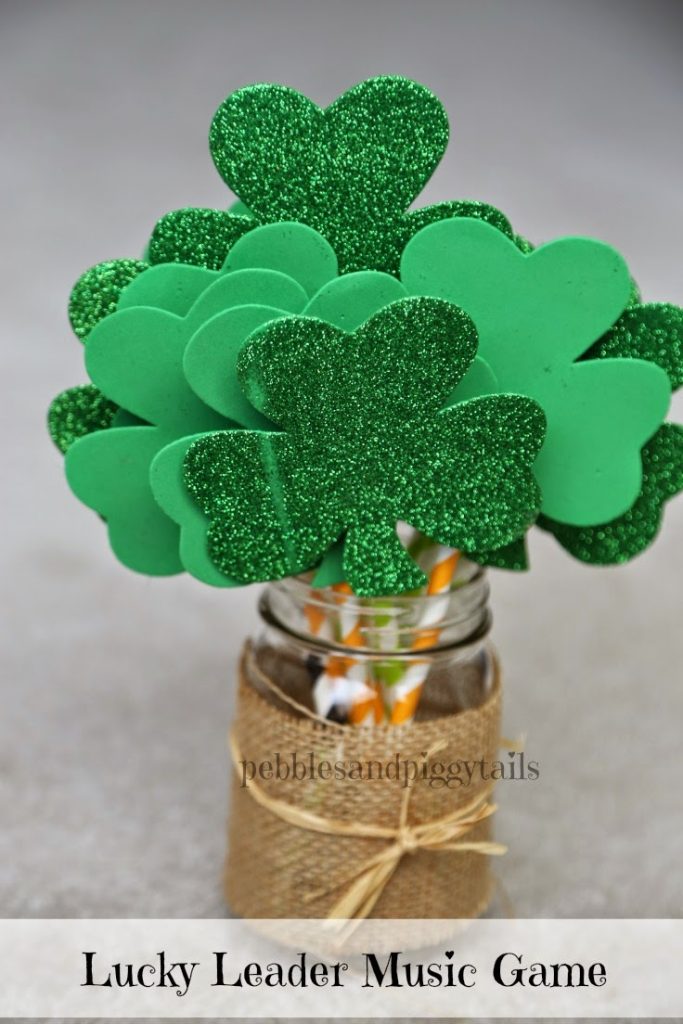 The prep is easy for this game. All you have to do is make some leader wands.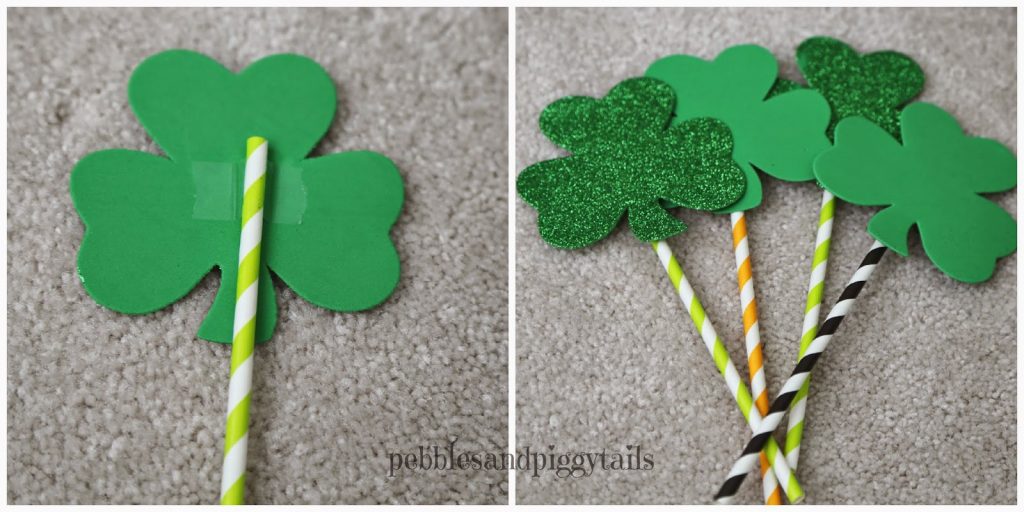 I got my clovers from Dollar Tree. It was only $1 for all these foam clovers. Some came sparkly, some came plain. I attached them with clear tape to cute little straws I already had–though I did buy these straws around Halloween at the dollar bins at Target. So again, $1. I can easily take the tape off later and reuse them for something else. You can use any kind of stick here.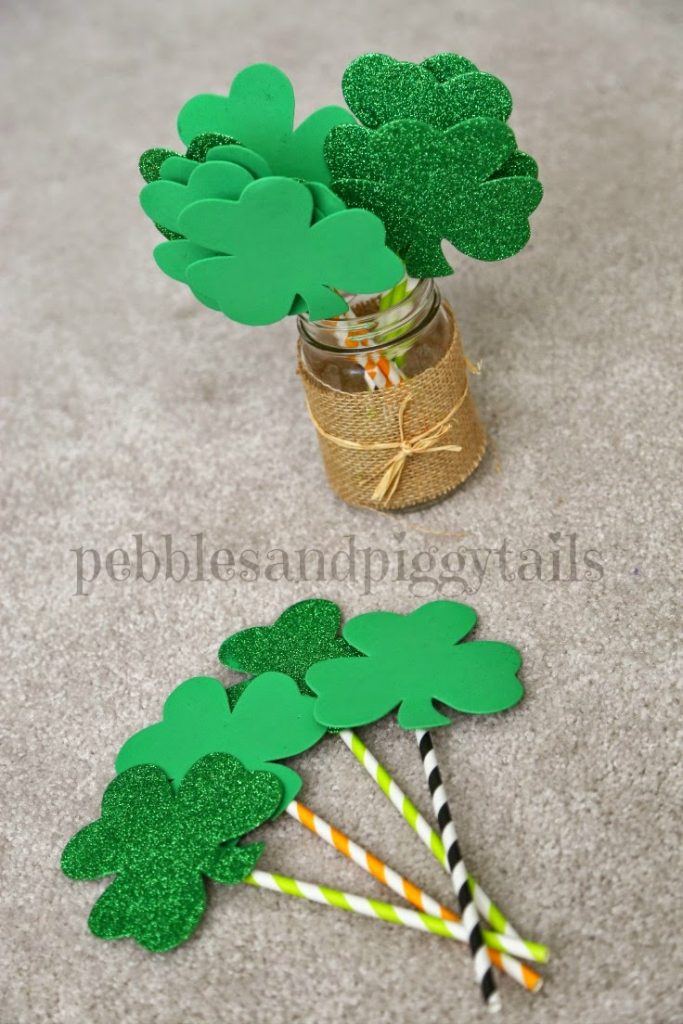 How the game works:
I think this game is better for the Junior kids, but you can decide based on your Primary. I start with one leader wand in my hand and tell the kids I am looking for helpers that will be a Lucky Leader. I'm looking for kids who are singing with their heart and paying attention. So while we sing the first song (or verse), I walk around the room looking for good singers. I will tap some kids on the head and they are the ones chosen to come up and lead with me. They can pick a clover stick and start leading however they want. If they are older kids you could show them how to lead first.
Then we'll sing the next song (or verse–or go over the verse you need to practice again). This time the Lucky Leaders get to walk around the room and tap another good singer on the head to trade places with them. They give them their wand and the new child can come up and lead with me. As you can see I made about 12 wands. That way A LOT of kids will get a chance to help (we have tons of kids!). You can add rules too. For instance, Lucky Leaders must be reverent as they go around the room and as they lead. You can also change it up by saying they Lucky Leaders have to pick a boy (or a girl), someone in their class, someone they don't know, someone with their arms folded, and definitely someone who has NOT already been chosen, etc.
Just an easy way to keep the kids attention while you practice a lot of verses or songs. They are engaged watching the leaders as they sing and it gives a lot of kids a chance to participate.
Hope this helps!