Okay, so you know how it is on those long road trips with the kidlets. The youngest has to go to the bathroom–again. The oldest has her ear buds in and doesn't want anyone to bug her. The middle child is squished–in the middle seat of course–and he's hungry so he's decided the best way to ignore that is to elbow his older sister or pull the younger sister's hair. (*Anyone else had this?!?). It's time for a pit stop.
I found the BEST ROAD TRIP PIT STOP EVEERRR! It's Cove Fort, Utah!
It's like a little oasis in the middle of this dry looking part of Utah (between Zion's National Park and Provo, Utah). It's the best place to stop for a bit when the family is feeling too close for comfort and you can feel your migraine coming on. Here's why the Cove Fort Historic Site is awesome: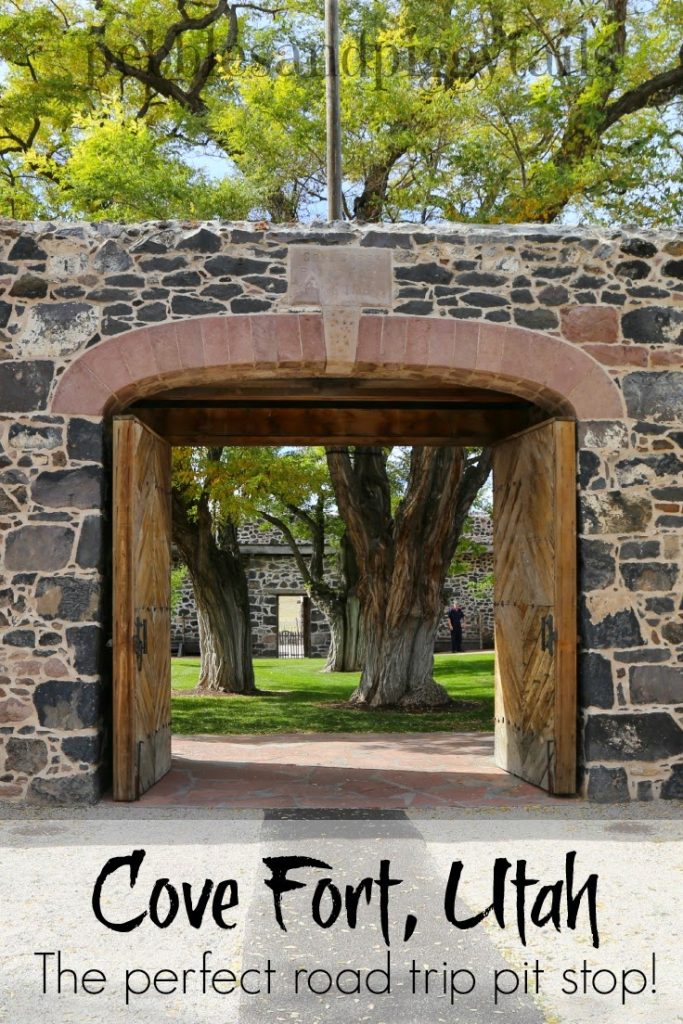 1. The Cove Fort bathrooms are a dream! Clean and nice like no place around. Nice, cold drinking fountains too. This is very important. Forget the gas station and stop here.
2. The picnic area is calm and peaceful. There are shady trees for summer or nice sunny spots for chilly days. Cove Fort is just far enough away from the highway that you can take a little nap in the quiet, or let the kids run around on the grass.
3. You can explore Cove Fort. It's an actual old fort from the 1800's and you can see what it was like to live back then. They have tons of rooms full of period furniture, tools, clothes, etc. It's all historically decorated. So your kids can learn history in a fun way. Talk about great parenting bonus points . . . .
4. The hosts are super nice and they even leave you with a free souvenir. The hosts are tour guides that teach you all about who lived in Cove Fort and all of it's history. You can ask for the short or the long tour, depending on your time.
5. IT"S FREE. And it's just cool. What is better than finding a neat piece of history during a much-needed break from the car?
*UTAH TOUR GUIDE APP: If you are looking for an awesome way to tour Utah's National Parks, try the ShakaGuide App! They have been helping people tour Hawaii for awhile and now they have one for Utah. We LOVE IT! It's an app that plays while you drive and tells you where to park, stop to take photos, get food, go to the bathroom all while teaching you the history and majesty of the Utah National Parks. It's awesome and totally worth it to get the most out of your trip. Check out the Utah Shaka Guide App here! (affiliate link)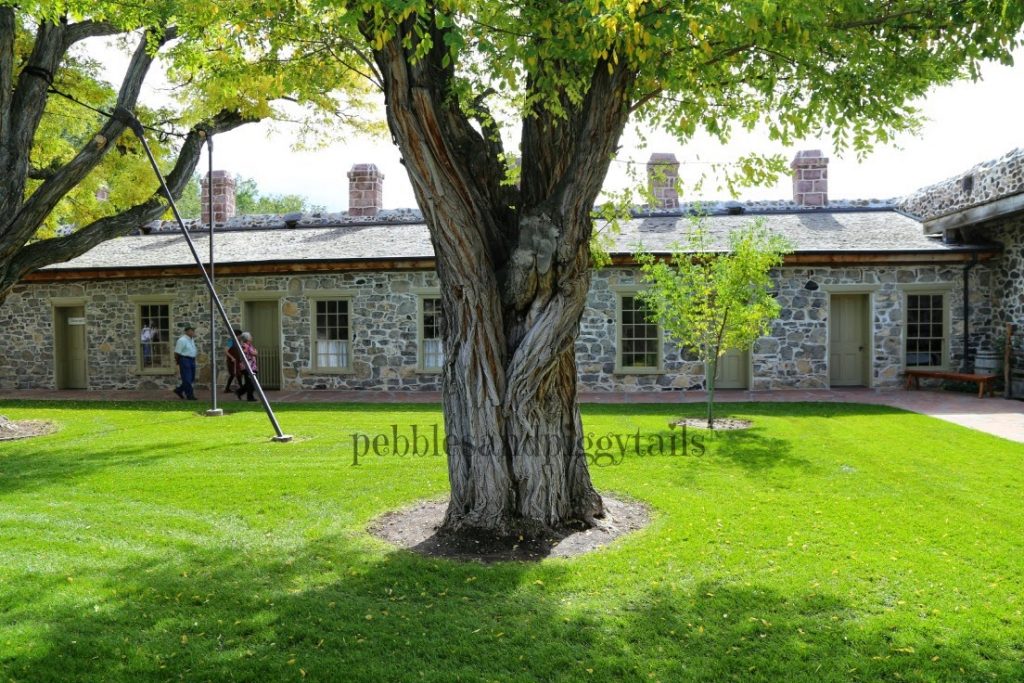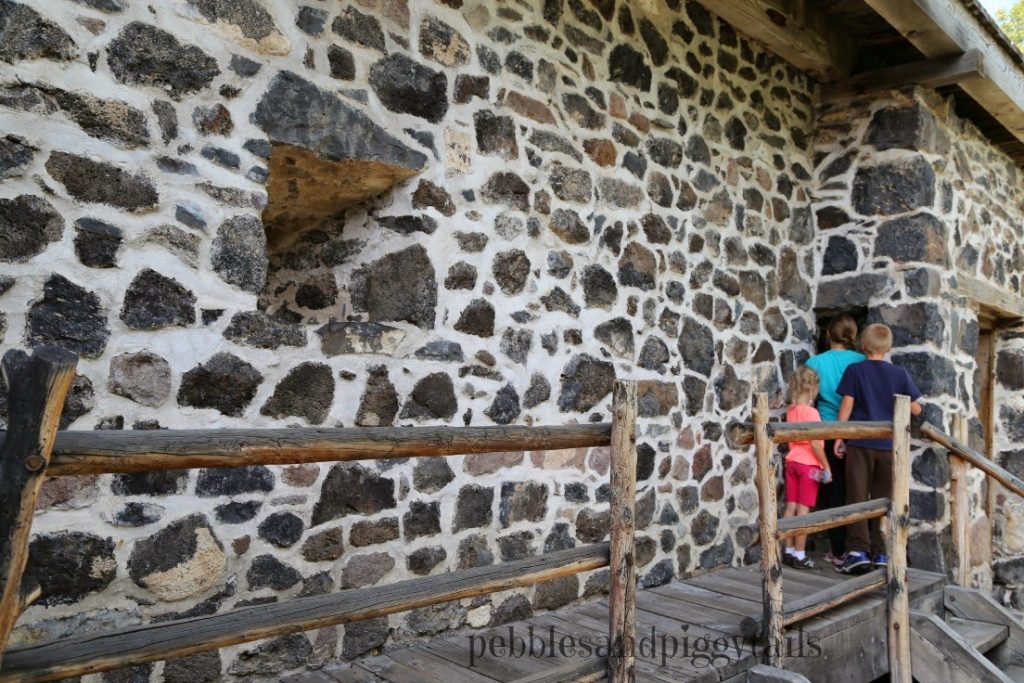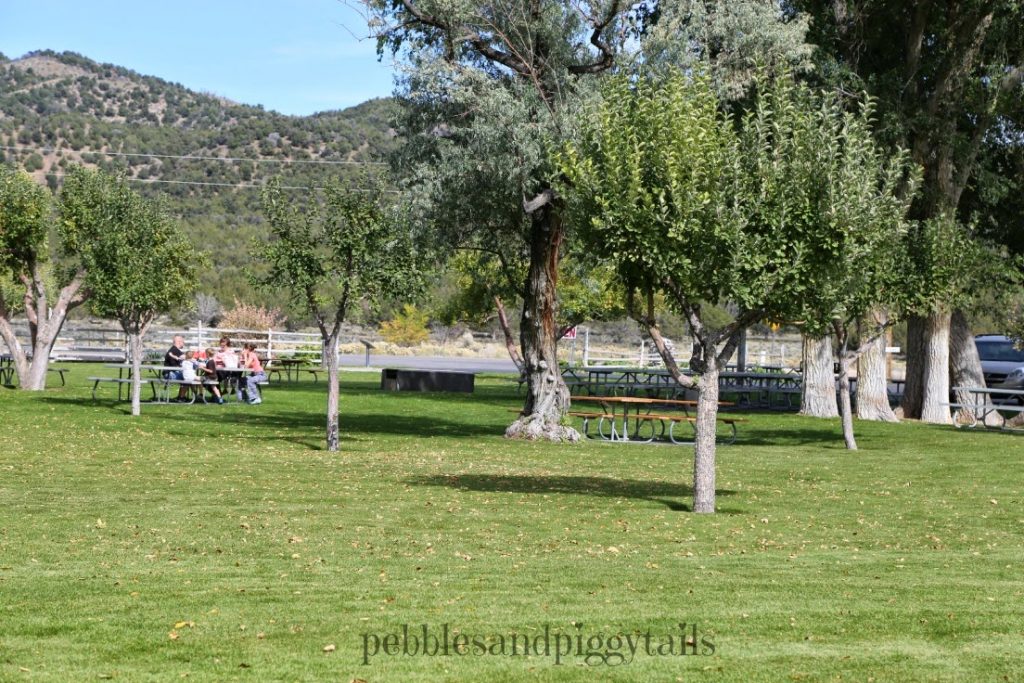 The super peaceful picnic area!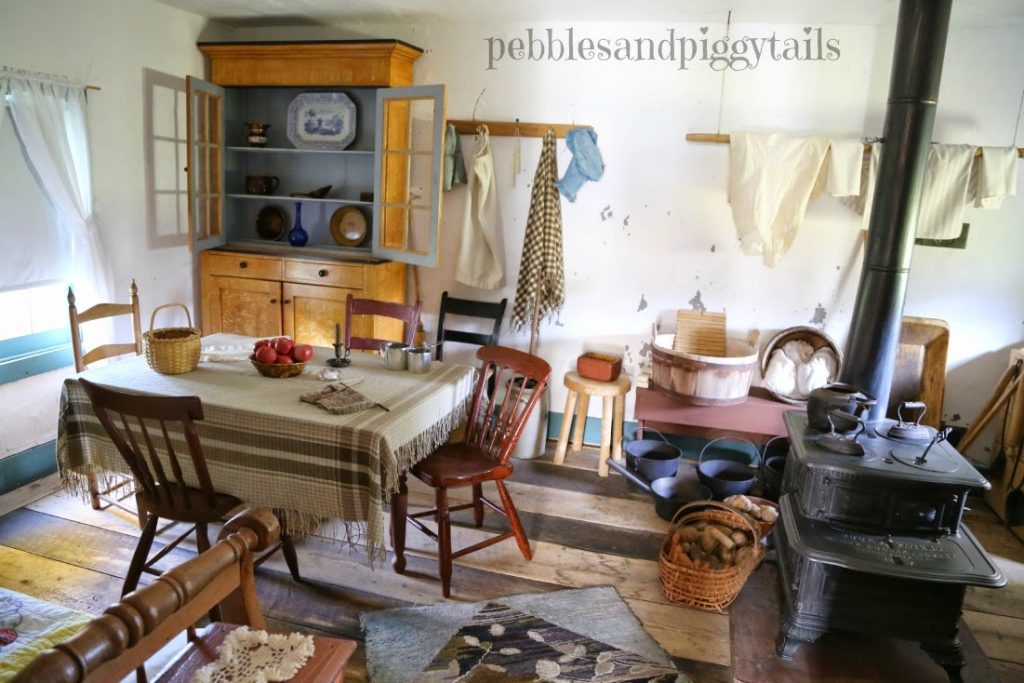 Each room is historically decorated.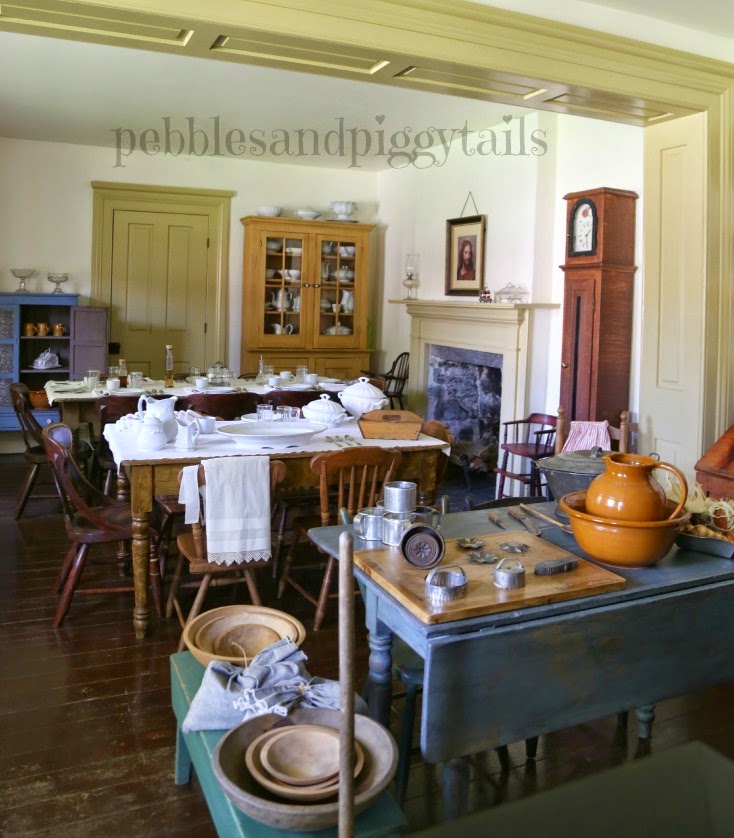 Like stepping back into time . . .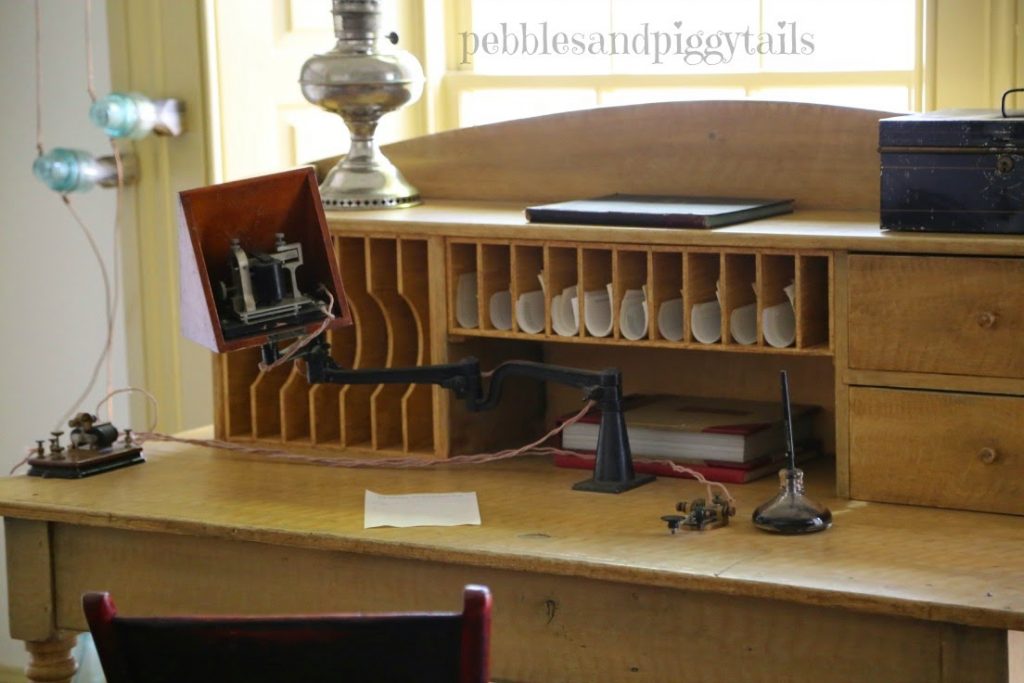 This is the telegraph machine. The kidlets loved this.
I loved all the details in each room. Including these Pony Express mailbags. It looked like the inhabitants had just stepped out of the room for awhile.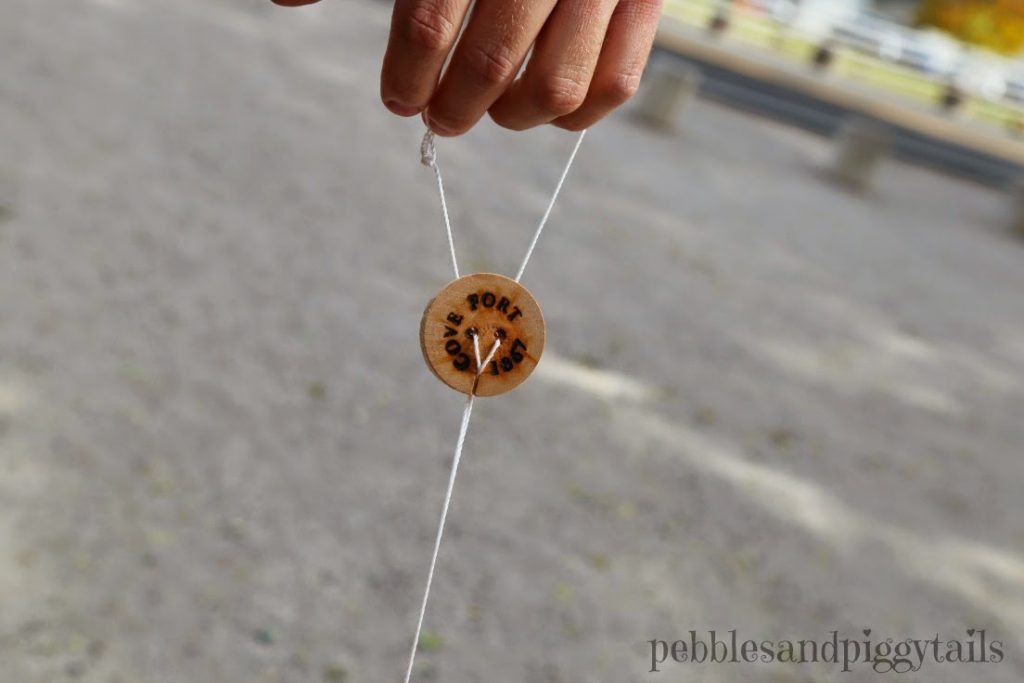 Cool free toy for the kids to play with for the rest of the road trip!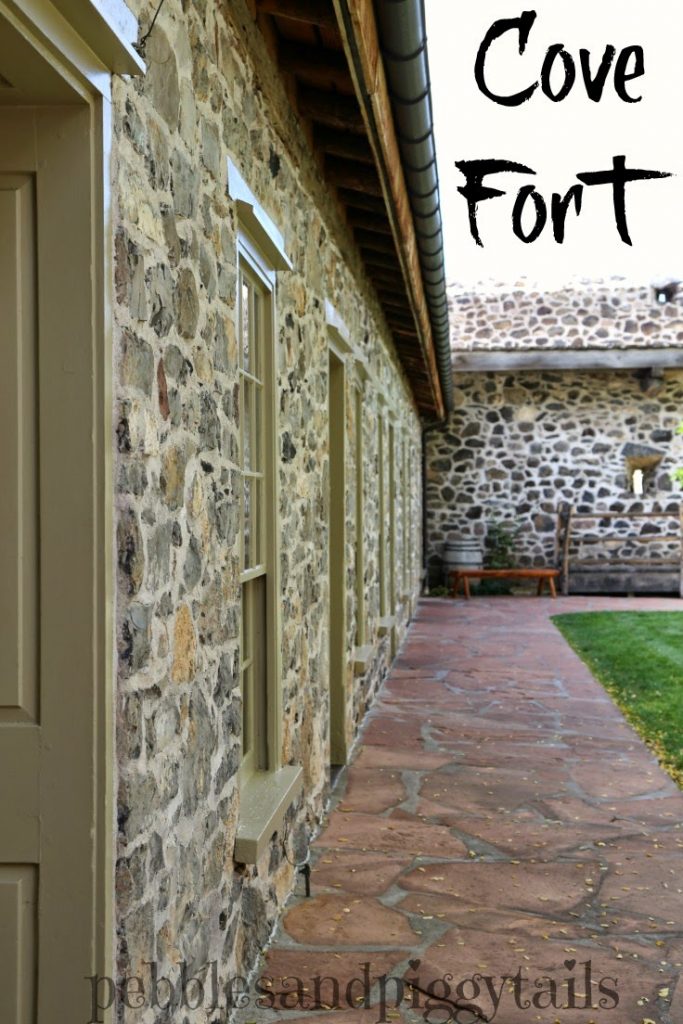 So I hope you've enjoyed this little review of Cove Fort. If you are headed out for Spring Break in Utah, give Cove Fort a try.
Here's the basic information for Cove Fort Historic Site:
Free Tours
Open Daily
From I-70 it's one mile north of Exit 1
From I-15 it's two miles south of Exit 135
Between Beaver, UT and Fillmore, UT
Phone: 435-438-5547