Can I just ramble today for a minute? I suppose I need to get out some parenting frustration too. It seems like I'm having one of those weeks where I've realized all my kids need to learn some BIG (at least it seems big to me). And I totally do not know the best way to get it through their heads. There is no manual. There is no perfect rule. What is that magical parenting trick?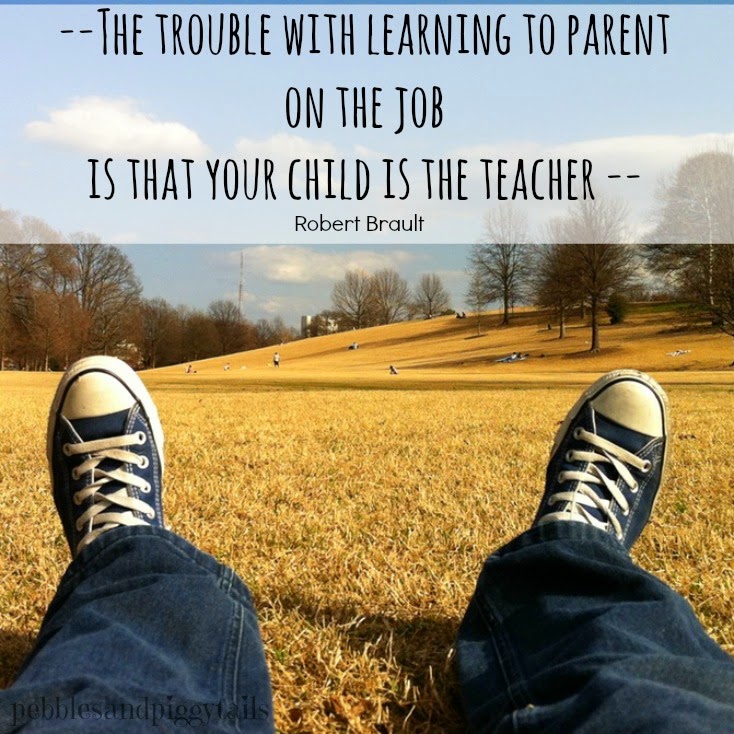 This quotes explains how I feel today. Please tell me you feel like parenting is hard too . . . ?
Here's the thing I am realizing: sometimes parenting clicks and sometimes it doesn't. Sometimes your parenting ideas come naturally or you get a great idea that works. And you can't even believe how amazing your children are and your confidence to raise little people goes way up. And you can say, "I got this."
And sometimes you just don't know what do to–OR you think you know, but it doesn't work or the child doesn't doesn't get it. And then you are right back to being a parent that has no clue how to start.
So trial and error it is. I am a HUGE believer in prayer too. I believe God gave me my children for a reason. We are to learn from our relationship as mother and child. So I'm down on my knees again, asking for help, ideas, inspiration, patience, love, and forgiveness. And maybe in a week, I'll be right back to saying, "I got this."
How has your weeks as a parent gone?