Just wanted to share a super duper quick Christmas star craft with y'all. This was so easy to make and I used spray paint to make even faster. I've been trying to decorate our house for Christmas and since we just moved this summer I need some decor on our limited budget (since some stuff just doesn't make the cut when you move, right?). So here's one of my ideas: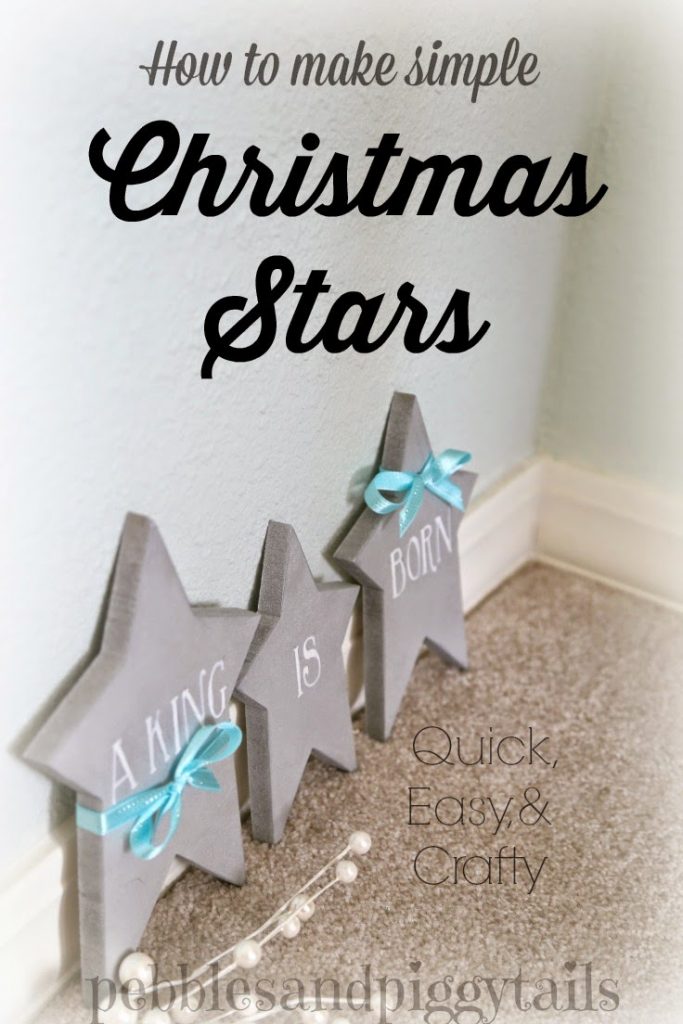 My front room is very light colored, so I wanted to make silver, gold, and light blue colors be the theme.
Spray Paint Christmas Star Craft
Wood shapes (whatever size and shape you want)
Spray paint (2 different colors)
Vinyl lettering with a phrase that fits your wood
Ribbons (optional)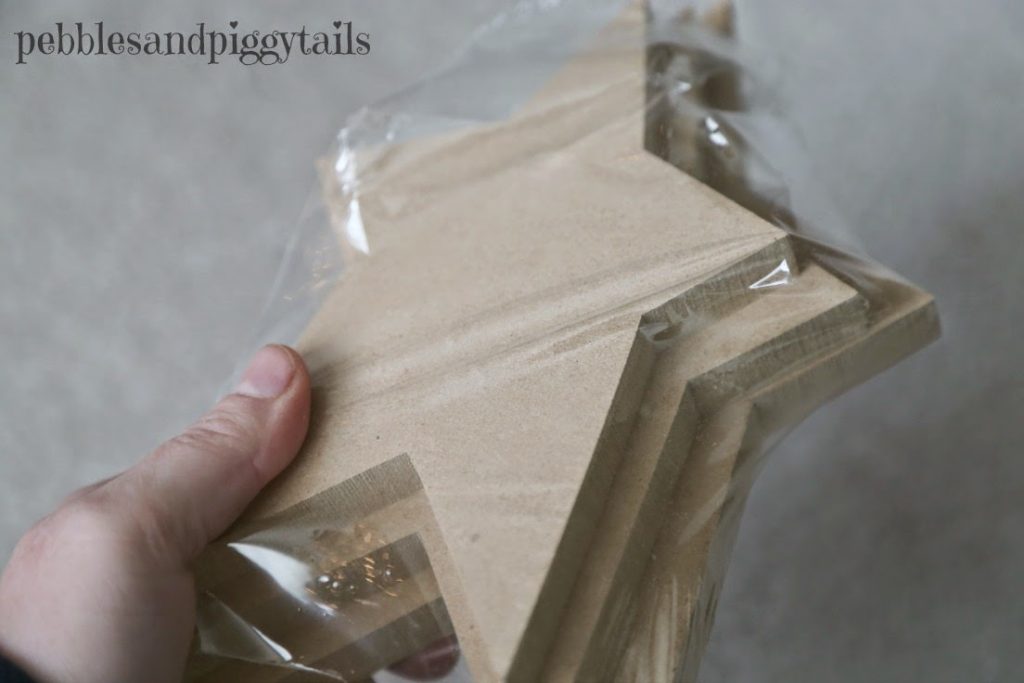 I got these wooden stars at an awesome craft store near me called
Wood Connection
. You could easily find these at any other craft-type, hobby store. They may be in different sizes or you can use any kind of wood shape.
Bulk Buy: Darice DIY Crafts Wood Stars Pine Natural 4, 5 and 6 inches 3 pieces (6-Pack) 9169-78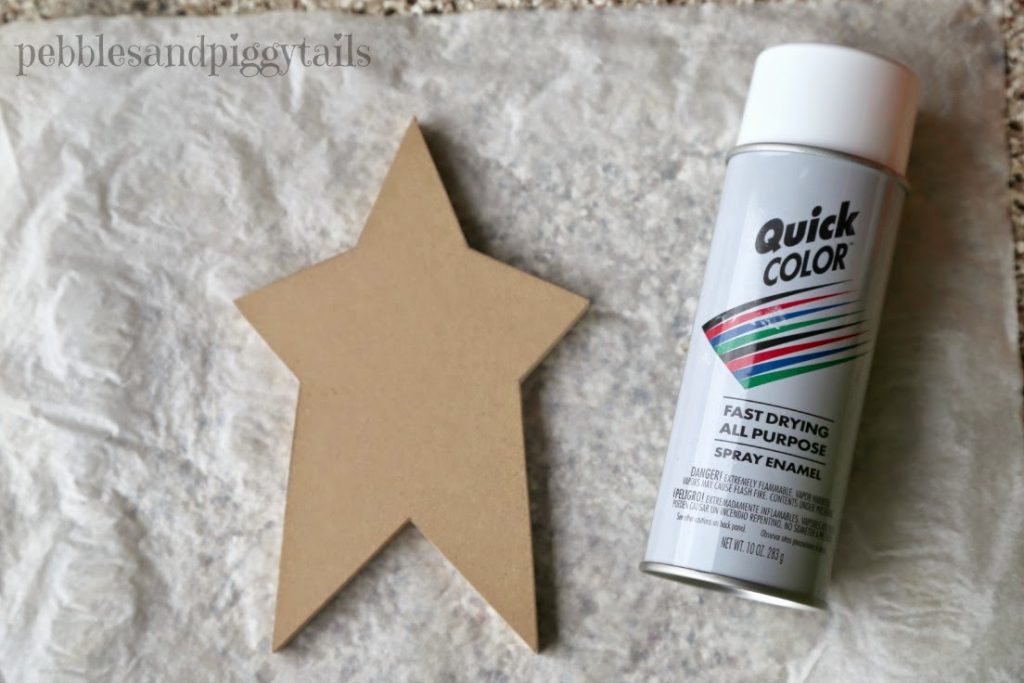 I used white spray paint first. This is the kind we already had at home. (You can use any color)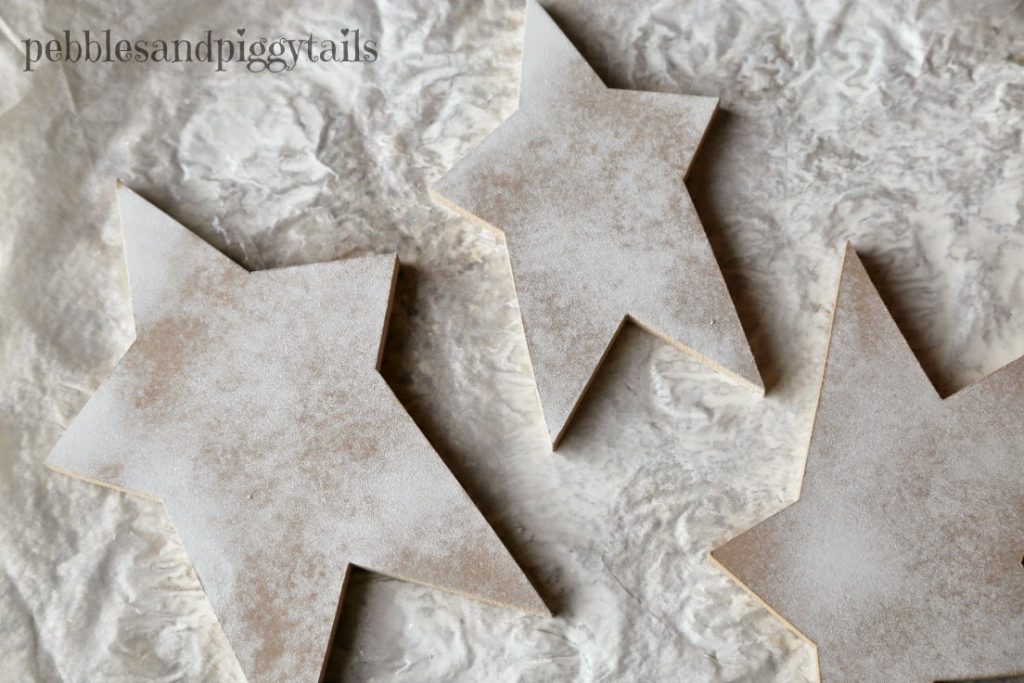 I sprayed them with paint on both sides and let it dry.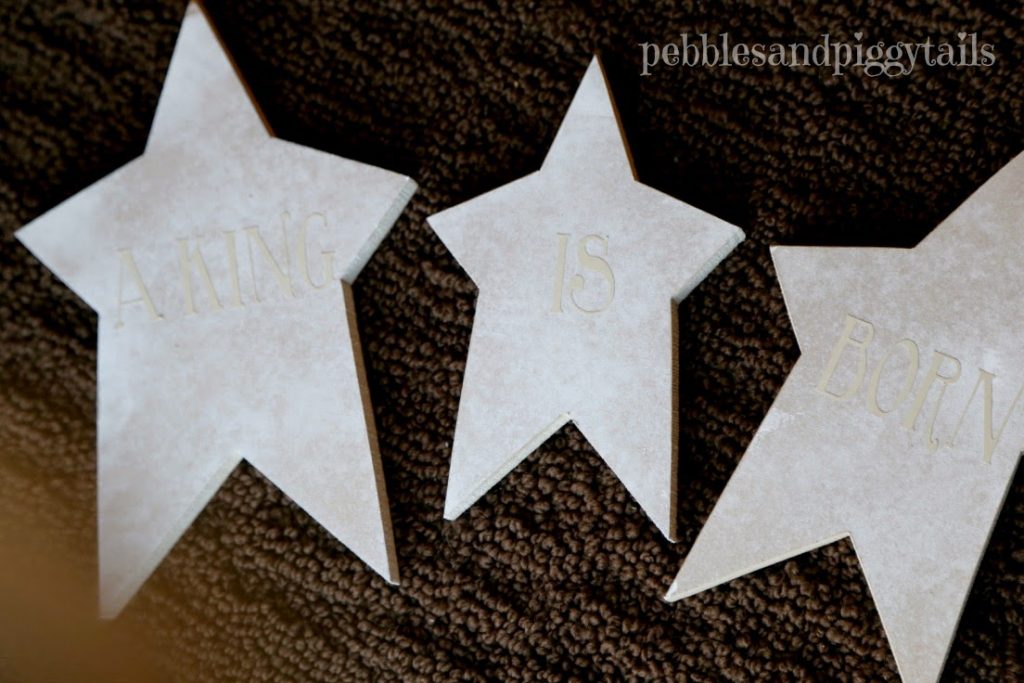 Then I stuck on the vinyl letters. The phrase I had is "A KING IS BORN". I bought this at a craft store. You can make it if you have a vinyl machine. The color doesn't matter because you are going to paint over it. Make sure the vinyl letters are stuck on really well!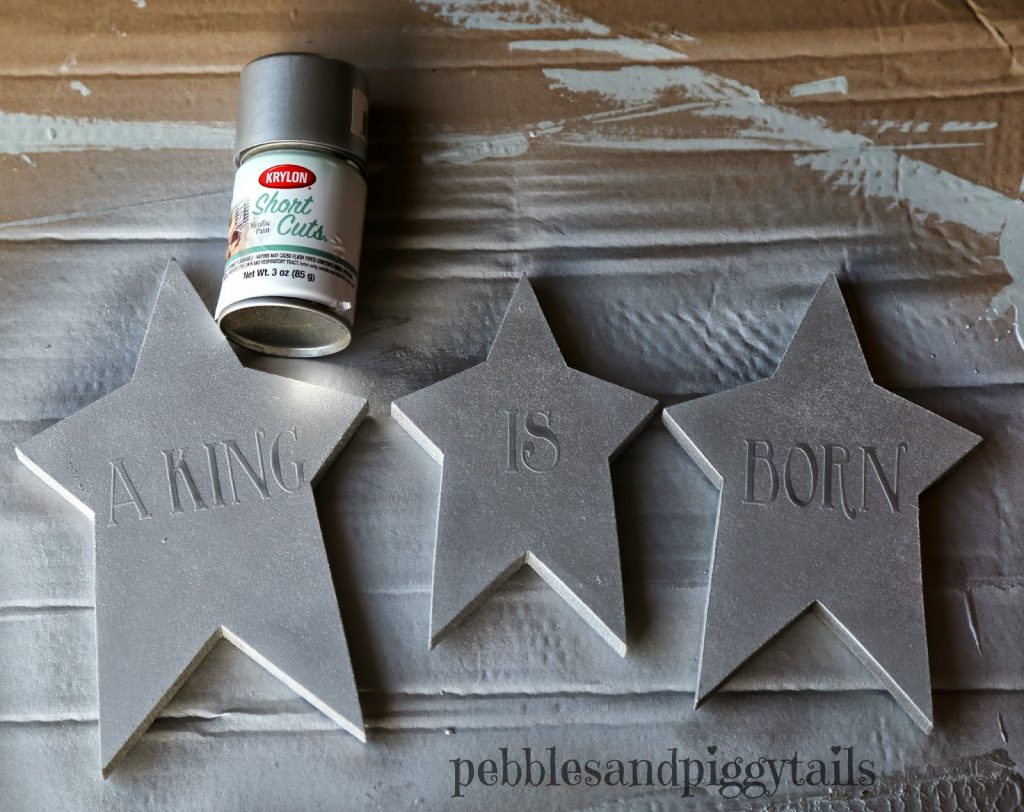 Spray paint the stars with the second color of paint. I chose silver. You can leave it like this or you can do the next step: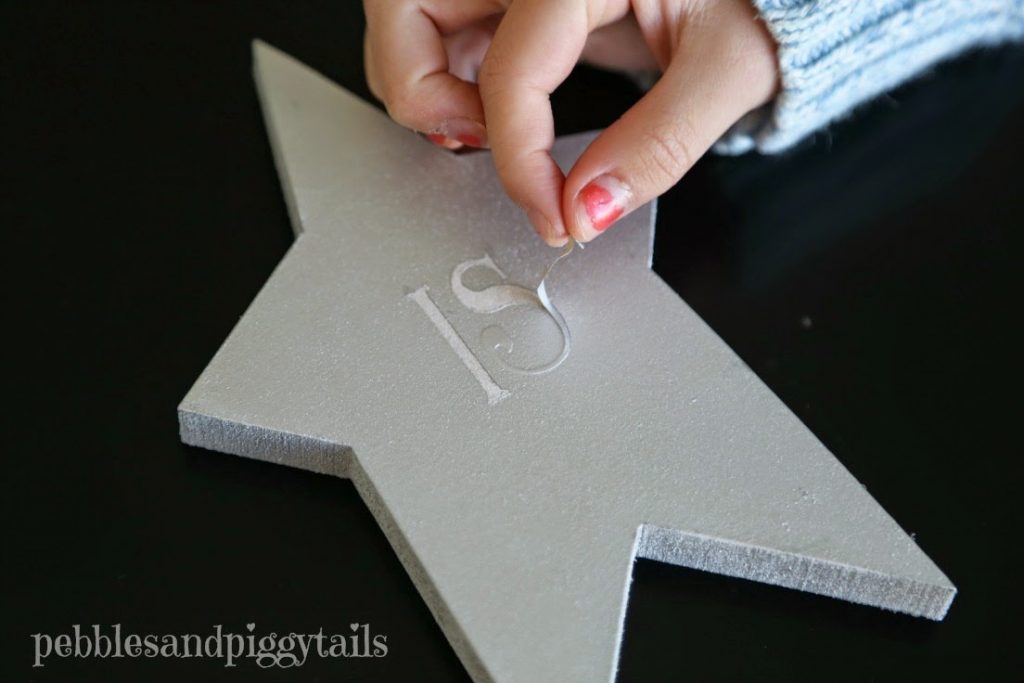 Gently pull off the vinyl letters. The first color of paint with show below. I learned this trick from my amazing friend Amy. She's so crafty. It's a fun alternative to having everything with vinyl letters in your home.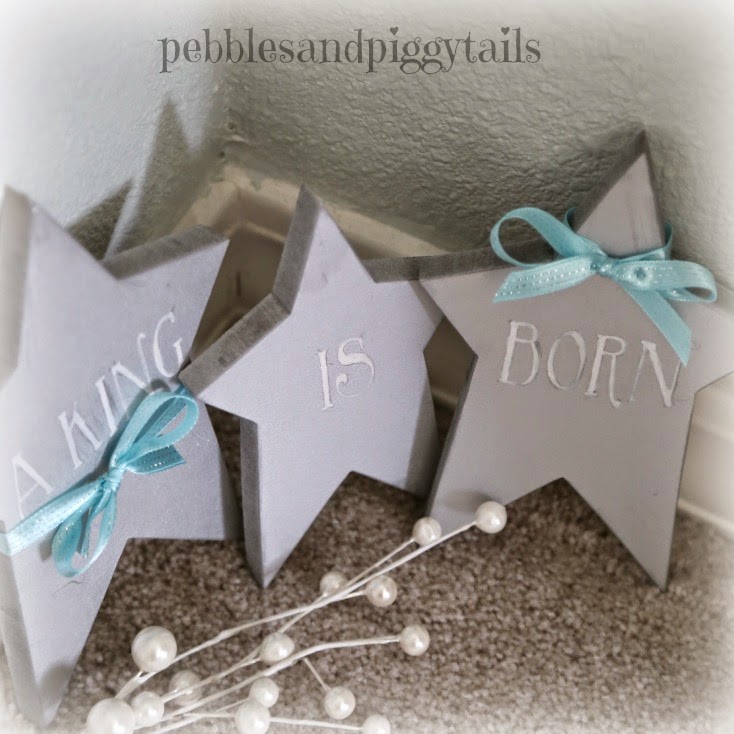 Add ribbons and you're done!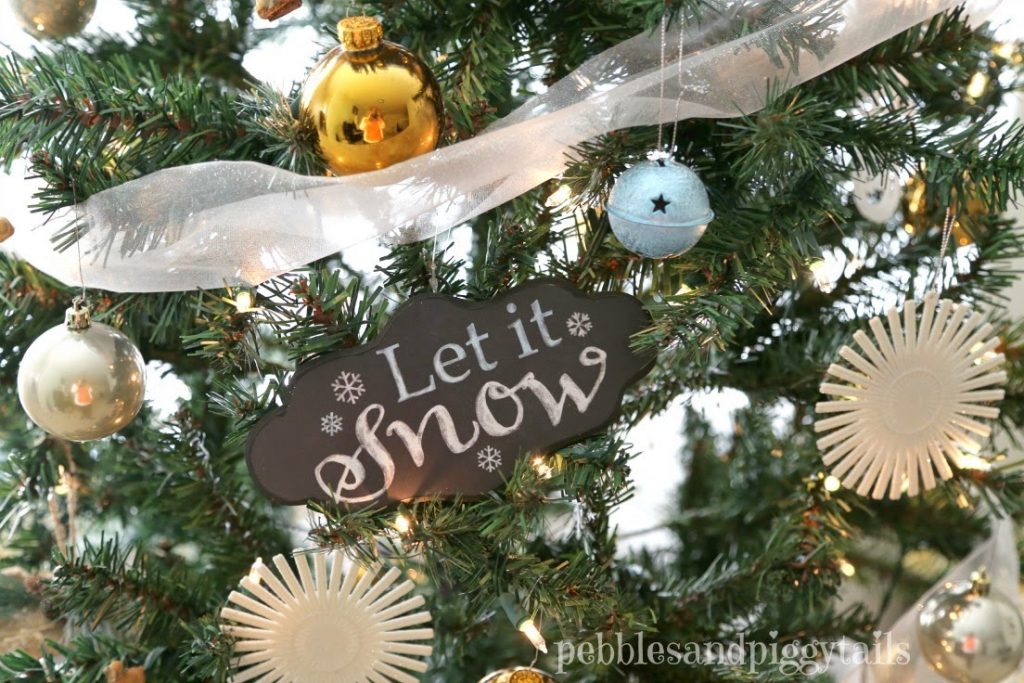 These stars go great with my Christmas tree . . . which by the way, is filled with old ornaments I'm reusing and even some stuff from Dollar Tree (gasp!).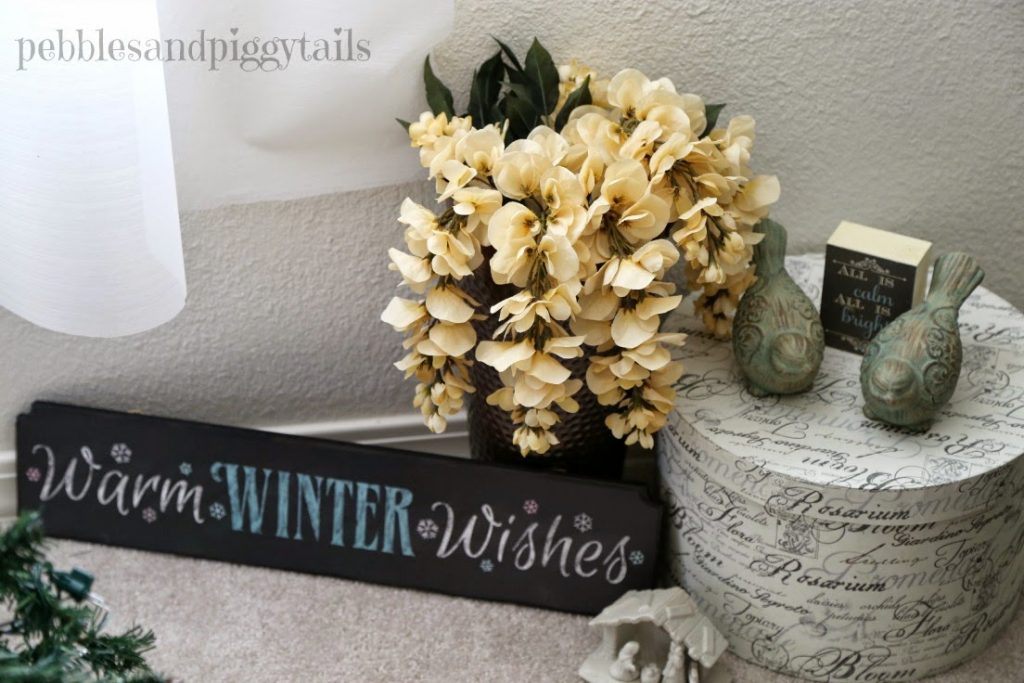 And it goes with the other decor in the room. It's an easy way to add a little sparkle at Christmas.
Want some other easy Christmas Craft Ideas? Check out some stuff I did last year:
meaningful things each year.

Have a meaningful Day!!!