Yeah, I know the title of this post is weird. But I am here to tell you today that a GOOD rug pad will save your sanity!!! Sometimes it's the little things that make a mom crazy. Like that rug in the entryway that WON'T STAY PUT . . . and you keep tripping on it when you bring in the groceries and your arms are loaded with Wal-Mart sacks, purses, and kids! (True story) And sometimes it the little things that make life just a little more peaceful . . . like a rug that actually stays where you put it. I tried out Rug Pad Corner and found their custom-fit rug pads to be awesome! Here's my rug pad review: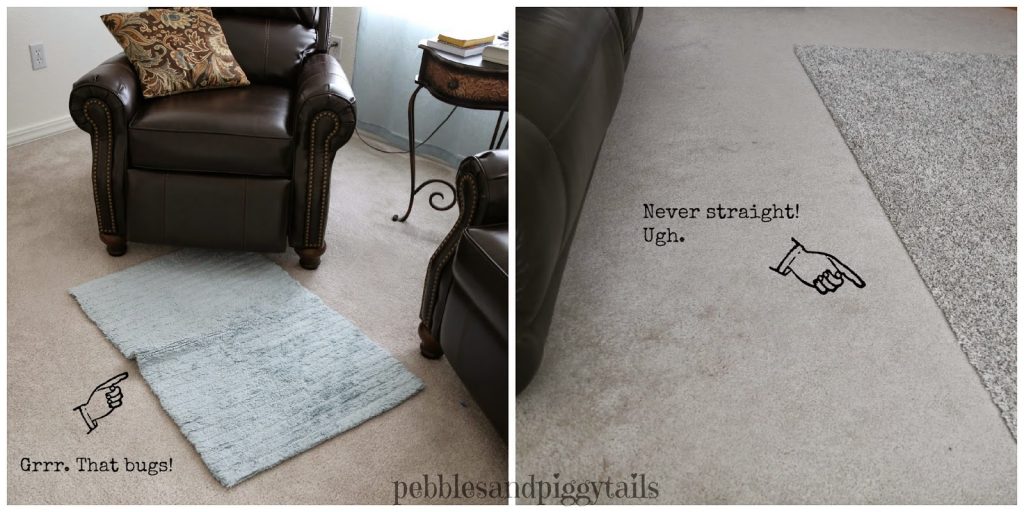 Here are some of my rugs BEFORE I tried
rugpadcorner.com
. Always crooked. Always bunching up. And yes, I've tripped on that blue rug in the middle of the night. It was time to deal with my rugs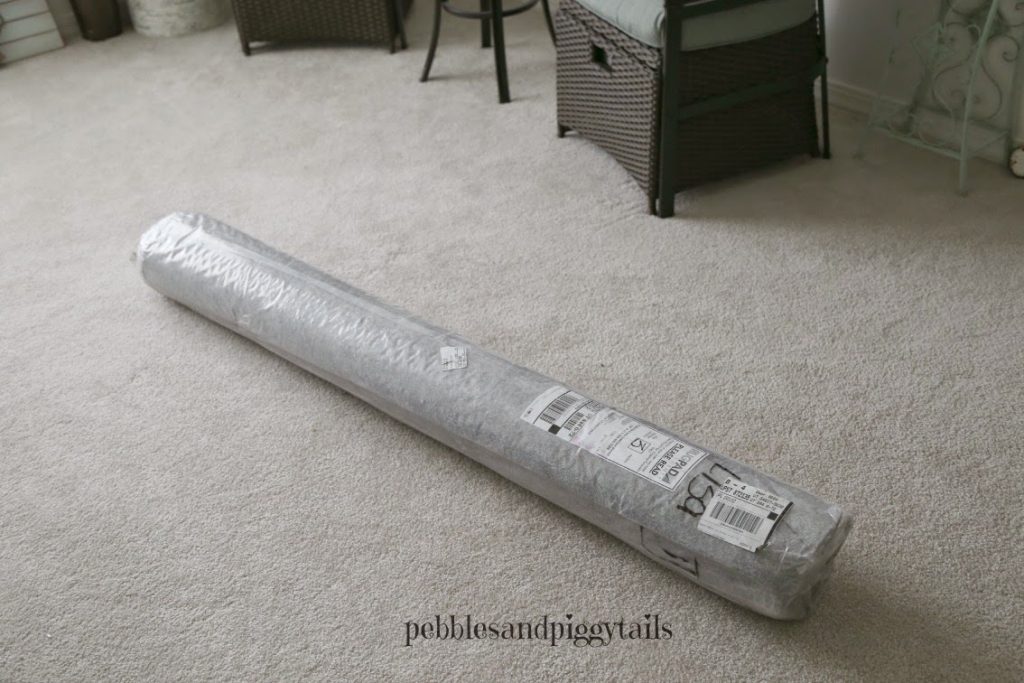 Rug Pad Corner ships your custom rug pads right to your door using premium shipping for no extra charge. You'll receive it within 2-4 business days.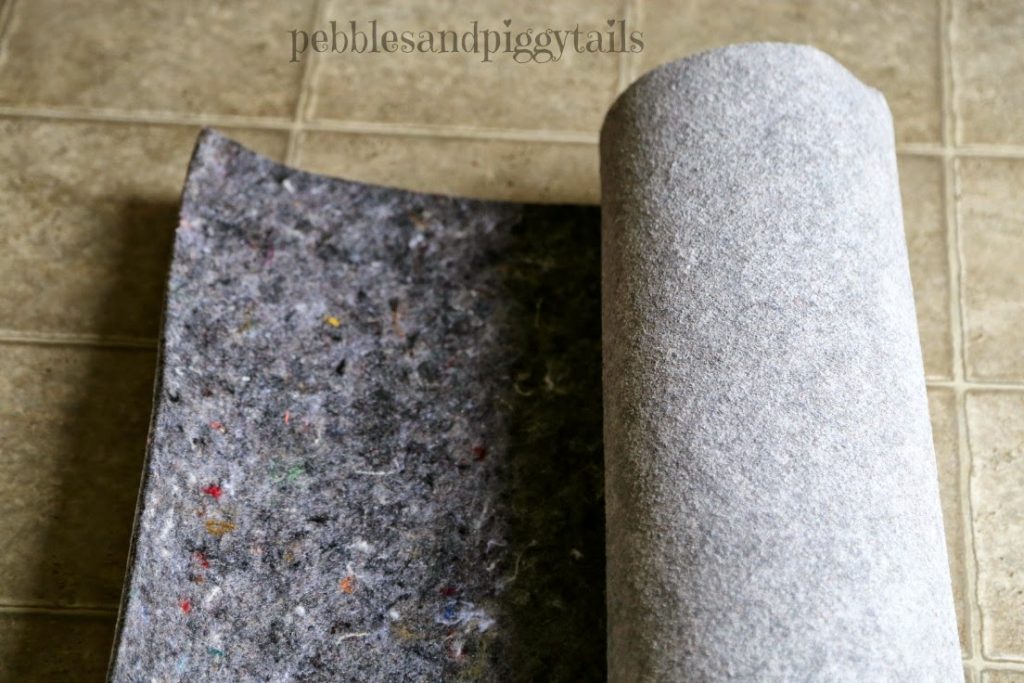 All their rug pads are natural felt and rubber pads made in the USA with American materials. They do not use chemicals, adhesives, or imported materials. They are Heat-Pressed instead.
They have different pads for different floor types. So you can order pads specifically for hardwood floors, laminate, concrete, carpet, and tile. This is the NO-MUV pad for my rug that is on carpet. It has a rough side to help it stay in place (hallelujah!). I so hate it when the rug slips off the rug pad so it is showing and then both are crooked. This two-sided rug pad keeps that from happening.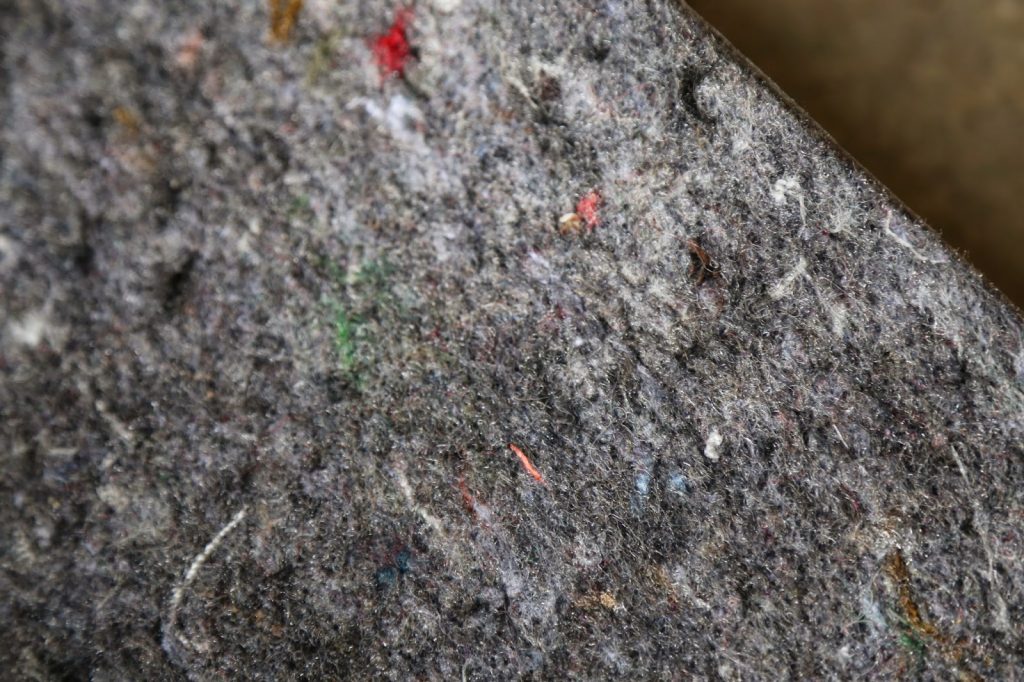 This soft side goes against your rug.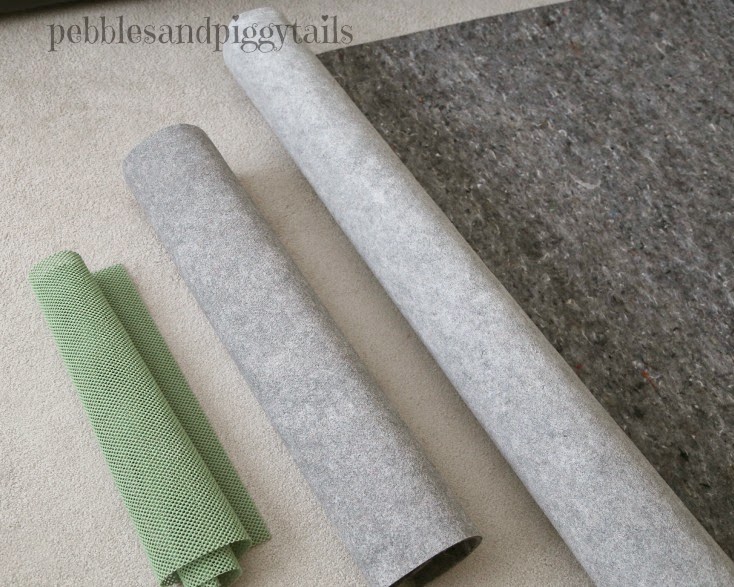 Each rug pad is custom fit for your specific home. You tell them your rug dimensions and they are cut to order. No pre-packaged or stock-cut rug pads. My rug pads fit exactly how I needed them.
Because my rug pads came in a roll, when I first laid it down, I noticed that the ends curled up a bit. I did not want that–because then I would just be tripping all over the house still. But it was a simple fix. I flipped my rug pad over and left it laying flat with the wrong side up for the rest of the day just to get that little curl out. The next morning I flipped it back over and put my rug on. It worked perfectly!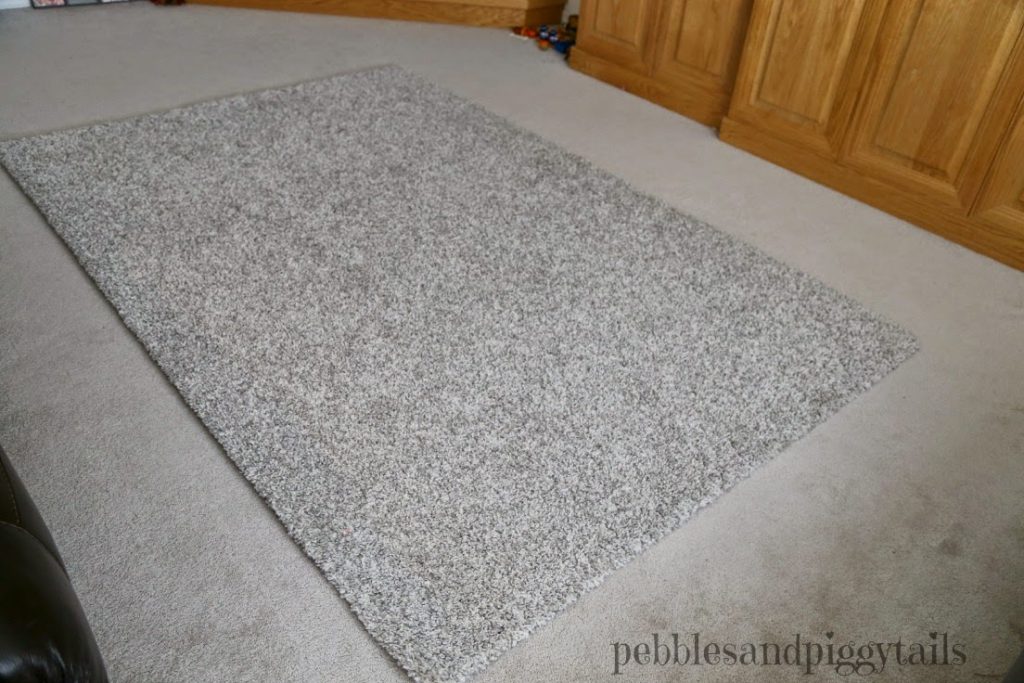 See . . .just perfect. No kinks, no curls, no annoying wrinkles.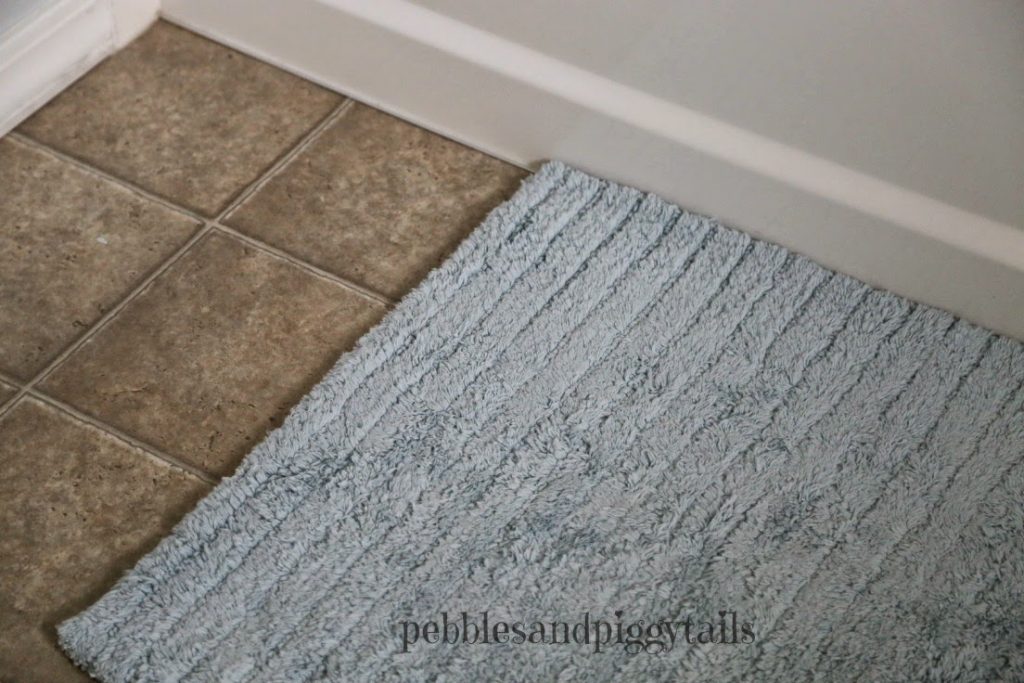 The rug pad for my bathroom worked great as well. My floor in there is laminate and this blue rug does not even have a normal grip on the bottom like most bathroom rugs. Every time we stepped out of the tub with wet feet, it would slip. But not anymore! With our new SUPER HOLD rug pad from Rug Pad Corner it stays in place.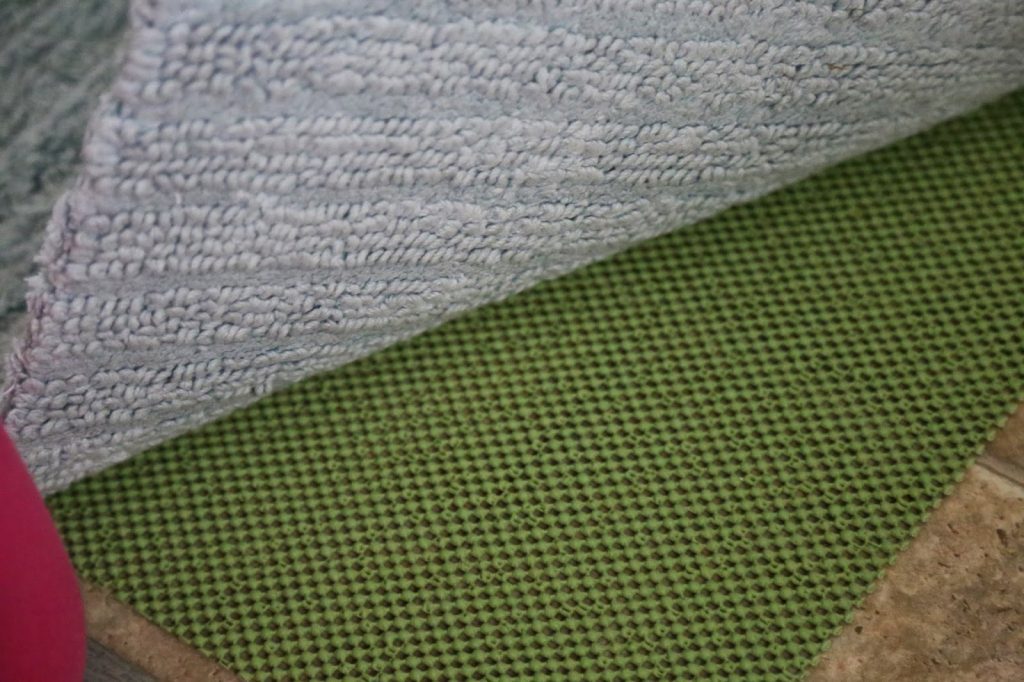 This rug pad is natural rubber–not plastic.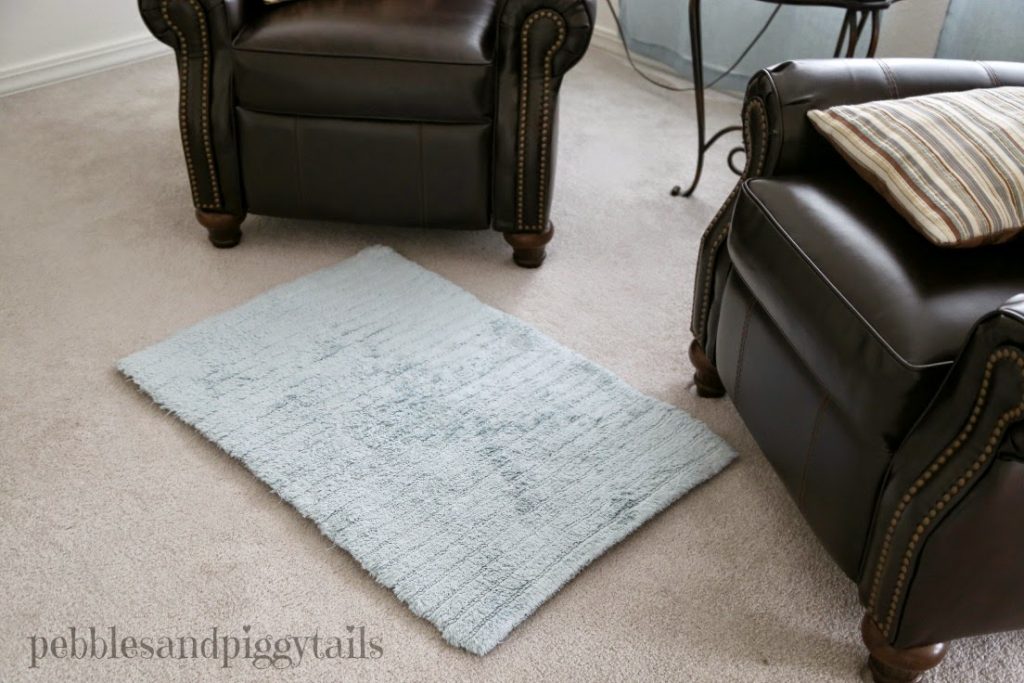 I also got a rug pad for this little annoying rug (the one I kept tripping on in the night!). It works awesome. See how straight and nice? No wrinkles.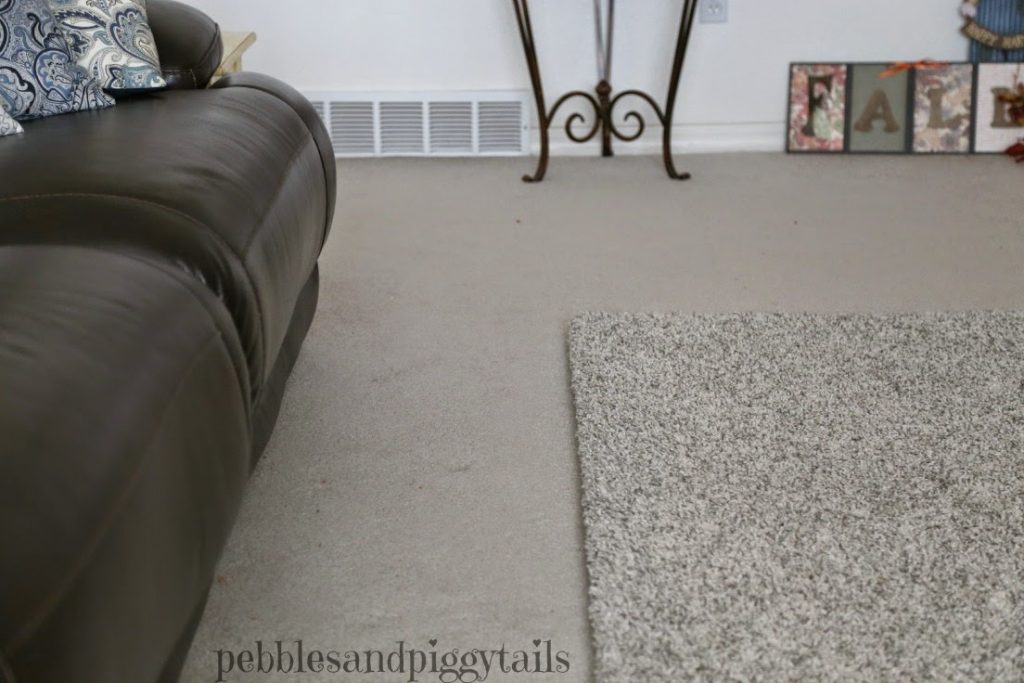 And my main rug stays nice and straight. All. Day. Long. Even while Baby Girl is dancing to music. Even while Little Son is jumping and cheering for a football game. And even while all 3 kidlets are pillow-fighting–this rug is STAYING IN PLACE! Ahhh . . . one little thing in my life is finally working right, and my sanity is restored once again.

*This post is sponsored by RugPadCorner.com. I was compensated for this review and received the product to try in order to facilitate this review. However, all the opinions are thoughts are completely my own. This post may or may not contain affiliate or sponsored links. These links do not cost my readers a single dime to click on, so don't be afraid to check it out because you may like what I have shared.