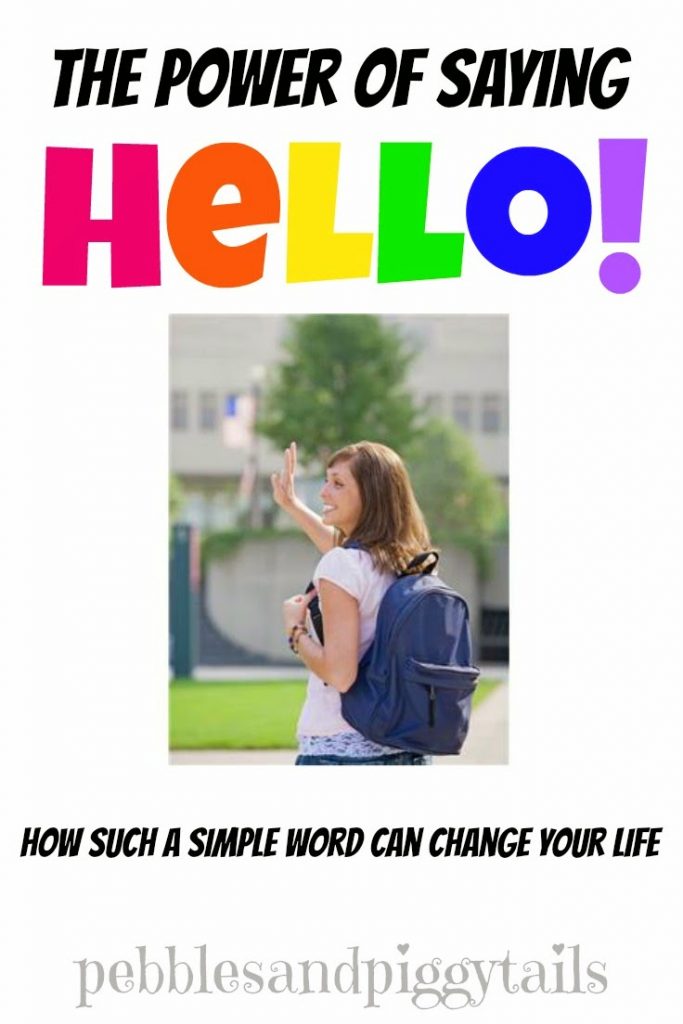 The Power of Saying Hello
How such simple word can change your life . . .
Ten years ago I walked into a church building in Arkansas not knowing a single person and feeling very alone. We had just moved for the 6th time in our 7 years of marriage. My children were very small and My Man was about to start medical school. We had uprooted our little family again and we had a long journey of schooling and loans ahead. I hated being uprooted. I was very unsure of myself that day and I felt very far away from my parents and my childhood home that was now 1,452 miles away.
I sat down to join what is called Relief Society Meeting at our church. I looked at the unfamiliar faces. I wondered what life would be like here in Arkansas. Within a few seconds a woman sat down next to me. She was older, maybe in her fifties, with dark, short, curly hair. She had a beautiful, round face and a friendly smile. In a thick southern accent she said to me, "Hello, I'm Noramae. I don't think I've met you. What's your name?" I cleared my throat and smiled back as I responded with my name and told her we had just moved in. Noramae was open and kind. She told me she was a school bus driver and her husband owned his own business, and that they lived in a little house on the other side of town. And then Noramae pulled a small business card out of her purse and handed it to me. It had her name and her husband's name on it and their phone number. She said, "Here's my number. If you need anything just call me. I've lived here forever and can help you."
As the church meeting started, I tucked that business card away in my little scripture bag, grateful for Noramae's kindness, but in my skeptical loneliness I wondered deep down if she was "just being nice" and thought, I'll probably never call her.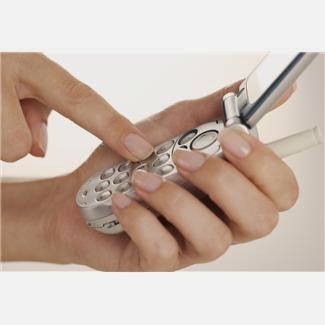 But I was wrong. Remember how 10 years ago we still needed the yellow pages to find information and we often had to ask actual people for directions (not Siri)? Well, that's what I was dealing with in this new city. I had no idea where anything was and finding people, places, and businesses took effort. I did end up calling Noramae. I don't remember exactly why I called, but I do remember thinking it would be a quick conversation and I'd be on my way. It wasn't. Noramae talked and talked. She filled me in on places and people. She told me stories. She asked me questions. She became my friend.
I called her many times after that. We often visited other ladies in our church together. I knew whenever I called or met with her that she was not in a hurry and would make time for me. I knew I was always invited into her home. Whenever I stopped by, I knew she would want me to stay awhile. I learned so many fun things about southern life and southern people during those long conversations with Noramae. She had a heart of gold and a down-to-earth wit that I loved. We did not have much in common. I was from Utah. She was a southern woman through and through. I was a young mom of 3 kids. She had raised 7 children and was a grandma now. I was a college graduate with an English degree. She drove a school bus. But she was my friend anyway.
A year ago in October 2013, Noramae died. She had cancer. I learned about her passing from a text of another friend because by then I had already moved away back to Utah. As I read the text, tears came immediately to my eyes. They were tears of sadness for sure. I missed Noramae. But they were also tears of peace, because I knew I was one of the many people lucky enough to know Noramae.
I still have Noramae's little business card that she gave me all those years ago. It's tucked inside my scripture bag. I've never thrown it away because it reminds of the power of saying hello. It reminds how far a kind word can go. It reminds me to get out of my comfort zone, help another person, smile, or make a new friend. It reminds me that goodness can overpower sadness, selfishness, and all that is ugly and hard in this world. It reminds me that sometimes all it takes is a simple "hello".
Here's how you can bring goodness to another person today:



1. Just say HELLO. Find someone who needs a friend or someone you haven't met and just greet them kindly. You don't have to become BFFs, but you can be kind.



2. Smile. A smile goes a long way too. If you don't feel like talking, you can always just smile, or you can add that smile to your kind greeting.
3. Follow-up that smile with friendship. Just like Noramae did, if you want to make a new friend, offer some kindness or service. Get to know them. Don't be pushy or annoying. Just be nice. You never know what kind of friendship will begin.
How has a simple "hello" changed your life?