First of all, let me just tell you this is not a sponsored post or anything. It's not a paid review. I just found this pantry shelf-stable whipping cream at Trader Joe's this week and I really wanted to try it out and show my readers. Whipping cream you store in your pantry?! Crazy right? I love whipping cream to top pies and use in recipes, but sometimes I just forget to get some. We don't use Cool Whip either, so that option is out. I always wish I had some whipping cream on hand. So when I found this shelf stable whipping cream I knew I had to try it.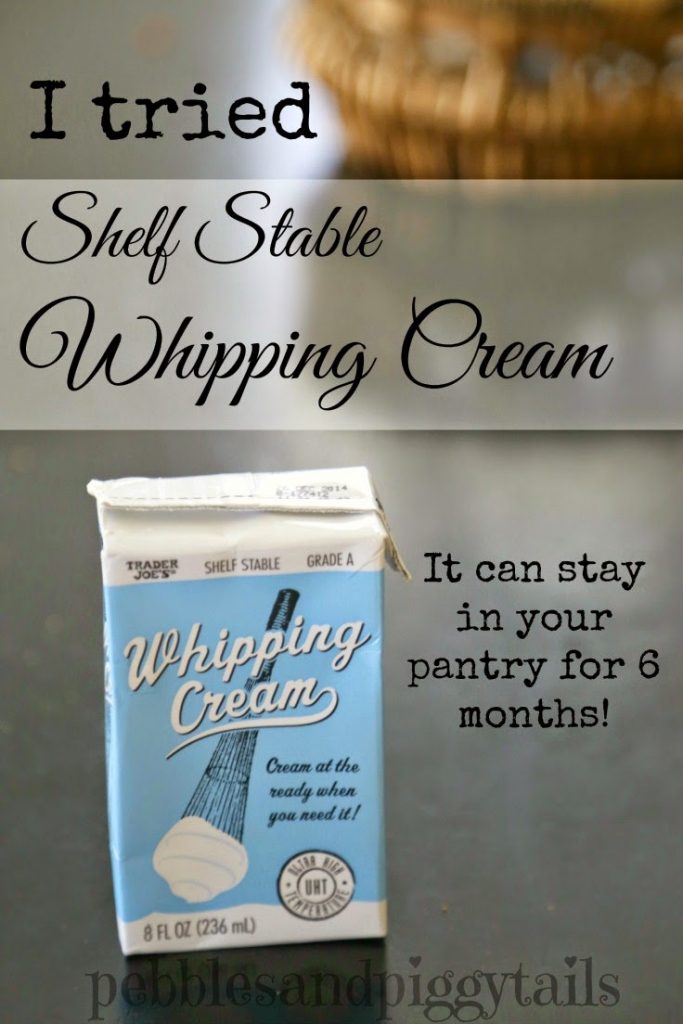 Here's the instructions on the back. You store it at room temperature. And put it in the fridge 6 hours BEFORE you want to use it. So you do gotta think ahead a little.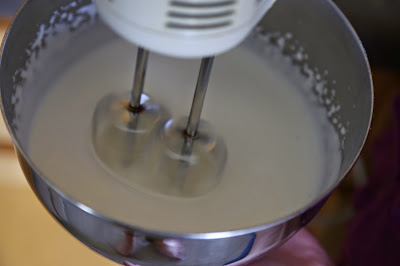 Whip as usual.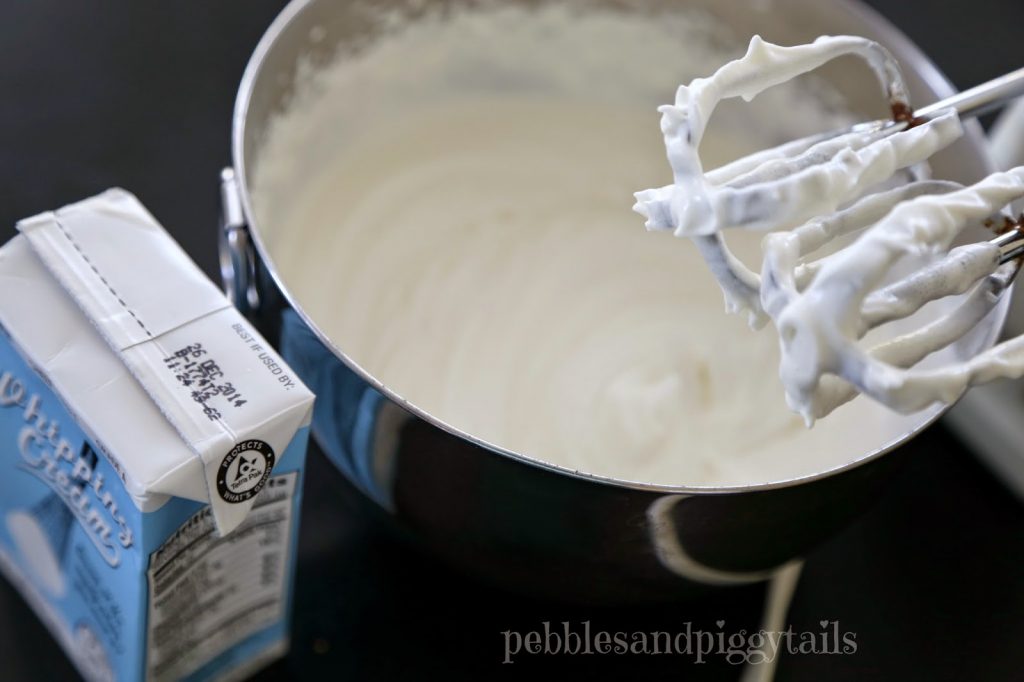 It starts to peak like normal whip cream. It did seem to take a little longer than usual . . . not sure if I was just impatient or if it really does take longer. Look at the date though–I made this in August of 2014, so it's got a few months still if you leave it unopened.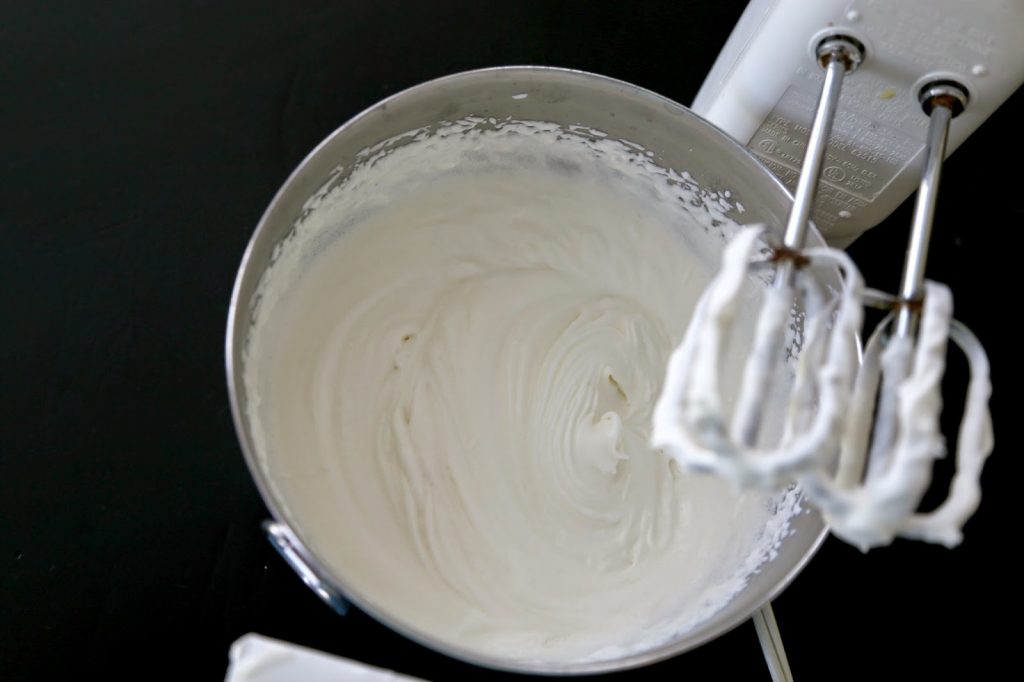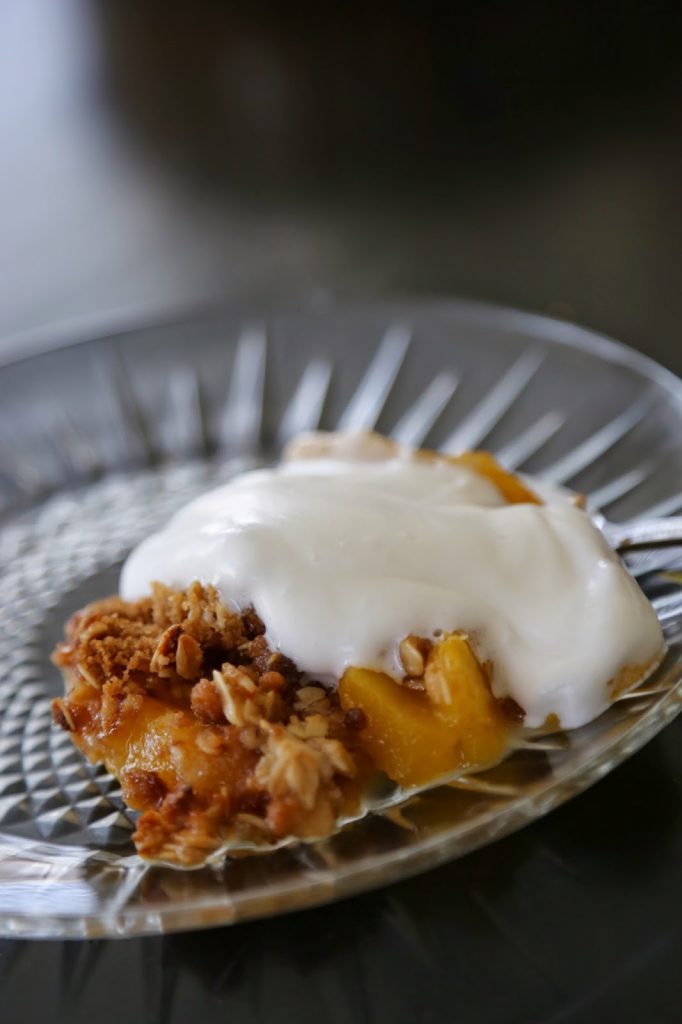 I probably should have kept whipping it to get stiffer peaks, but it really did take longer.
The taste was pretty good. It's not EXACTLY like fresh whip cream, but its oh so very similar. Even My Man liked it (and he really LOVES fresh whip cream and has high taste standards). We could tell it was a tiny bit different, but it's great to have in a pinch. Plus, it makes for a fun food storage item (just remember to use it before the date!).
Anyway, I'll probably stock up on a couple from Trader Joe's during the holiday season just to have on hand during those busy times. But if I can use fresh cream, I will.
Has anyone out there tried this? What did you think? Is there any other place to buy this kind of shelf-stable cream?