Do you have a game player in your family? Are you a chocolate lover? Need a fun gift for the upcoming holidays? I have the perfect solution for you. Gamesformotion has created a CHOCOLATE version of some of America's favorite classic board games. My Man and I love to play games. We have passed that love on to our kidlets and have been playing games with them since they were very young. We got to try out Monopoly: The Chocolate Edition courtesy of Gamesformotion. Here's what it's like: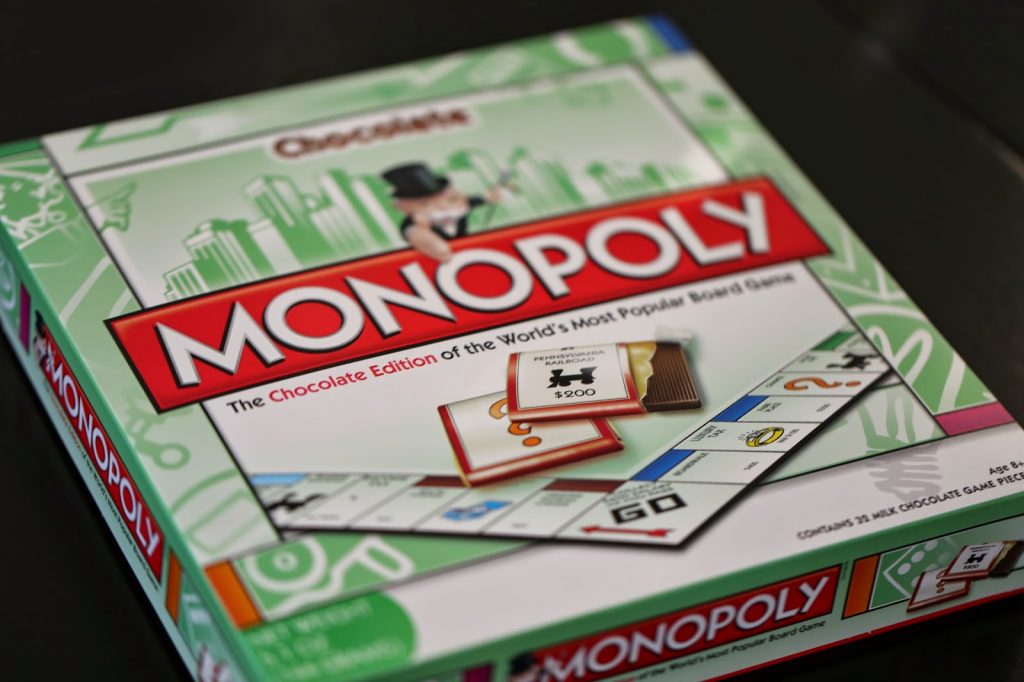 First of all Gamesformotion has created Chocolate versions of tons of great games like: Monopoly, Battleship,
Trivial Pursuit™, Scrabble®, Candy Land, Clue, Twister, Battleship, Mr. Potato
Head, and Guess Who. All
games will be available for purchase beginning November 2014 at mass retail
stores such as Target, CVS, at select SuperValu store locations, Kmart,
Amazon.com, Meijer and Fred Meyer, Bed Bath & Beyond and select smaller
distributors with retail prices starting at only $9.99. Select board game pieces and parts are made from the
finest Belgian milk chocolate, and all games come in handy 212 x 212 x 36 mm
boxes.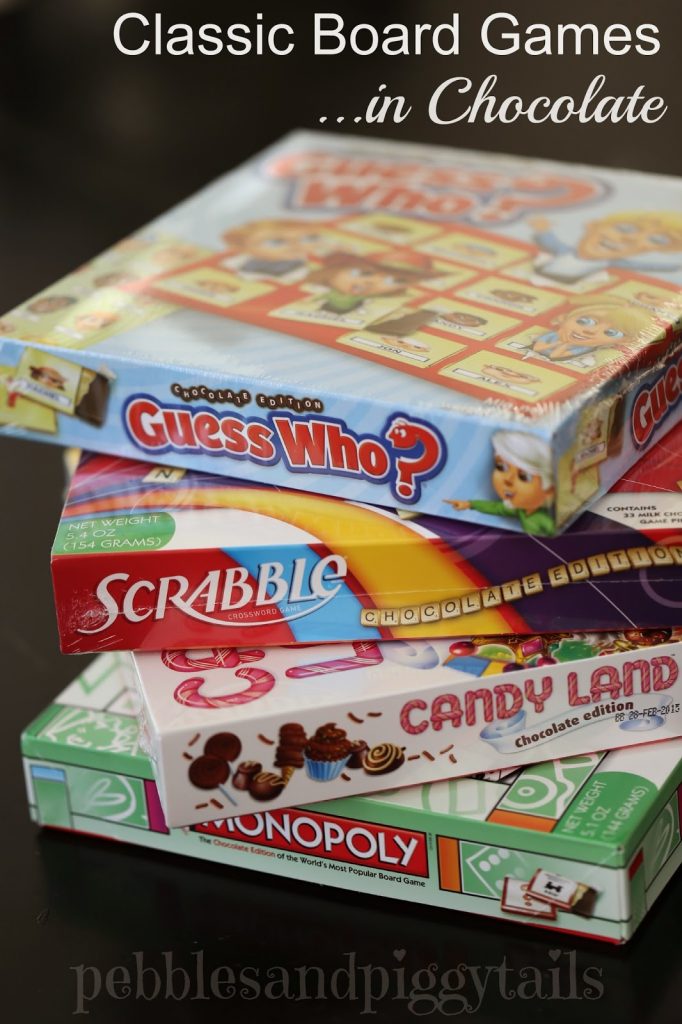 We gave the Chocolate Monopoly game to Little Son because he LOVES Monopoly (and chocolate). He once told me that when he grew up, moved out of the house, and got married he didn't want anything from us. No money, no old furniture. He only wanted one thing–our Monopoly game. Seriously! He loves it (so I hope his future wife does too!).
So we played Monopoly together one night. It's like dessert and game night rolled into one. The rules to play the game are slightly altered so that you can win chocolate. One difference in this Monopoly game is that it has a spinner.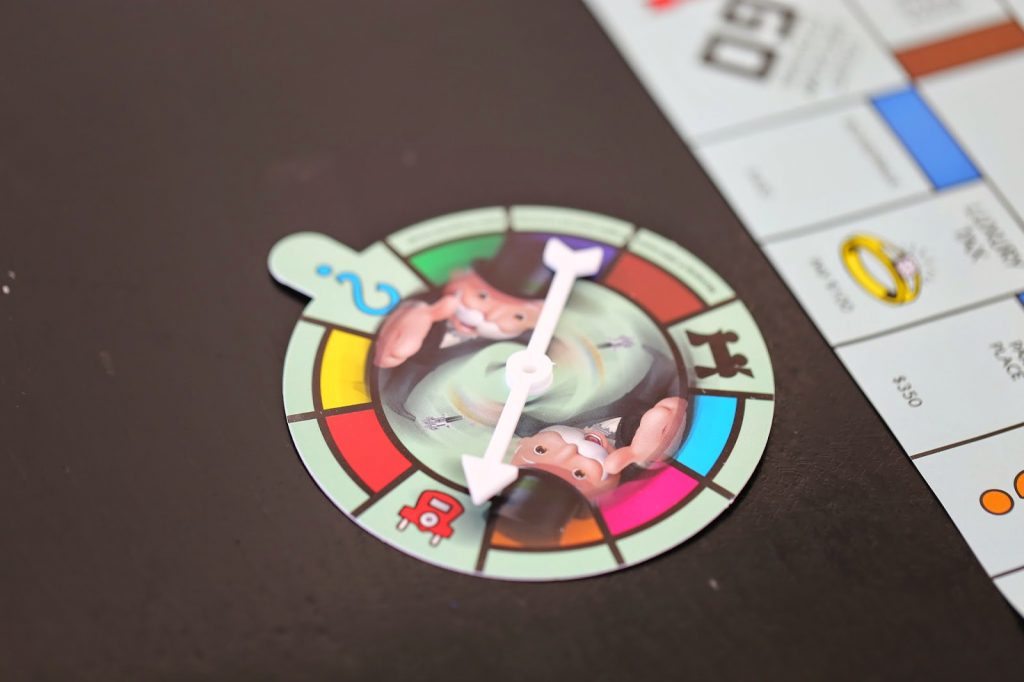 You spin and place the chocolate properties on the board. As the game continues, players will start to win those properties based on what they spin. The one with the most chocolate at the end WINS. And what a delicious win it is.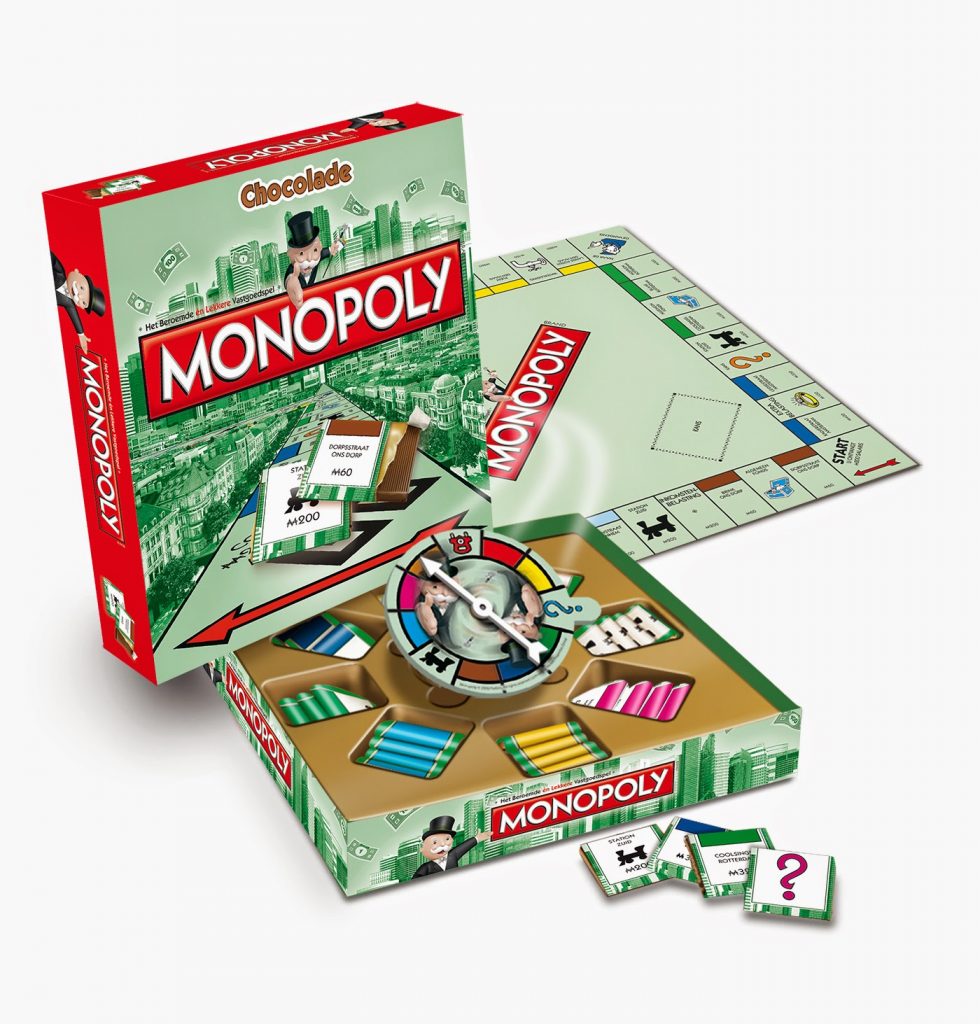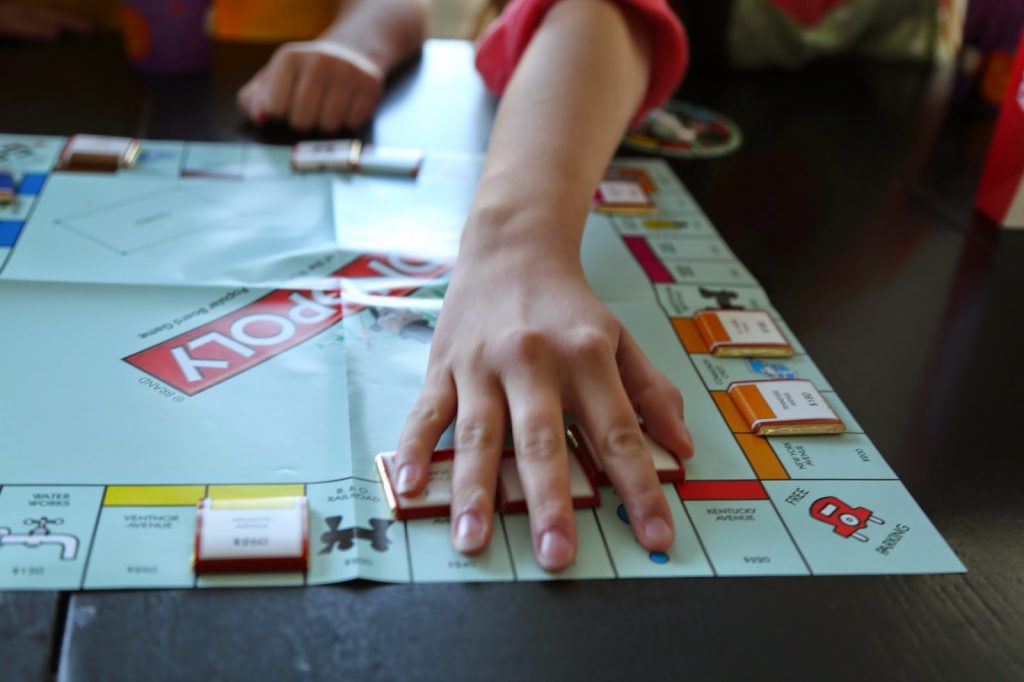 Even the youngest child can play and we had fun scooping up our chocolate winnings.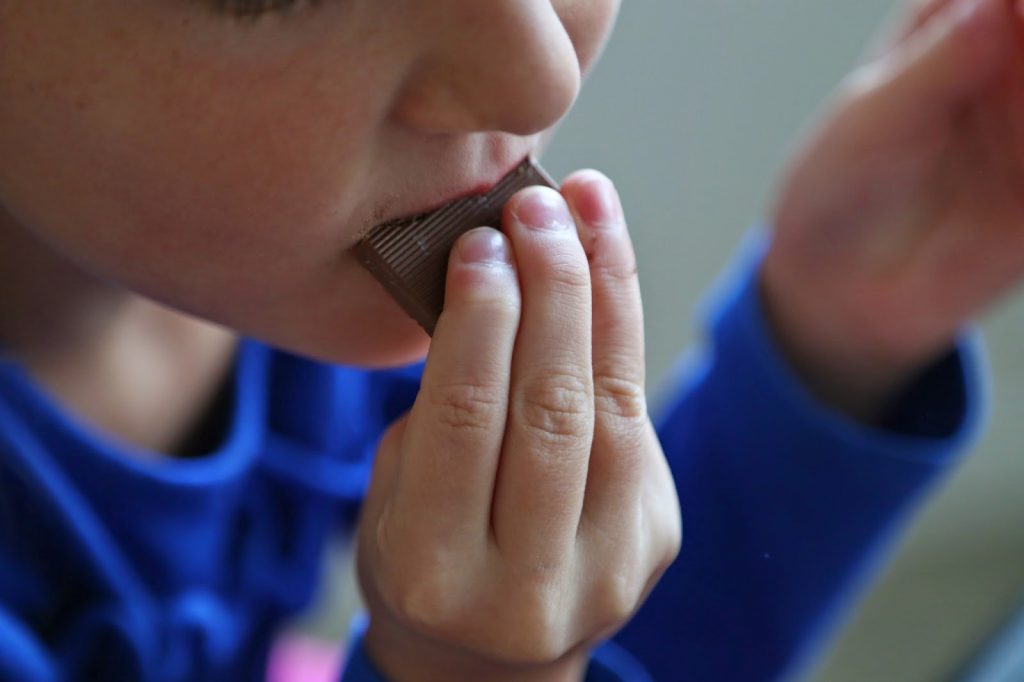 And the chocolate is yummy. It's made with cocoa butter and is fine Belgian milk chocolate.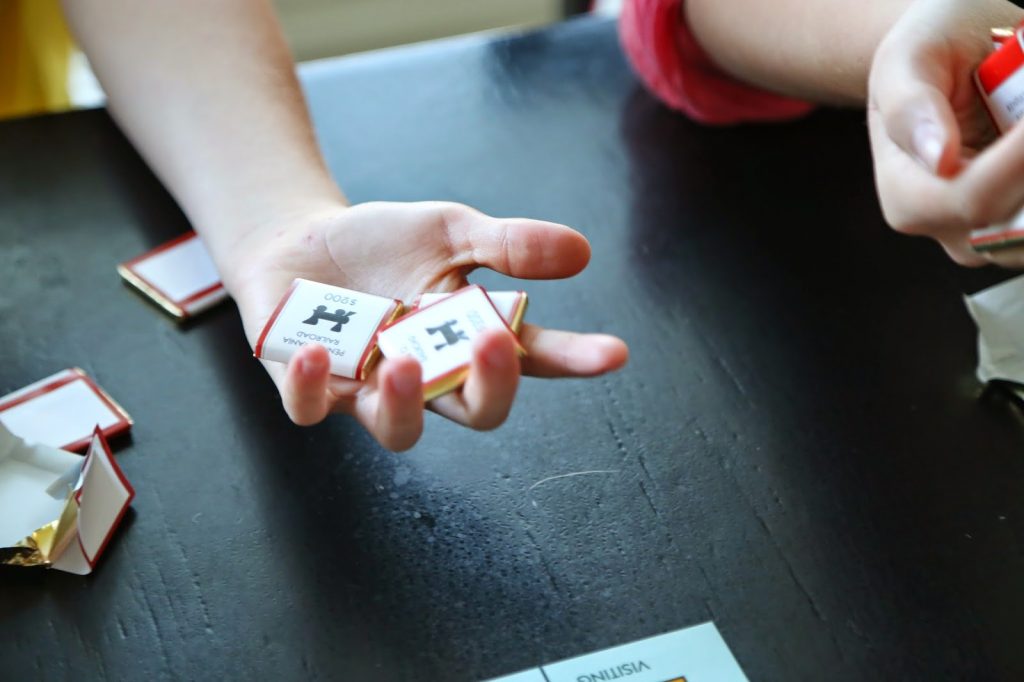 It actually turned out the the kidlets won the most chocolate and My Man and I lost. When it was over, Little Son decided to keep the gameboard as a poster for his bedroom–remember it's his very favorite game. A great gift for collectors and game fanatics for sure.
A fun, easy game to play. It's dessert and game-time in one.

About Gamesformotion
Gamesformotion is a Netherlands based company that creates
tailor-made games for any purpose, from advertising to education. Besides
developing their own selection of games, the company also produces popular,
well-known branded games as well. The company's range of entertainment also
features unique chocolate editions of the world's more favorite games such as
Monopoly, Trivial Pursuit™, Twister Scrabble®, Pictionary, Clue, Twister,
Battleship, Mr. Potato Head, and Memory.
Disclosure: Gamesformotion provided me this product to review and let you know my thoughts about it. Opinions are 100% my own and not influenced by monetary compensation. I did receive a sample product to try in exchange for this review post.