Have you ever left your elementary-aged child home alone? I'm not talking about Kevin from that movie who was accidentally left home alone. I'm talking about a child that's not quite old enough to babysit (or well, we sometimes think they are old enough) and we leave them home alone after school while we work or we run errands.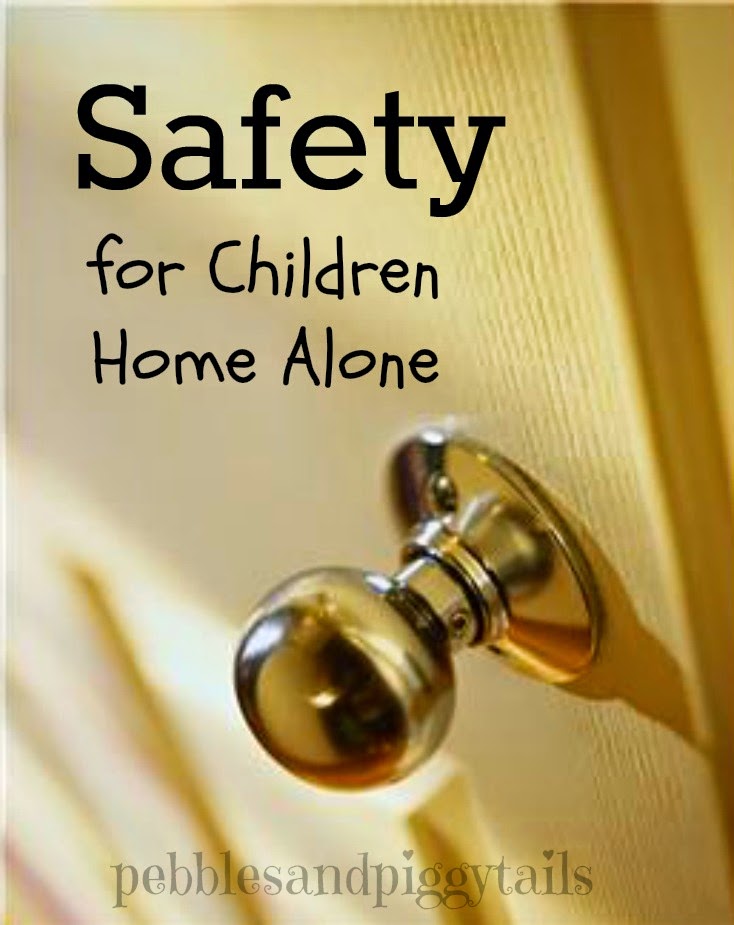 Yes, I know many of us have done it. So today we are gonna talk about safety. I just want to remind us parents to talk to our kids about being safe when they are alone. Plus, below there's a printable checklist and brochure to help you talk with your child from Protect America.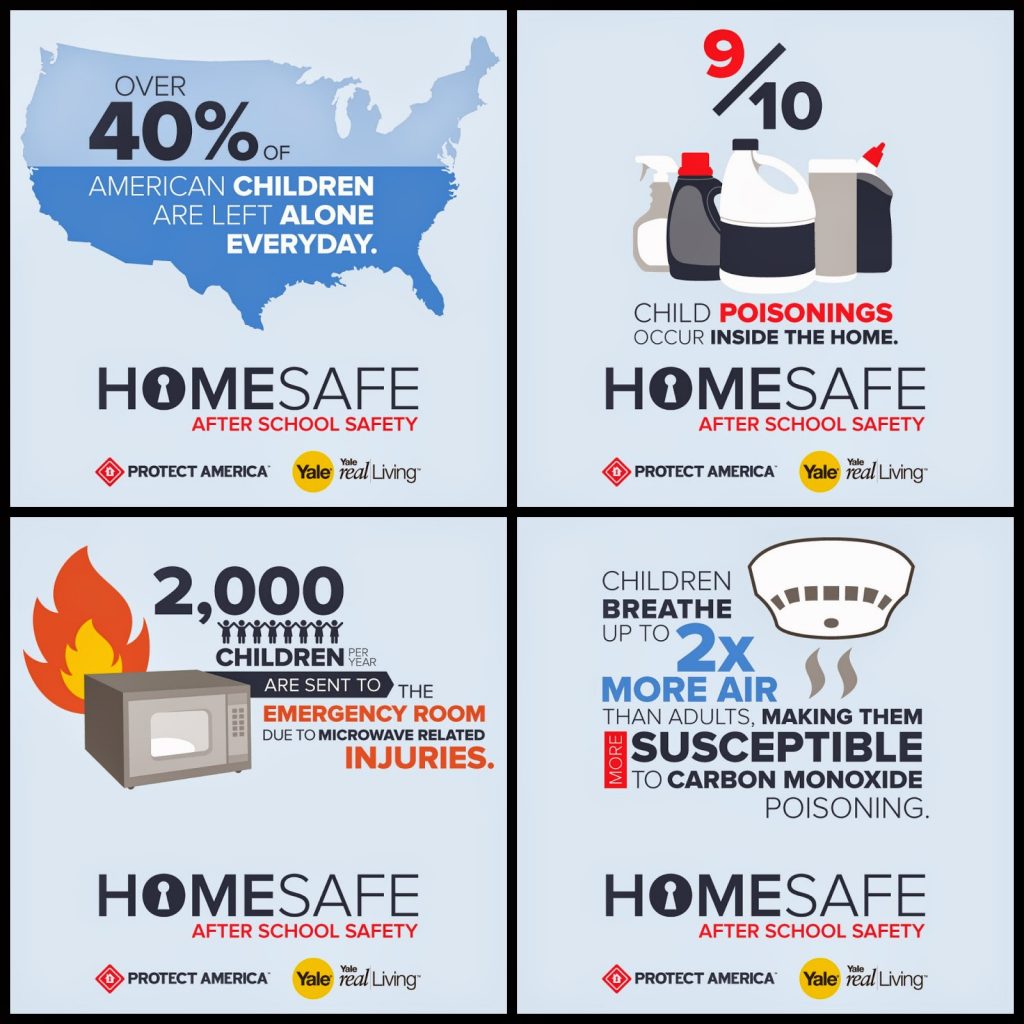 I hate these scary reminders, but we gotta have them so we remember to talk about safety.
Even if we think our kids are old enough to handle being alone or even if we feel like we've already told them a million times what NOT to do, it never hurts to remind them or talk a little more about this stuff. Check out this FACT SHEET for info about some dangers we often forget about. Here's some things you can talk to them about: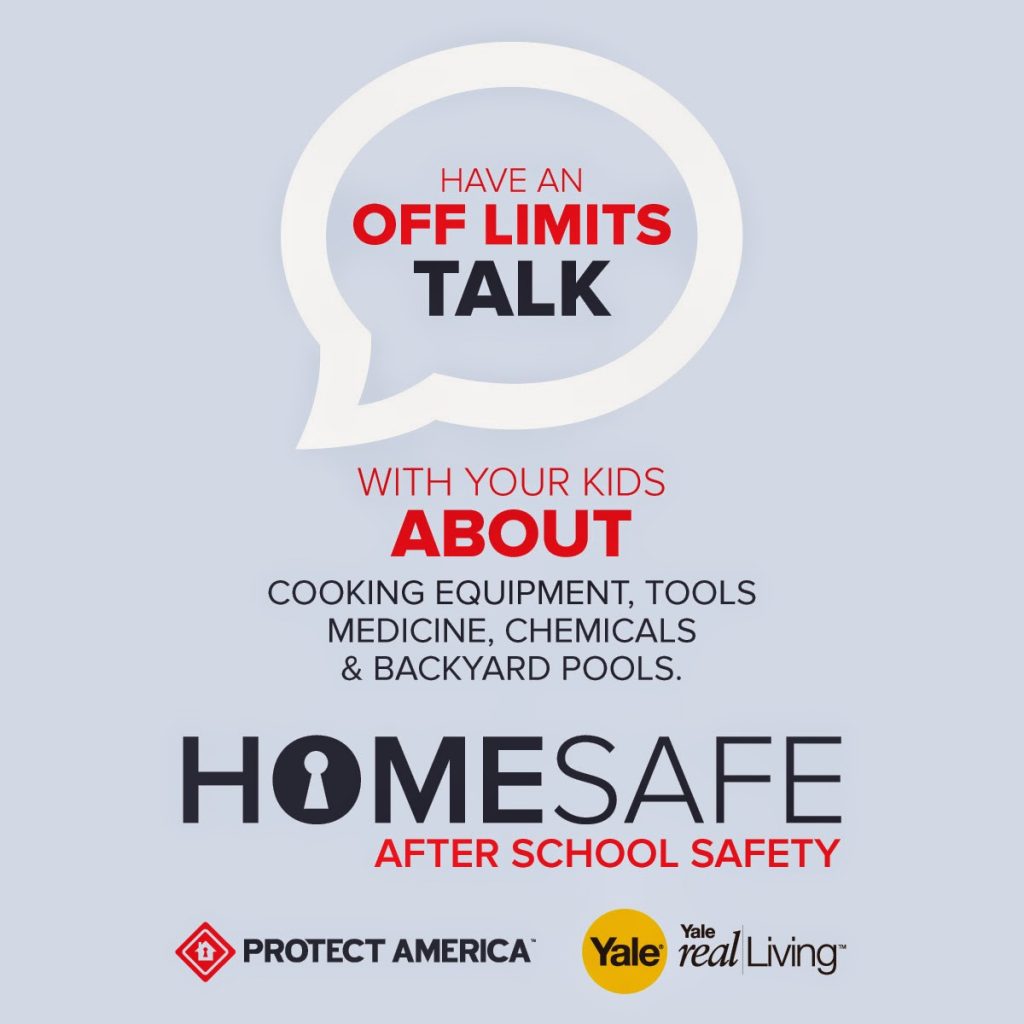 * Have an Off Limits Talk. Certain things are never to be used when mom and dad aren't home. These include knives, matches, stoves, pools, medication, chemicals, tools, etc.
*Don't tell anyone you are alone. They should never tell people they are home alone–this includes on social media. It may be a good idea to tell them to not even answer the door.
*Check your home for safety. Inspect your home to make sure things are in order. Keep poisons and chemicals out of sight and reach. Make sure locks, fire alarms, carbon monoxide detectors are working. USE this PRINTABLE CHECKLIST for some help.
*Update and post emergency info. Make a list of emergency numbers and post it in a prominent place. Is Grandma's cell phone still the same? Double check. USE this PRINTABLE EMERGENCY LIST. Make sure kids know which adults, friends, or neighbors are safe for them to go to if they need help.
So take a few moments and discuss some safety stuff with your kidlets. We like to take an hour or so each week and have a Family Night (or FHE, Family Home Evening) with our children. We learn important things, discuss needs in our family, or just talk about fun stuff. This would be perfect for that kind of thing. Or just chat about it at dinner or while driving in the car. Any talk about it is better than nothing.
Stay safe and make today meaningful.

Thanks to Protect America for providing these great reminders and graphics. I was not paid to write this article nor compensated in any way. I just think this stuff is important and so I'm spreading the word.