Hi! So you are planning a FROZEN Birthday Party, right?  And you just checked out my super simple, and realistic Frozen Party ideas–including food, cupcakes, decor, and party favors (no ice sculptures!).  So now you need some super simple and realistic Frozen party GAMES, right?  Well, here are some of the best!
We came up with the easy snowball toss to play.  Sweet Teen helped me prep this game.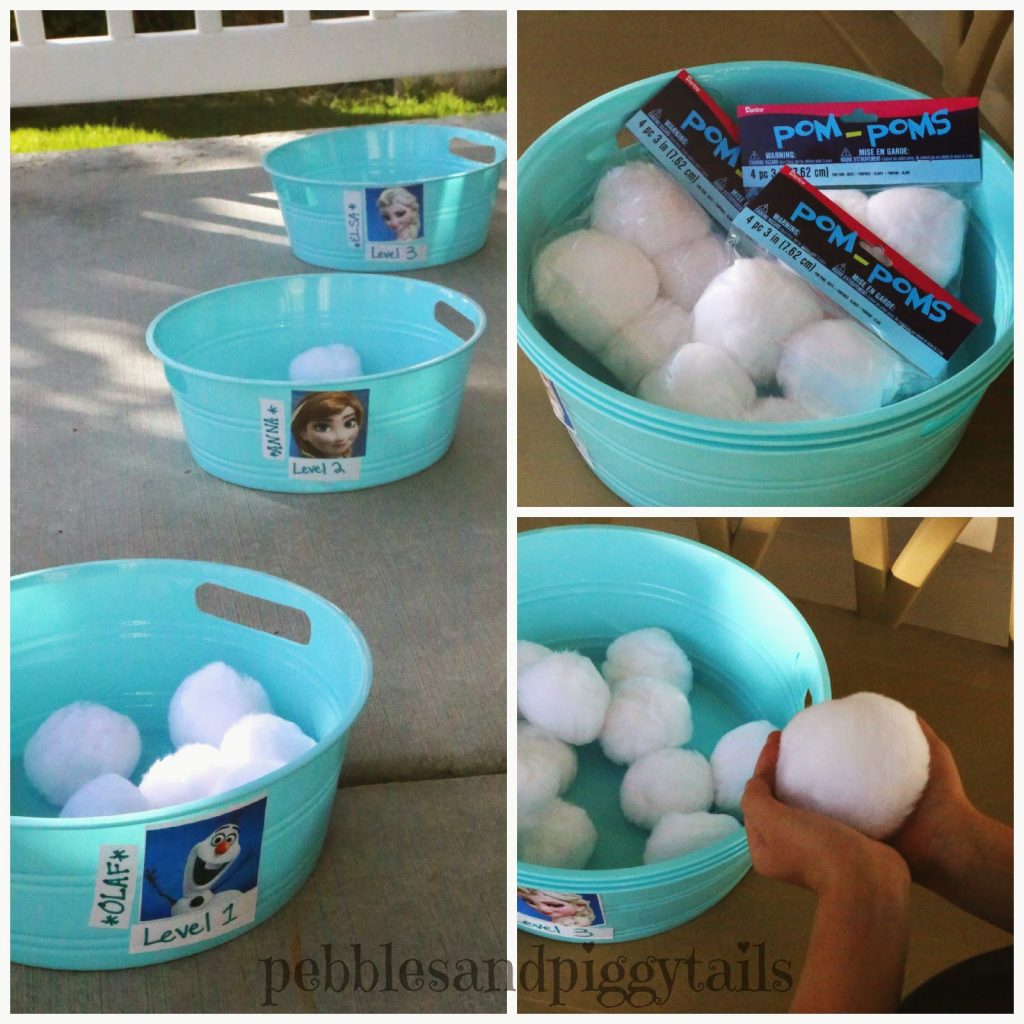 Snowball Toss:  We used 3 plastic buckets from Dollar Tree (but you can use bowls or any container you have at home), and large white Pom Poms we found at Jo Anns Craft store.  We used our 40% of coupon too. Sweet Teen made 3 different levels using the leftover Frozen printables.  Then at the party we distanced them apart and let the girls throw them.  You can give prizes for different levels if you want.  We also had a "snowball fight" with these puff balls.  They loved it!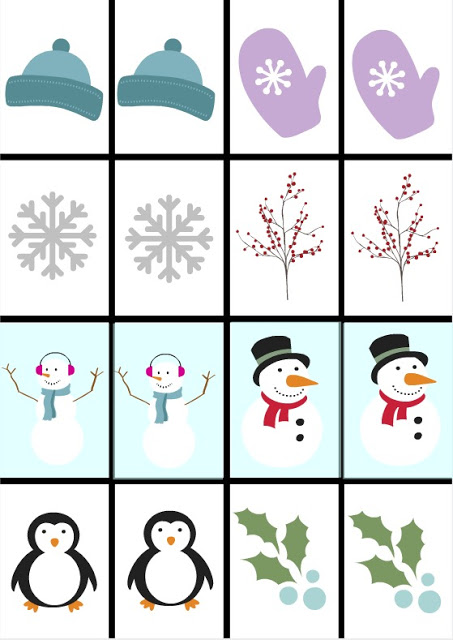 Free Printable Frozen Winter Memory Game: is another simple game to play.  These memory cards are printable.  To get this printable and access to ALL MY FREE PRINTABLES, simply click below and enter your email address.  You will gain exclusive access to my Free Printables page and can go back anytime for all the free goodness!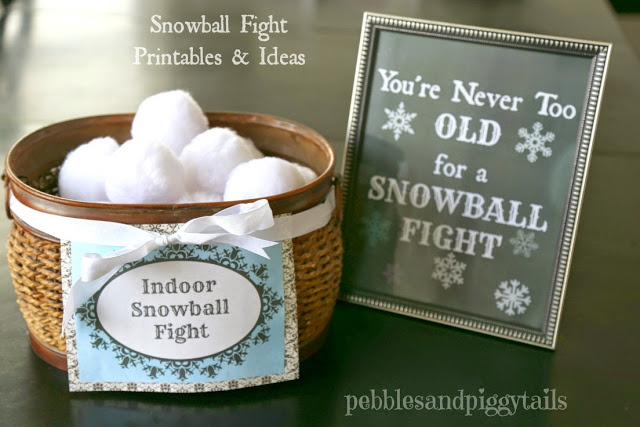 Indoor Snowball Fight:  And some other fun Snowball fight ideas plus FREE printables!  This is a fun way to keep the snowball fight going all winter long.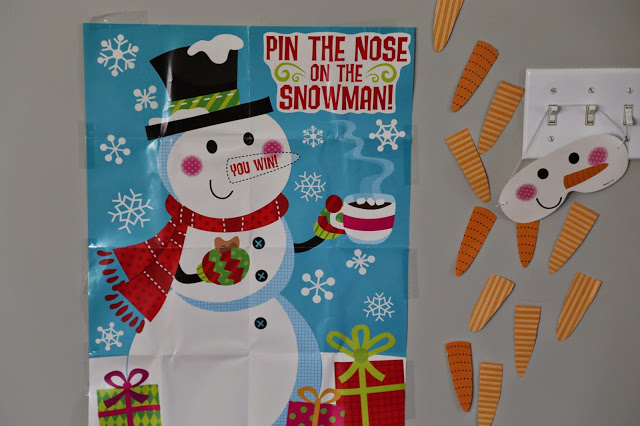 Pin the Nose on Olaf:  I used an old game I had from Christmas (I originally got it at Wal-Mart.  But you could easily draw a snowman on a poster board and cut out carrots from construction paper.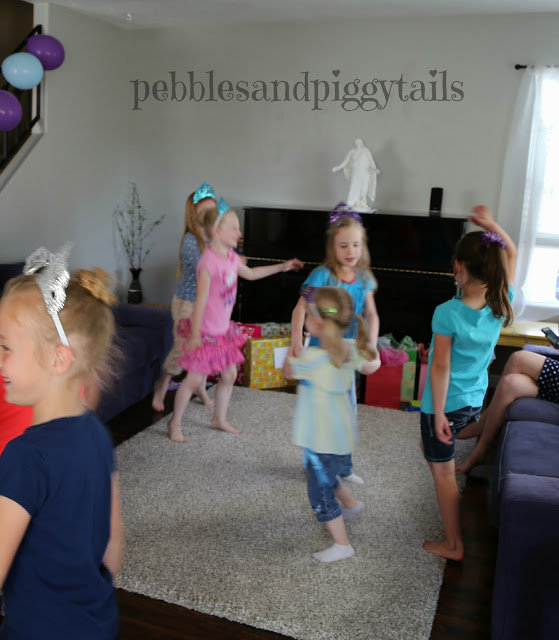 Freeze Dance:  This was a favorite.  We turned up the Frozen tunes and just let the girls dance away.  Every few minutes or so we would pause the music and the girls would have to FREEZE in whatever position they were in.  Easy, free, fun.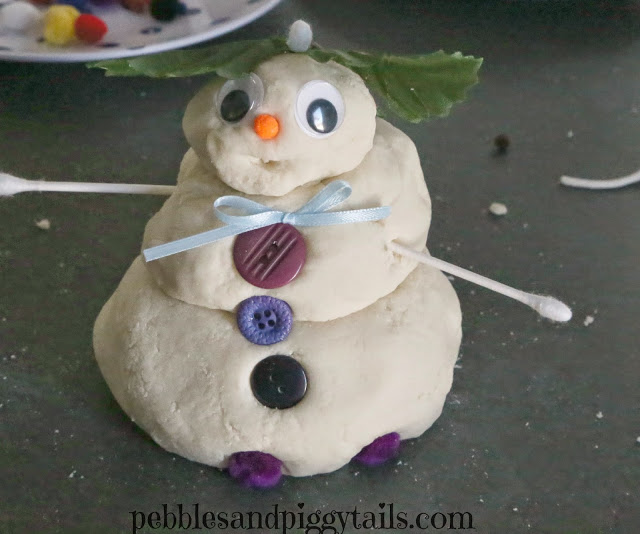 Salt Dough Snowmen:  Another game we had planned on but didn't get to was letting the girls make Olaf or any snowman out of salt dough.  Using buttons and ribbons to decorate.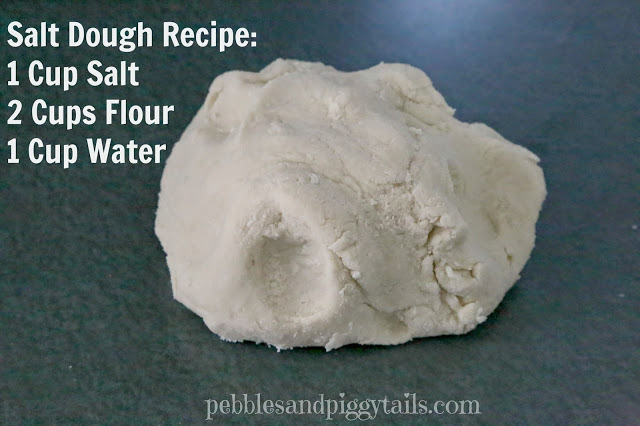 This is my easy, cheap salt dough recipe.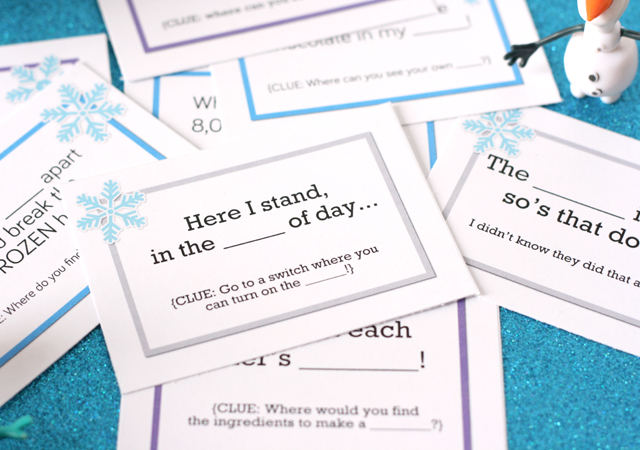 Scavenger Hunt:
 We also did a fun scavenger hunt around the house.  I don't have pictures but I used the idea and printables from Bombshell Bling.  Here's the link: 
Frozen Scavenger Hunt (Printables)
  from Bombshell Bling.  It's a fun game because you find things that have to do with words from the songs from 
Frozen
. Example:  Clue says, "Love is an open _____!" (answer is DOOR–find a door for the next clue).  At the end of the hunt they found a prize of popsicles.
For MORE FROZEN PARTY IDEAS visit the Previous Page!

I hope this helps you plan an easy, but still fun, party for your kidlets!
Have any of you thrown a Frozen party?  What are some of your ideas?