Well, I'm still in the trenches of moving. It's a pain just to find the soap to wash our hands and a towel to dry them with. I can't figure out the light switches in our new house. And I'm trying to organize–which is not always my forte. But all in all, I'm feeling positive. This move has been a good one and eventually, I'll remember where everything is. Oh, and I LOVE our new home.
Until then, here's some pictures I took this spring. The beauty of spring makes me happy. Enjoy. Make it a meaningful day!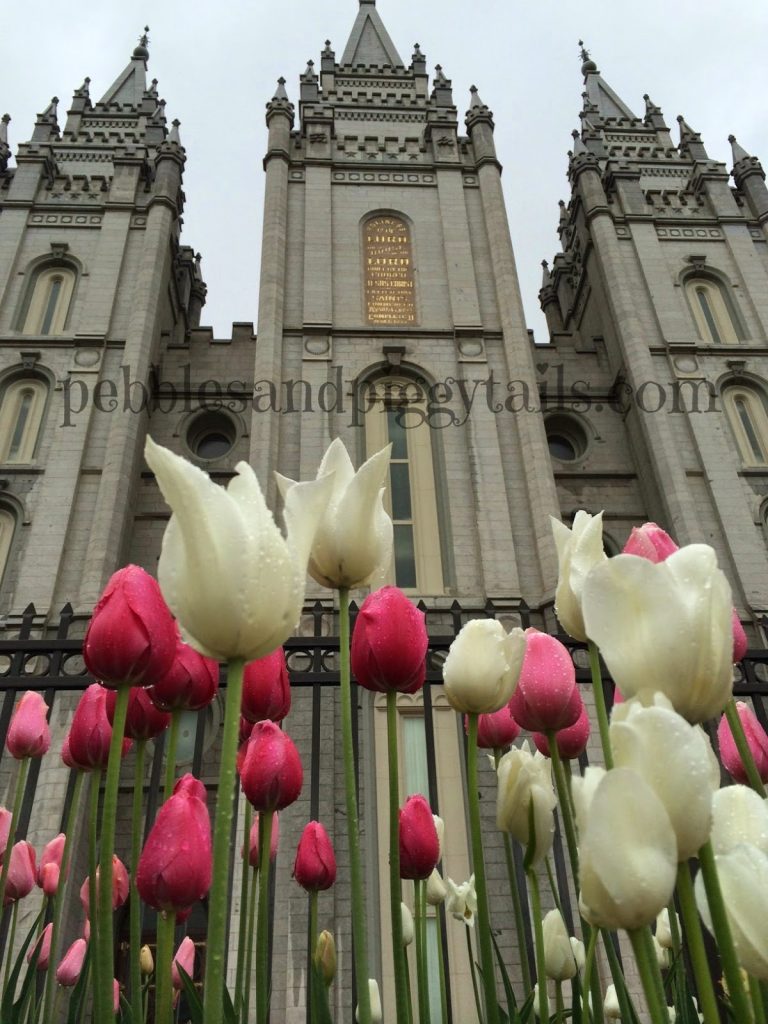 I took this on a rainy day at
Temple Square
in SLC. Even in the rain, that place is still beautiful!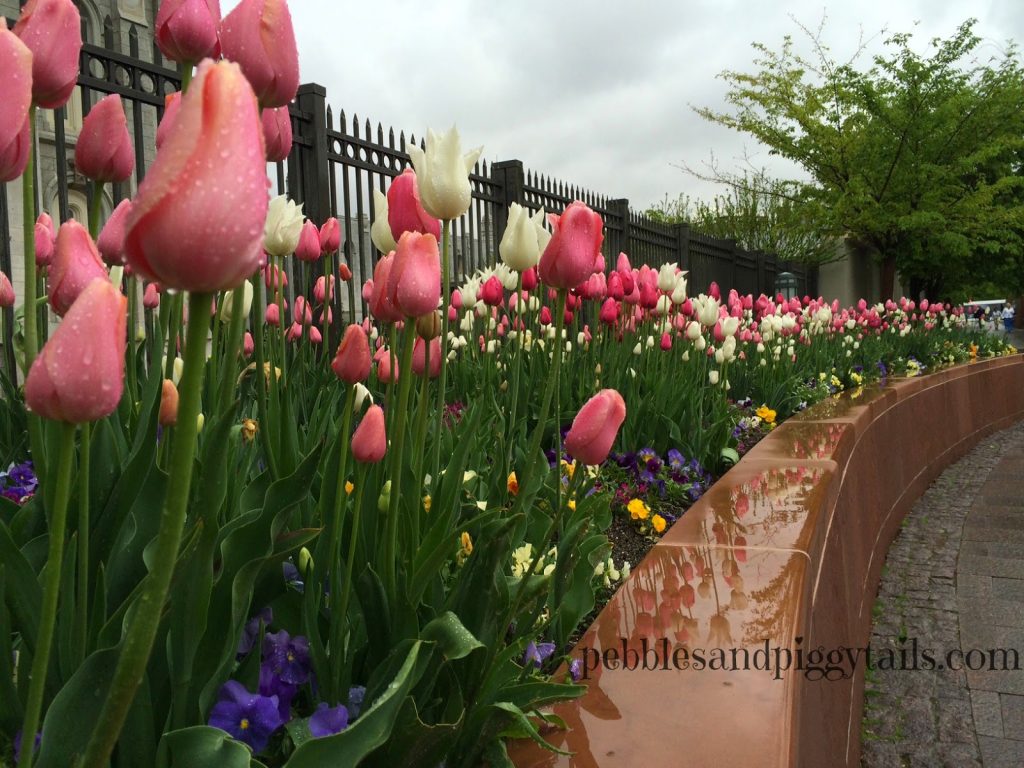 It just doesn't get better than this. Rows and rows of tulips.