Food Allergies and Birthday Parties – Part 1.
I'm still packing and moving, so today I have an awesome post for you from Paul Antico, founder of
AllergyEats.com
all about how to host a birthday party with a child or guest that has food allergies. Paul is an expert on dealing with kids and food allergies. I am very allergic to shellfish, so this hits close to home. Next week, we'll have Part 2 of this series with tips on what to do if your food-allergic child is attending a birthday party.
Food Allergies at a Birthday Party:
Advice from a Food Allergy Parent & Advocate
by Paul Antico
As the parent of five children – three of whom have food allergies – we host (and attend) our fair share of birthday parties. While my wife and I are very comfortable accommodating food-allergic guests, we understand that many other parents are unfamiliar with food allergies and may feel intimidated about hosting a child with this condition. Likewise, parents of food-allergic children are often anxious about sending their kids to birthday parties where food abounds, worrying that their child may accidentally ingest a food allergen and have a potentially serious reaction.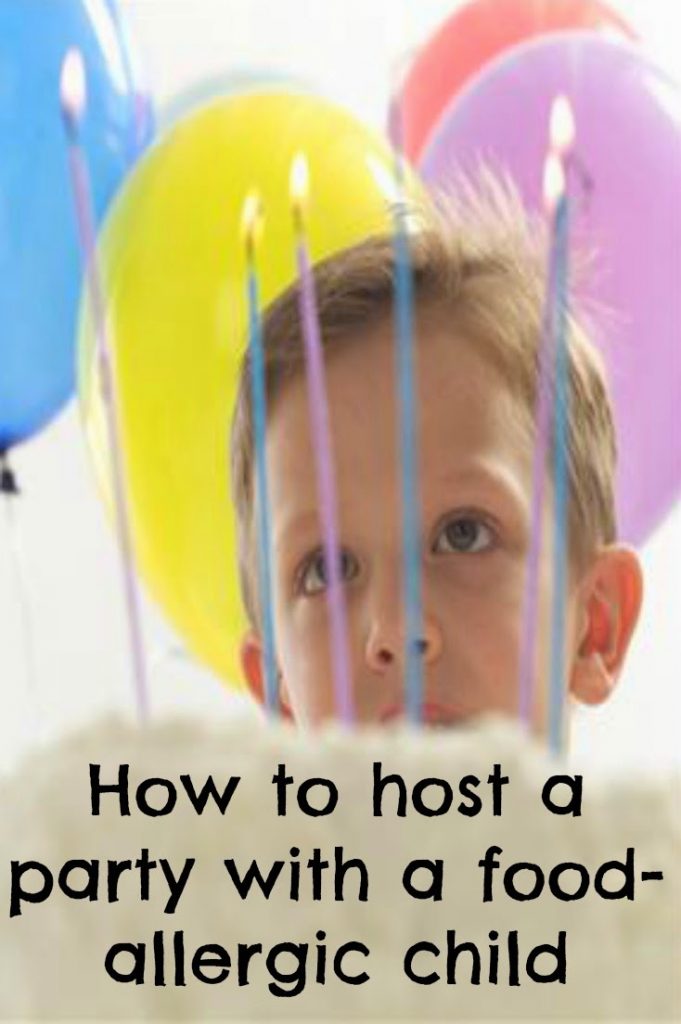 While it can be frightening for parents on both sides of this equation, food-allergic children shouldn't miss out on the fun of attending birthday parties and play dates. With proper communication, education and preparation, parents can feel confident that food-allergic children can be included and have a great (safe!) time at these important social events.
According to FARE (Food Allergy Research & Education), one in every 13 children under the age of 18 in the United States has life-threatening food allergies. This means parents nationwide need to be aware of this issue and how to best accommodate food-allergic guests.
Based on my experiences with my family, as well as my work with food allergy organizations and advocacy groups, I offer the following tips for party hosts and attendees:
If you're hosting a birthday party:
Communicate openly. This is the most important step. Consider adding a line to the party invitation asking if any attendees have food allergies. If so, ask the child's parents questions prior to the party – what are your child's food allergies, what does your child need to avoid, how do we recognize signs of an allergic reaction and what should we do in case of emergency. Discuss any planned food and ask if the parents would prefer sending their own safe food with the child. Be sure the child's parents provide you with the child's medicine, such as Benadryl or an Epi-Pen – a simple-to-use, automatic injection device – with clear instructions on how to use it in an emergency, as well as emergency contact information. And invite the child's parents to stay at the party if it would put you more at ease.
Make the activity the focus. The party doesn't need to revolve around food. Be creative with a fun theme, and remember that it doesn't have to be expensive or elaborate! Kids love physical activities, playing dress up or playing miniature golf, just to name a few. The possibilities are endless. A friend held an outdoor "tailgating party" for her daughter's 6th birthday in snowy New Hampshire in January. The guests, who went sledding and built snowmen, loved it because it was fun and unique. Instead of giving out candy-filled goody bags, my friend gave out inexpensive plastic "discs" for sledding. (Small, inexpensive toys and crafts would also be great alternatives to food-filled goody bags.)
Prevent cross-contamination. When serving birthday cake or other food, don't allow a food-allergic child's food to touch someone else's (e.g. don't let the icing from a birthday cupcake touch the "special" cupcake brought by an egg allergic child). And be sure to use clean dishes, cutting boards, pans, utensils and countertops whenever you're preparing meals or snacks for food-allergic guests.
Be cautious with every ingredient. Whether you're serving cake or other snacks, carefully read ingredient labels to be sure foods don't contain a child's allergens. When in doubt, ask the child's parents to look at the ingredient list. Be aware that some allergy triggers have more than one name (e.g., casein and whey are dairy). Realize that trigger foods can show up in unexpected places (such as gluten in barbeque sauce and dairy in hot dogs) so read every label thoroughly. Communicate with the child's parents to ensure you understand exactly what the child can – and cannot – eat.
Find a venue that can accommodate food allergies. If you're holding the party at an outside venue such as a restaurant (vs. hosting the party at your house), plan ahead. Use a resource like AllergyEats (www.AllergyEats.com), which offers a free website and app, to find allergy-friendly restaurants in your area. Ask the food-allergic child's parents for their input on which restaurants have been more willing and better able to accommodate their child's allergies in the past. Ask the child's parents if it makes sense for them to call (or visit) the venue and speak with the manager in advance to see if (and how) they can accommodate the food-allergic child.
Don't panic! Take the child's food allergies seriously, communicate well with the child's parents, prepare accordingly and understand what to do in case of emergency, but don't panic. With proper preparation, the food allergic child will be fine in your care.
FOR INFO ON WHAT TO DO IF YOUR CHILD IS A GUEST AT A PARTY: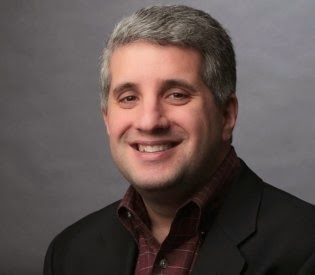 Paul Antico is the CEO and Founder of AllergyEats, the leading guide to finding allergy-friendly restaurants. He is the father of five children – three of whom have food allergies. As a passionate food allergy advocate, he serves on the Board of Directors for the Asthma and Allergy Foundation of America (AAFA), both nationally and for the New England chapter, and the National Peanut Board Food Allergy Education Advisory Council.