An easy gift for kids to make for mom!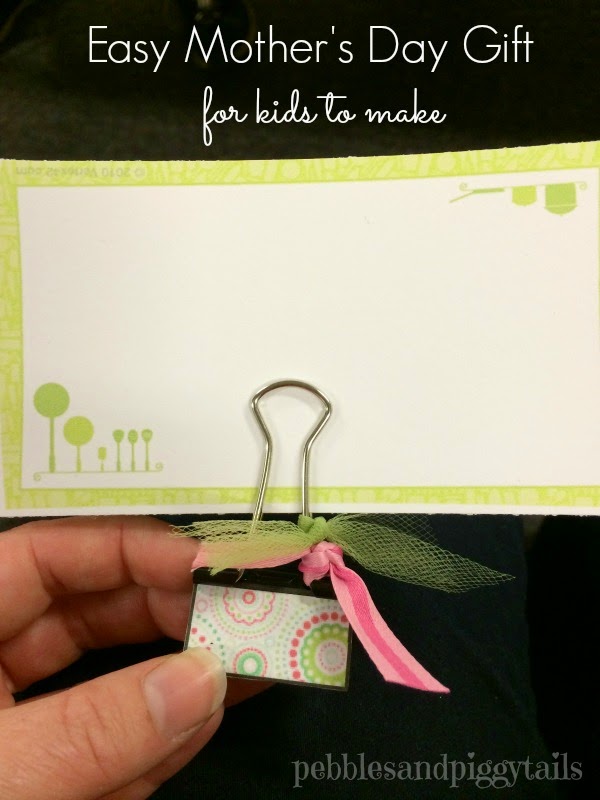 Time for a craft for kids, just in time for Mother's Day! We made these Binder Clip Recipe Card Holders at Cub Scouts this week. The Cub Scouts are going to give them to their mom's for Mother's Day. My friend Heidi, who is a Cub Scout leader with me, came up with this awesome, easy idea. She's a genius!!! It's cheap, simple, and it also passes off Cub Scout Requirements (see below). It would also be great for Girl Scouts, preschool, Primary, or Activity Day Girls.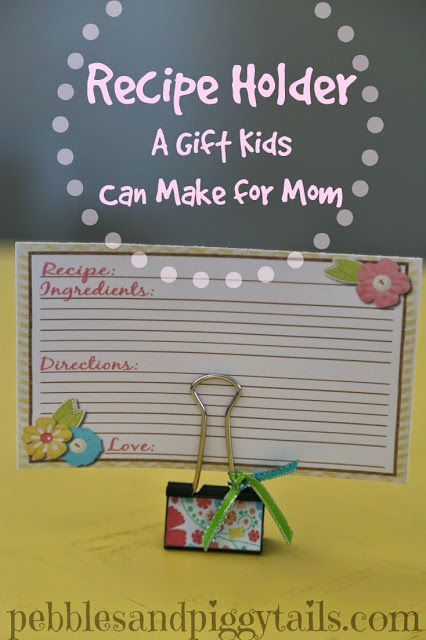 Binder Clip Recipe Holder: It can also hold a note or a photo.
Here's what you'll need:
Binder Clips (we used medium size, but large works well too)
Scraps of rectangular paper (size .65 x 1.25 inches for medium)
Here is a pattern I made for it:
Glue Stick
Recipe cards, note cards, or photos to display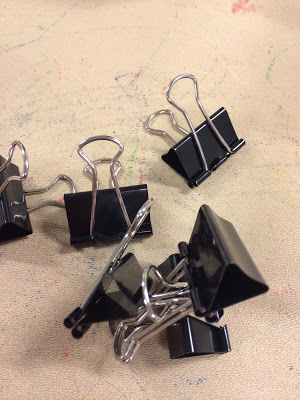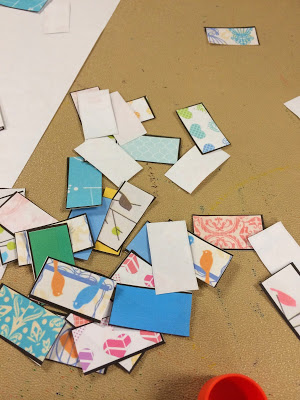 Use this
PATTERN
to help you. You can cut the rectangles out before hand, or have the kids do it depending on your time and their abilities.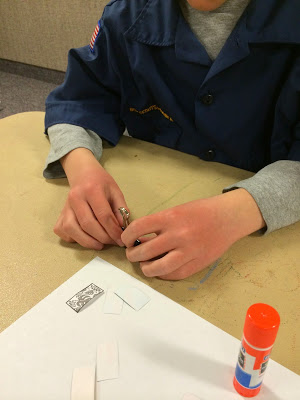 Let them glue and add ribbon.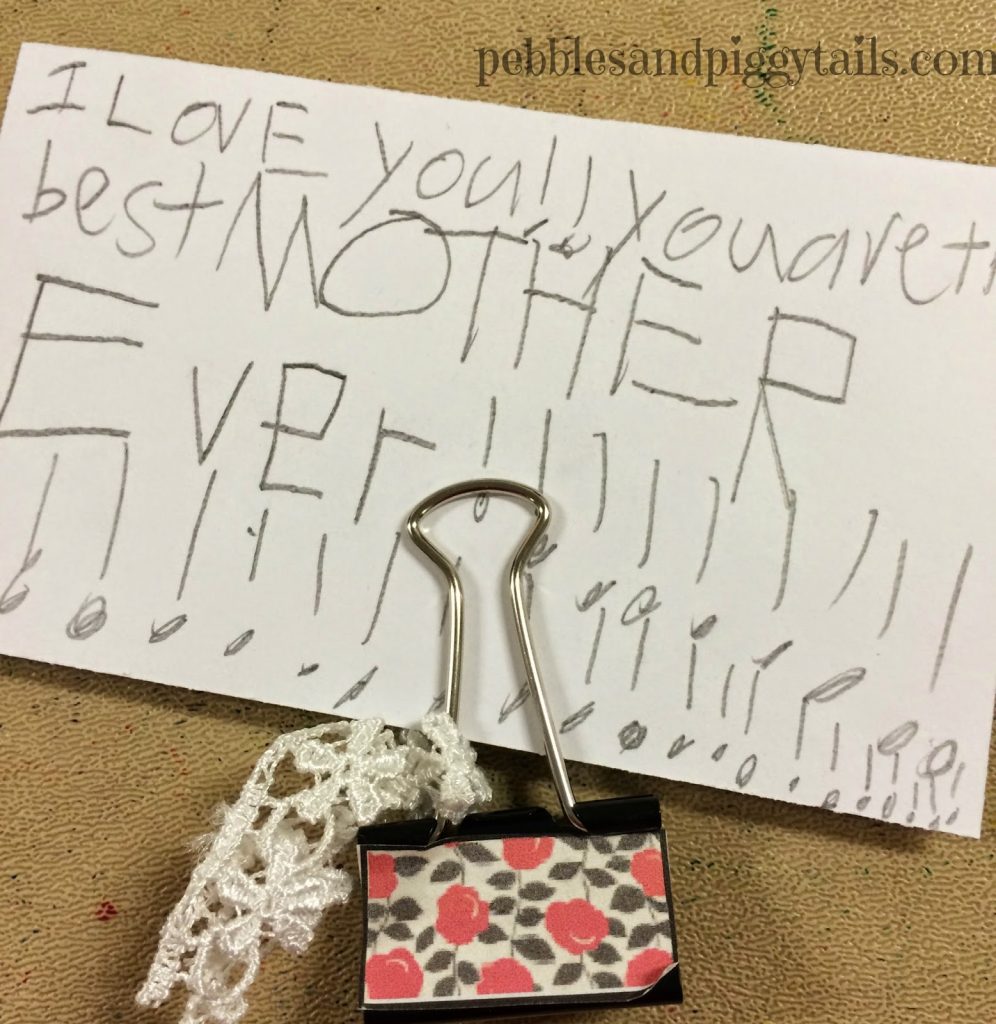 We had our boys write a note to mom on the back of the recipe card–
just to make it more special for Mother's Day.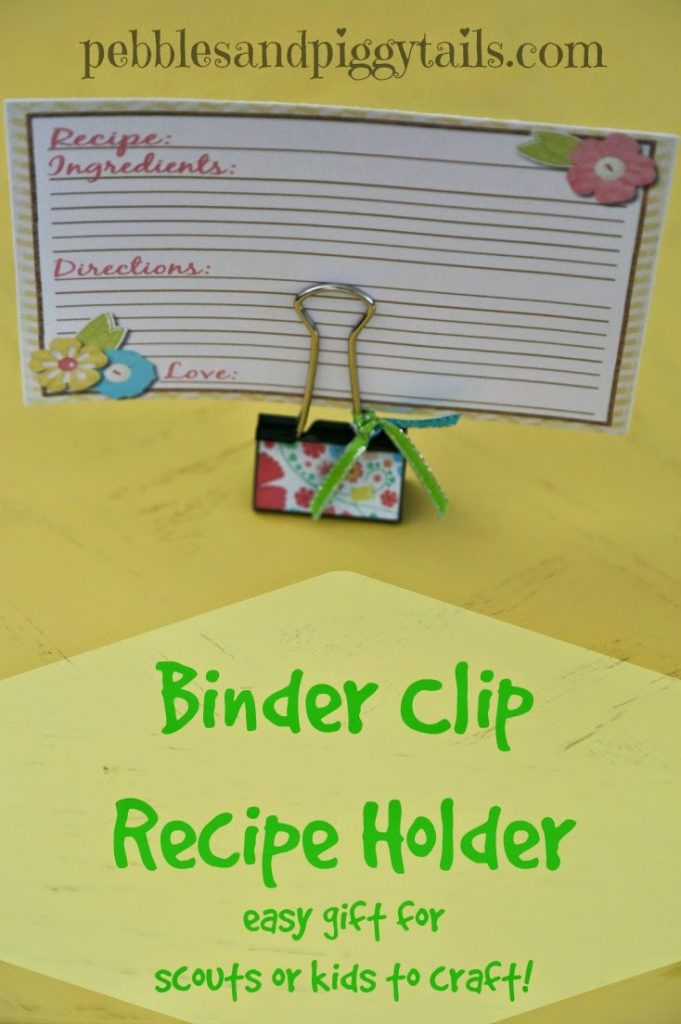 Hope this makes a fun gift for the kidlets to make!
Here's the Cub Scout info that this passes off:
Wolf Elective 3a, 9b
Make something useful (so much less bulky and less complicated than the one in the book!),
make a gift Bear Achievement 18b or 18e
Write a letter or a thank you note (if you have them write on the card)

You may also like: