Today I am sharing some indoor camping ideas to do with kids or Cub Scouts. I'm a Cub Scout Den Leader over the Wolves and Bears and so I was able to help our awesome Cub Master plan and carry out a camping theme pack meeting. We did this for the annual Blue and Gold Banquet, but you could do this for any pack meeting or just a fun activity for kids.
We didn't really CAMP, but we sure made it look like we did: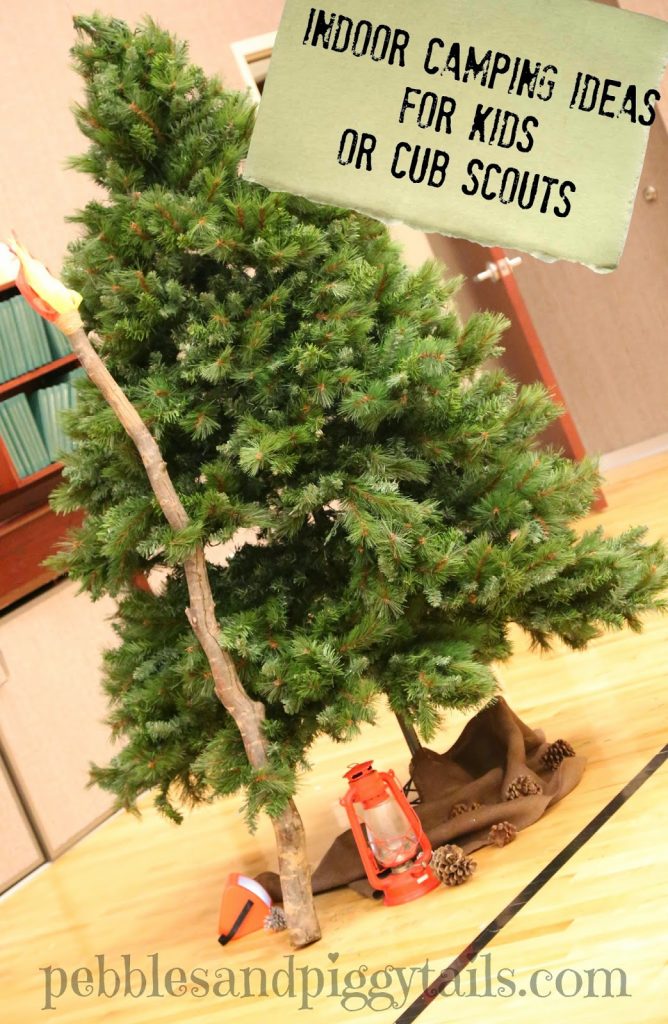 We all brought our Christmas trees and set them up in the gym. Pinecones, burlap, lanterns too.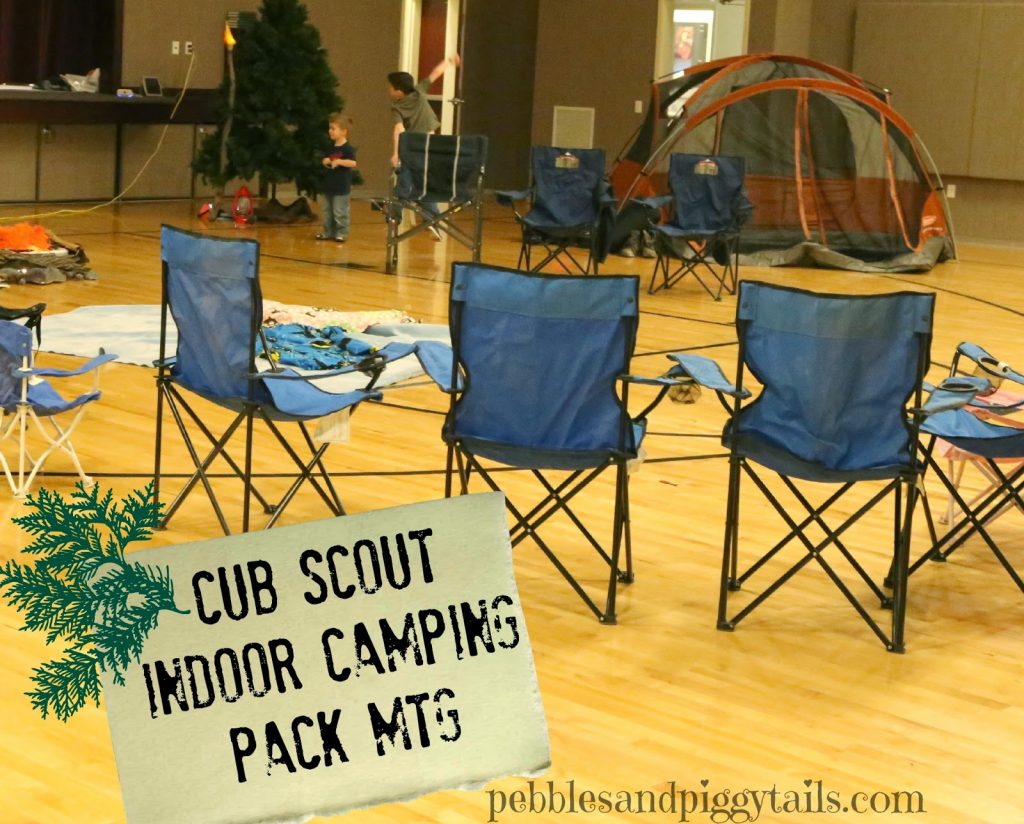 We set up a few tents. We had everyone bring their camping chairs or blankets to sit on. No tables. Just picnic-style, like real camping.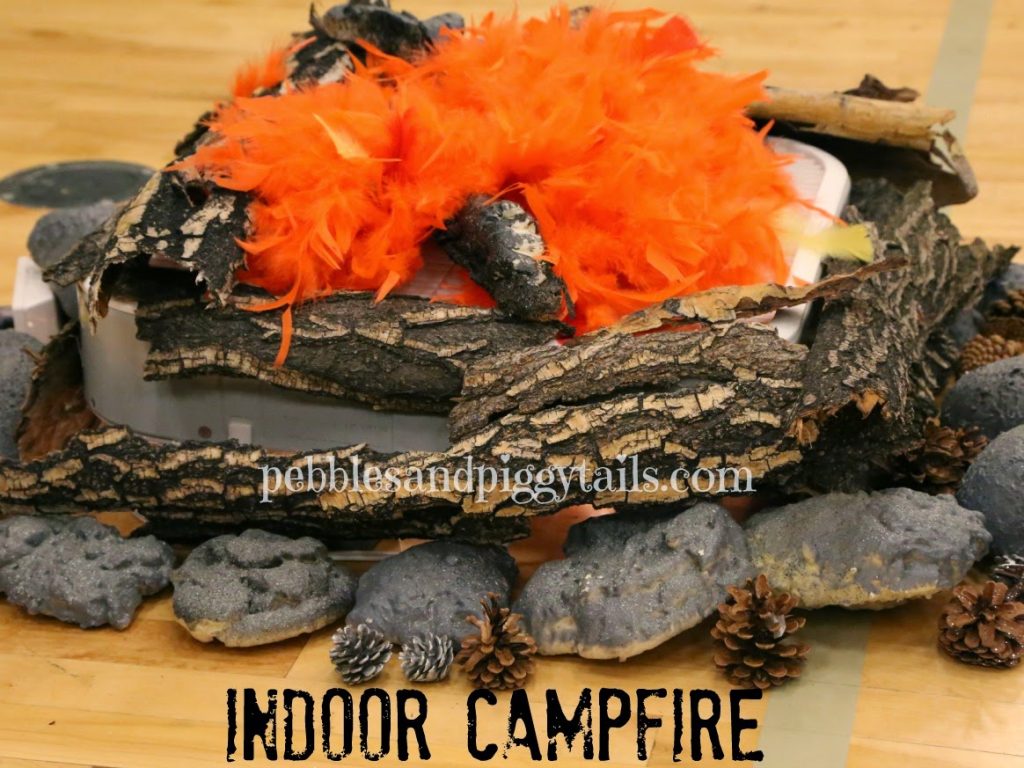 One of the den leaders made a pretend campfire. So awesome! She used a big box fan underneath. Then flames are a feather boa. The rocks are pretend rocks that her scouts made. There's a light under the boa so it looks lit up in the dark. So when she turned on the fan, the feather boa moves gently, like flames. Add bark and some outdoor cricket sounds and you have an indoor campfire!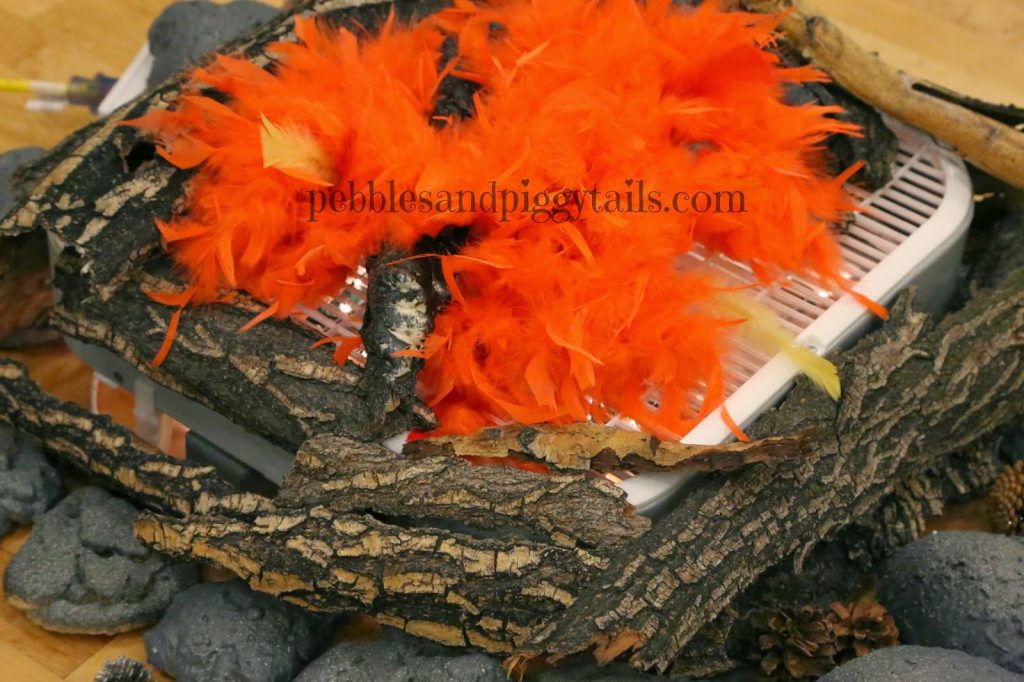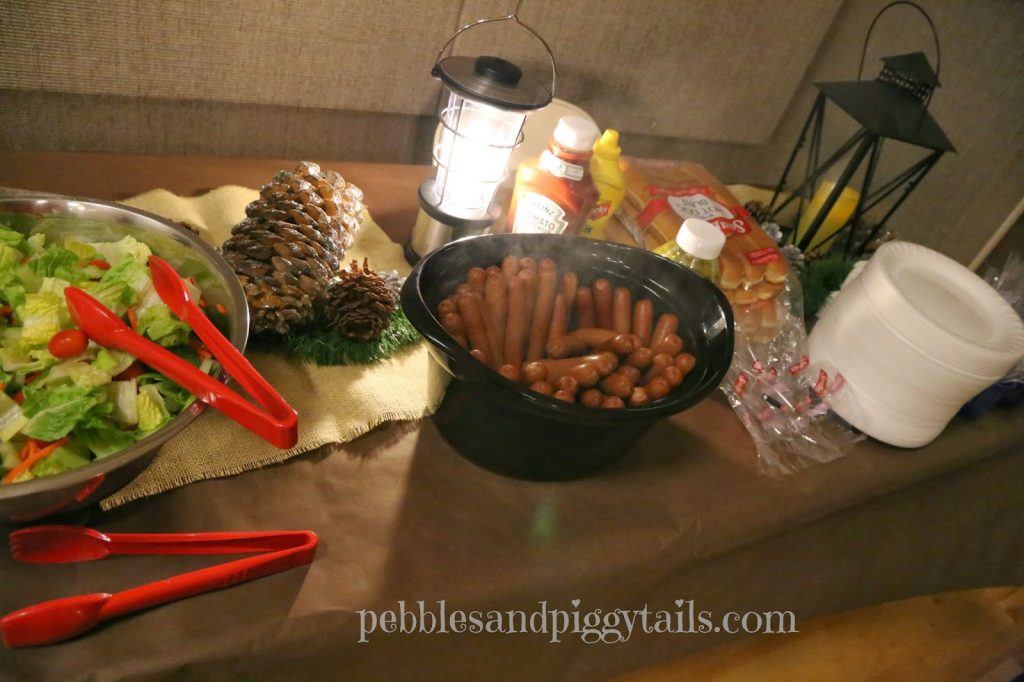 We had hot dogs (cooked in a slow cooker), chips, lemonade, and the families helped bring salads to share.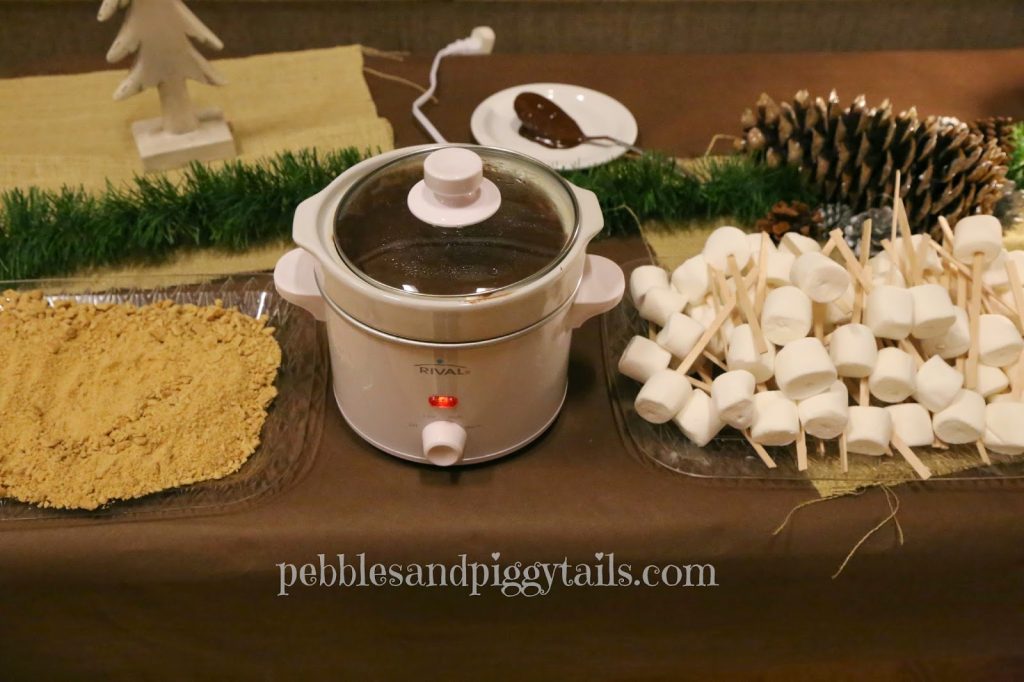 For dessert we had indoor s'mores. They dipped the marshmallows in the melted chocolate chips, and rolled them in graham cracker crumbs.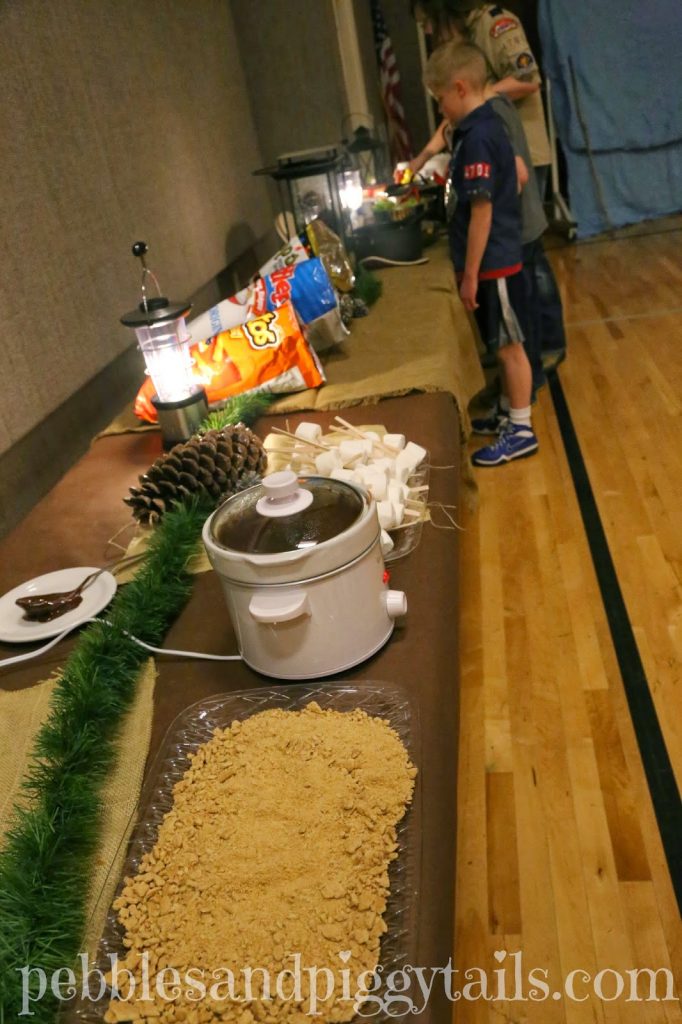 For an added effect, we dimmed the lights in the gym and used mostly lantern light.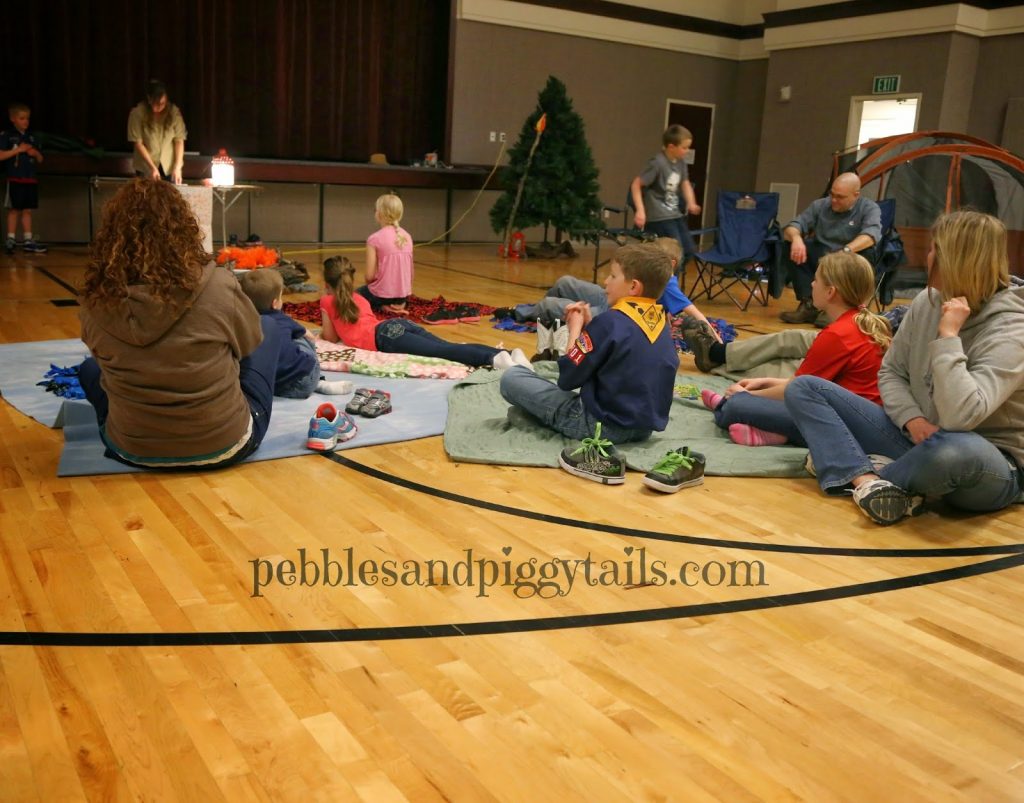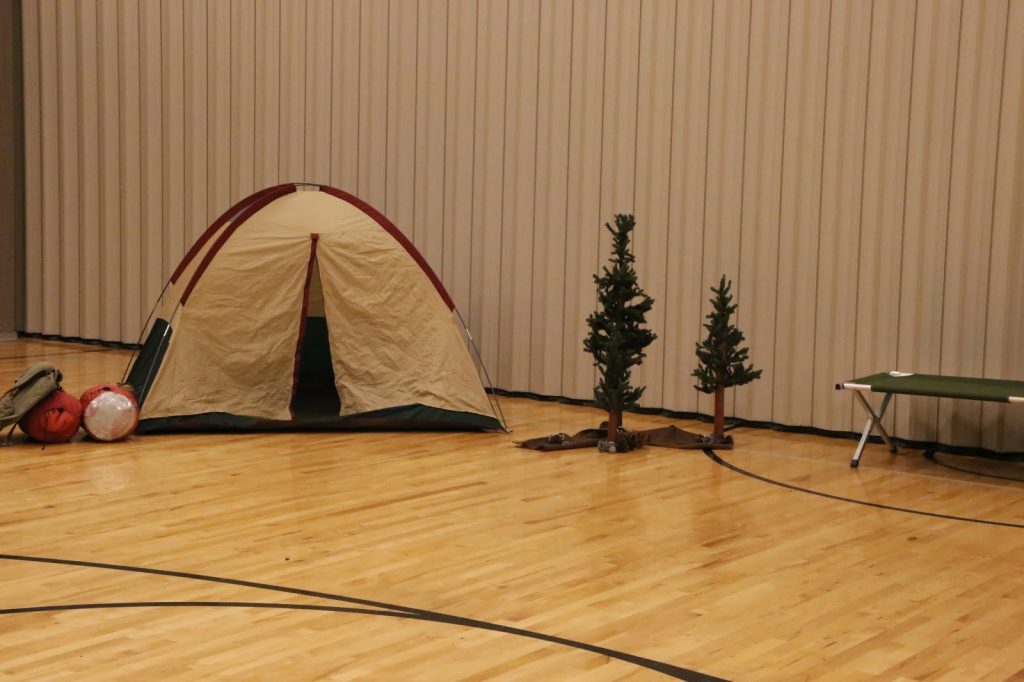 We put a lot of camping stuff around . . . sleeping bags, cots, coolers, backpacks, and lots of extra greenery from around our homes.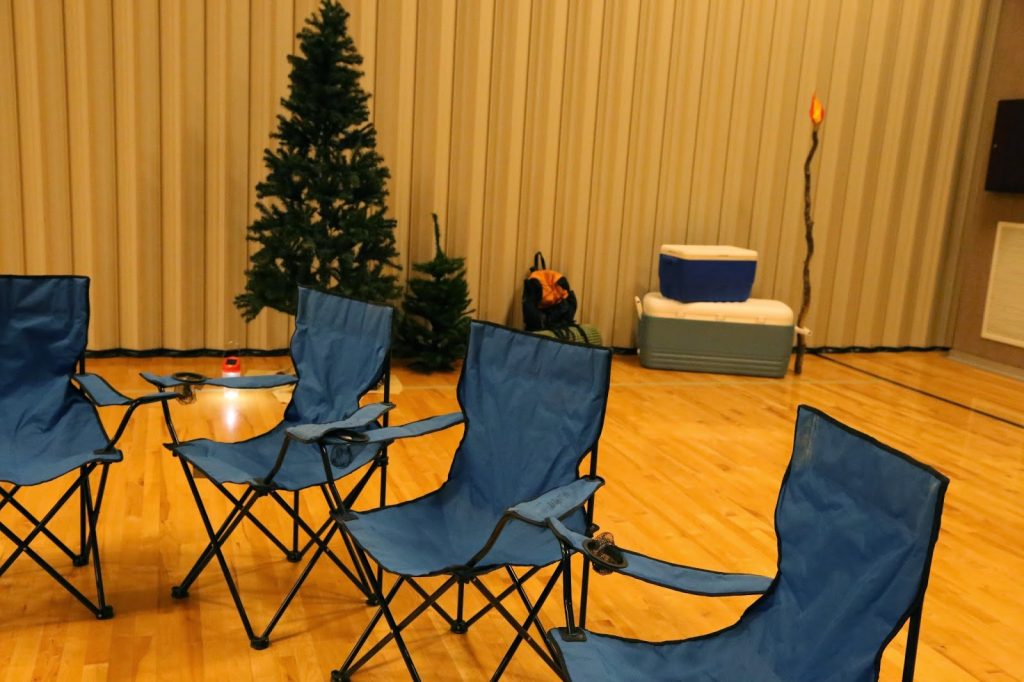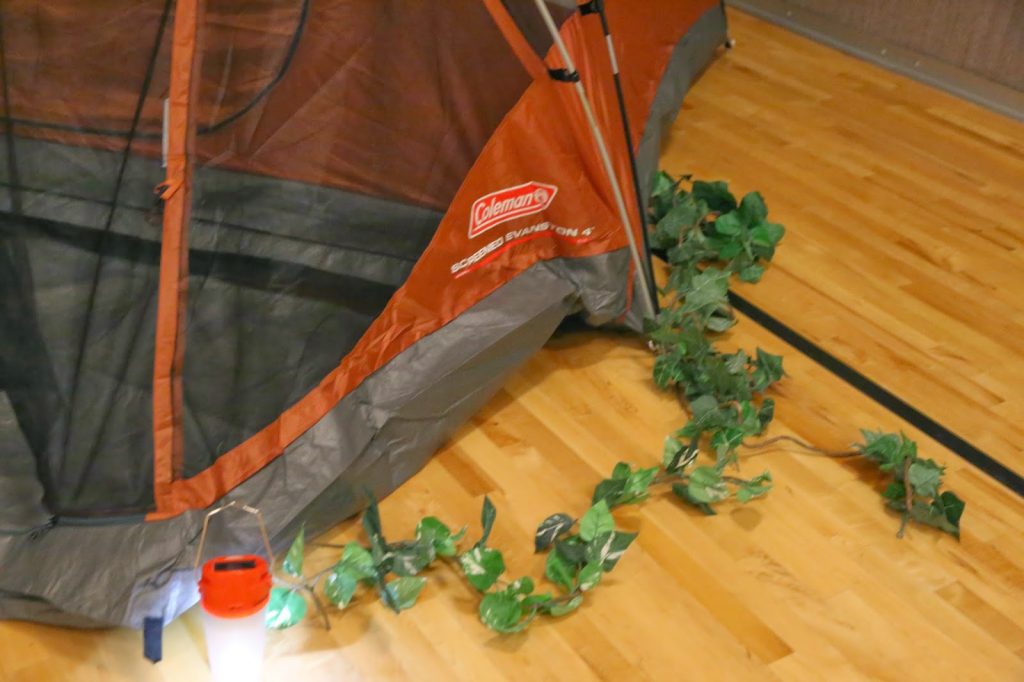 Overall, this was a fun activity. The kids loved pretending they were camping! Set up took a little extra time (for tents and such) but we didn't have to worry about tables or chairs, so it worked out okay still. Anyway, hope this gives you some fun ideas.