I love scrapbook paper. Even though my scrapbooking days are over, I can't help but visit the paper aisle at my craft store and wish I had some project to do with it. So I came up with a Gift Box Christmas Wreath that is fairly simple and uses your scrapbook paper (even just the leftovers, if you want). You can also use wrapping paper.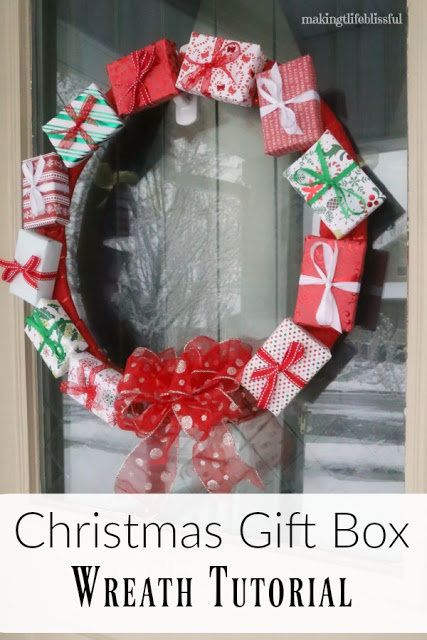 You will need:
A wreath form (I used a wire one)
Tape
Glue gun
Ribbon, small (assorted colors, if you want)
Ribbon, large (for covering the wire form)
Bow or other embellishments
Mini boxes, about 12 (you can use whatever you already have, make ones out of Christmas cards or whatever). I bought mine. I used small jewelry boxes–like these: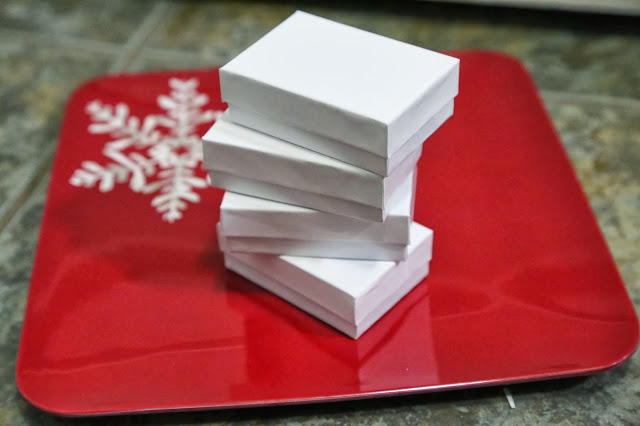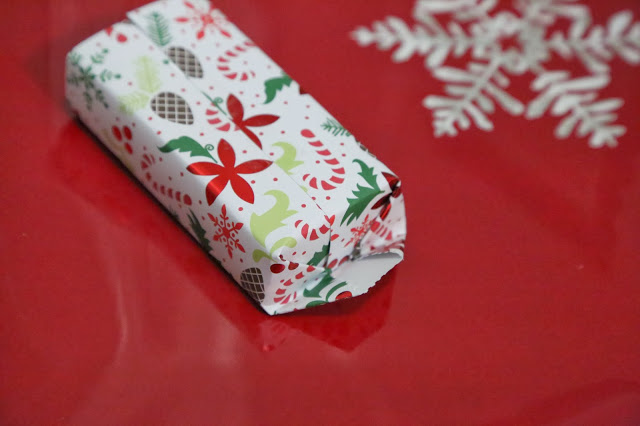 Step 1–Wrap each box in scrapbook paper (or wrapping paper), just as you would a regular gift. Decorate each box with small ribbons.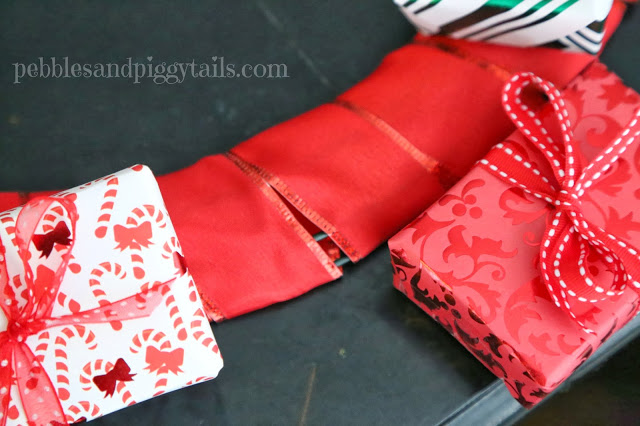 Step 2 — Wrap the larger ribbon around your wire wreath form. You are basically trying to hide the wire. You can really use anything here . . . greenery, burlap, etc.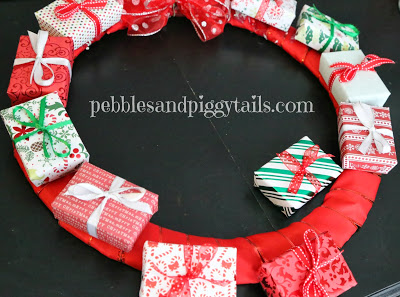 Step 3 — Decide where you want your gifts to be and arrange accordingly.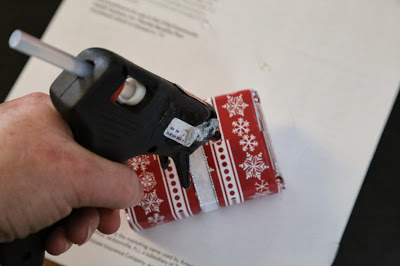 Step 4 — Glue the gifts on!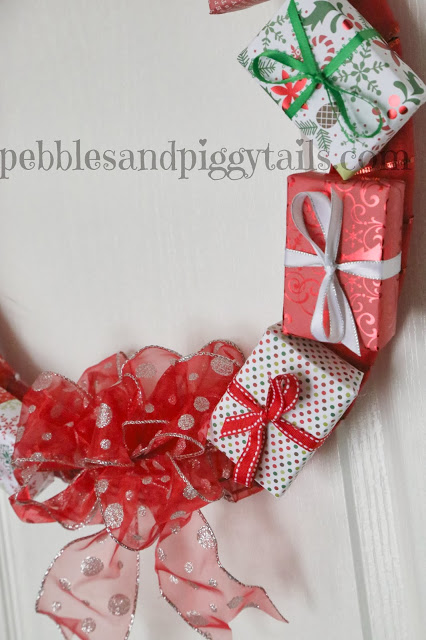 Step 5 — Add a bow if you want. (I must say I am thankful that YouTube taught me how to make bows!)
All done.
Enjoy your wreath.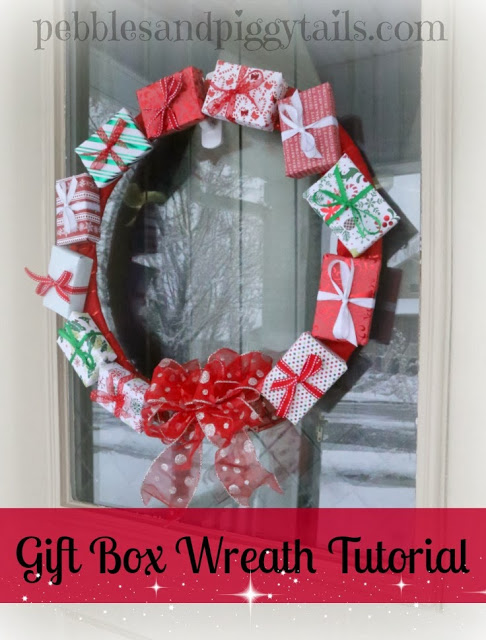 amzn_assoc_placement = "adunit0";
amzn_assoc_search_bar = "true";
amzn_assoc_tracking_id = "pebblandpiggy-20";
amzn_assoc_search_bar_position = "bottom";
amzn_assoc_ad_mode = "search";
amzn_assoc_ad_type = "smart";
amzn_assoc_marketplace = "amazon";
amzn_assoc_region = "US";
amzn_assoc_title = "Related Products";
amzn_assoc_default_search_phrase = "christmas scrapbook paper";
amzn_assoc_default_category = "All";
amzn_assoc_linkid = "0da60577b462d5ca713a7db96ca98787";