This morning as I was driving my kidlets to school, I turned on the radio to find lovely Christmas music playing. It was nice, but then a weird thing happened to me. I started remembering something sad. Instead of the warm feeling of Christmas snow and chestnuts roasting over the fire, I remembered the Sandy Hook Elementary massacre.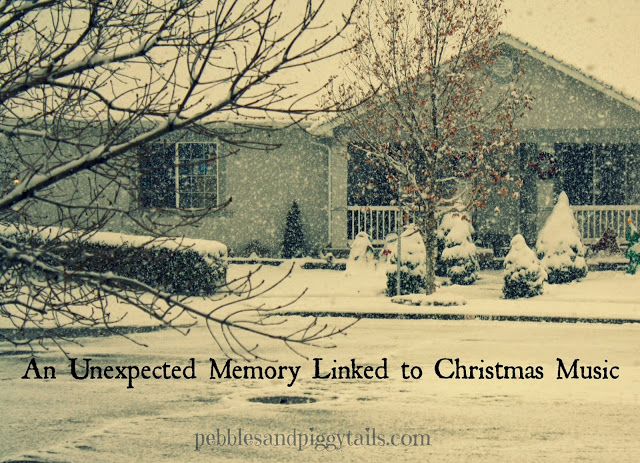 I was completely surprised by this. I had fully expected the sound of Christmas music to bring me fond memories. But I realized that I had been driving in the car listening to Christmas music on December 14, 2012 when the program was interrupted with news of the horrific shooting. Hearing the music again in the same place sent my mind flashing back to those feelings. Along with the rest of the country that day, I was heart broken. I had spent all of that day sobbing and searching for answers. I found myself praying. Praying for the victims. Praying for the families. Praying for peace. It was a hard day . . . it was a hard several days.
But this morning as those thoughts flooded in with the sound of Christmas music, I also recalled another moment that happened on December 14, 2012:
After crying all day for the little children that had died, it was finally time to go pick up my own children from school. I drove there with tears still tingling my eyes. And I will never forget the overwhelming happiness that filled my heart when I saw Little Son come running out of the school to my car, waving and smiling at me. And then came Sweet Tween. And then came Baby Girl. They were happy and innocent. They had no idea that America had turned upside-down that day. I thanked my Heavenly Father right then for my children. Gratitude took over my soul . . . as I realized that 20 mothers would not get the same privilege that day.
As each one of my kidlets entered the car I gave them a long, tight squeeze. They looked at me funny, but squeezed me back anyway. I wiped the tears, and started my mother-routine again, "Buckle up! How was your day? Who has homework?" Our lives continued on unchanged–but not untouched.
I guess it's okay that the Christmas music conjured up those memories. It reminded me of what is most important. And I think that's what Christmas is for anyway.