I wanted to tell you about my yummy banana bread that is low sugar and low fat and actually kinda healthy. But I botched it up . . .
You are right now asking, How do you botch up banana bread?
Yes, I know–even 10 year olds can make decent banana bread.
But it's possible.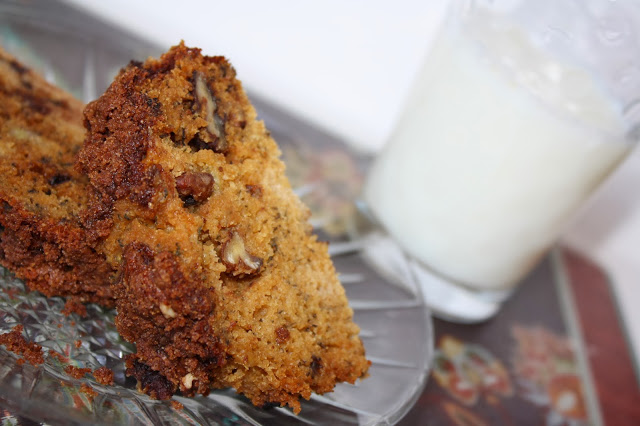 Just like the time I unsuccessfully tried to make crepes (but ended up with
Piles of Crepes
), it all started out fine. But halfway through the baking process, I realized I forgot the Baking Powder.
Or was it the Baking Soda? . . . hmmmm, I'm not sure now.
But the bread didn't rise well.
So I baked it longer.
It ended up burnt on top. Discolored in the middle. And gooey on the bottom.
It tasted weird.
And just to prove to you (and myself) that good photography can make even yucky things look yummy, I took pictures of it. It was nice photography practice.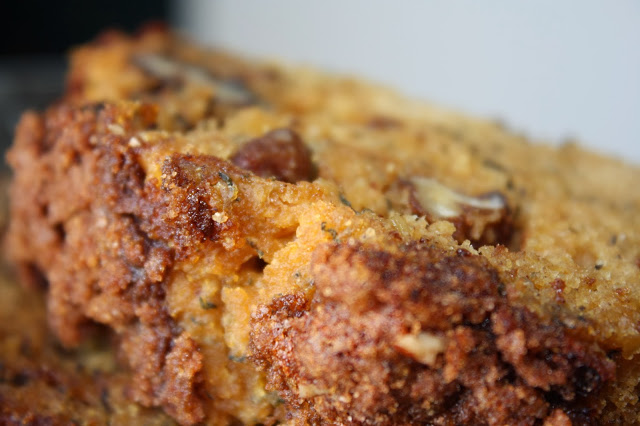 The power of photography.
I was disappointed with it. My Man tried it. He said as nicely as possible, "It's okay." But I noticed he didn't have any more than one bite. I was about to toss it in the trash.
And then my 3 kidlets came running in. "We smell something yummy!" they exclaimed.
I replied grumpily, "It's banana bread."
"Can we have some? Pleeeaaase?" they asked. I looked over at at my 3 kidlets, all wide-eyed and smiling.
"Ok. Sure. You can have ALL of it. It's just for you."
With a subtle smirk I sliced them each a big chunk of bread. They sat down at the table and
this is what I heard:
"Mmmmm. Thanks Mom. We looooooove it!"
I paused. I was stunned. They were enjoying the bread!
I felt like the Grinch as he heard The Whos in Who-ville still singing on Christmas morning after everything was stolen.
And I realized that GRATITUDE IS NOT ABOUT BEING THANKFUL FOR THE PERFECT THINGS IN OUR LIVES, BUT IT'S MORE ABOUT APPRECIATING THE IMPERFECT THINGS.
It's about accepting and valuing the little things, and even sometimes the annoying things. At least we had bread and bananas to eat. At least we had food, and a table, and family to eat it with. It didn't have to be perfect, Pinterest-worthy food. It was just fine. For that moment my kidlets were happy with what they were given.
And I remembered that I should be too.
So I sliced myself a big 'ol chunk of banana bread and sat down to eat it with my kidlets–just like Pollyanna would do.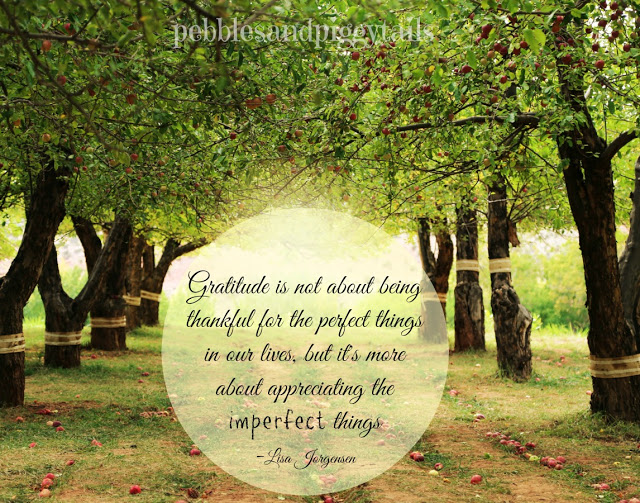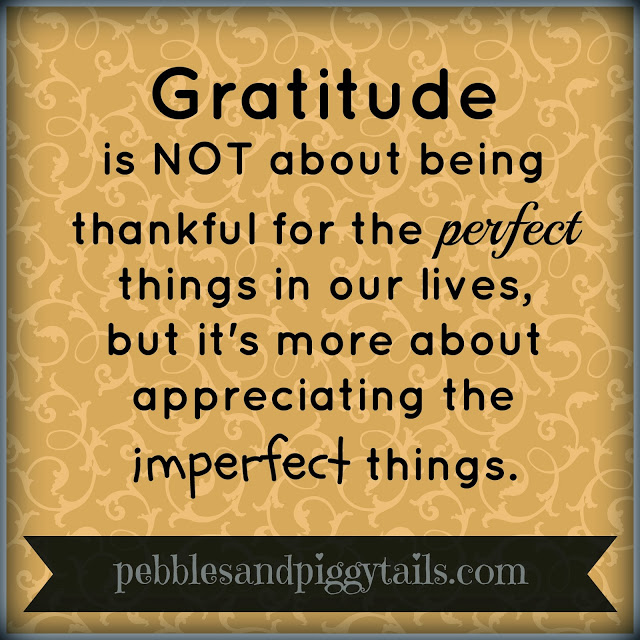 From The Banana Bread Botch by Lisa at pebblesandpiggytails.com
HAVE A GRATEFUL DAY . . . BETTER YET, HAVE A GRATEFUL LIFE.