I came up with this idea for Valentine's Day when Little Son needed an quick box for his school Valentine Party. He didn't want something mushy. So we came up with this easy DIY Monster Box. You could easily do this as a Halloween craft for kids or just a fun box to hold all your candy in. It's also a great Cub Scout project.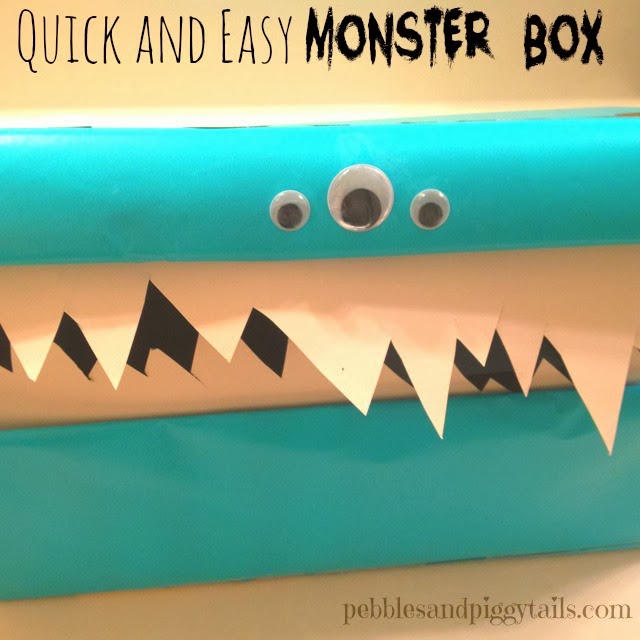 What you need:
Shoe box (preferably the kind with the lid attached on one side)
Wrapping paper (any design, though I used plain)
White card stock paper for teeth
Googly eyes
Markers, crayons, stickers to personalize it
If the box lid is not attached, then attach it together with tape on one of the long sides so it opens and closes in a "chomping" motion. Wrap lid and box with wrapping paper. Free hand 2 zig zaggy lines along the long sides of your card stock paper. So one side is jagged and the other side is the straight edge of the paper. Cut out the teeth and glue or tape onto the inside of the box's "mouth." Add googly eyes and other embellishments.
It's fun to make the Monster chomp down as kids put their hand in for Halloween candy or to give a Valentine.
Hope this sparks some good ideas for you.
–Lisa