A couple of years ago, on a rainy autumn day, my friend Alison brought our family a sweet surprise.  It was Caramel Apple Kit.  It was the perfect thing to liven up a dull rainy day.  Our kidlets enjoyed making apples with Mom and Dad, and I loved that I didn't have to prep anything or remember to get the stuff at the store.  It was a ready-made family activity. So today I'm passing Alison's idea onto you.  I made my own Caramel Apple Kit this year for two women in my church family that I check on and visit from time to time.  It was a rainy day.  We had fresh apples from a local farm.  And this really wasn't hard to put together.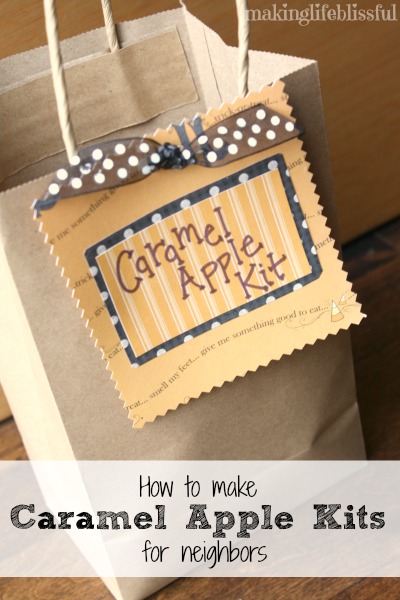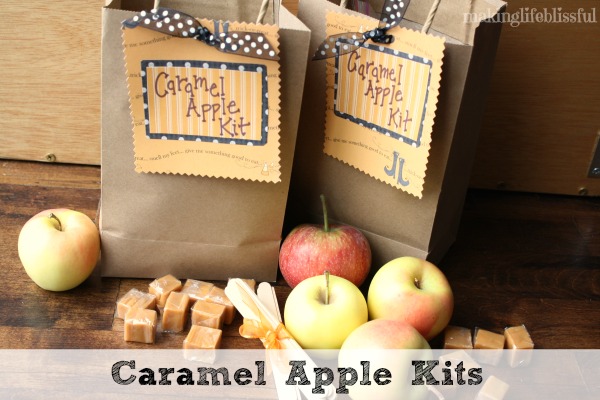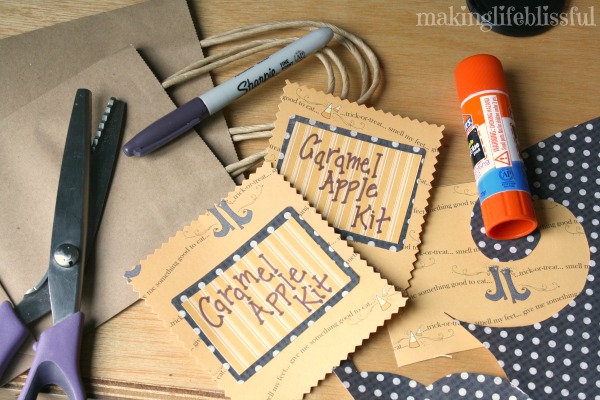 I used stuff I already had.  Scrapbook paper leftovers, paper sacks, ribbon.  Cut, glue, tie.  DONE.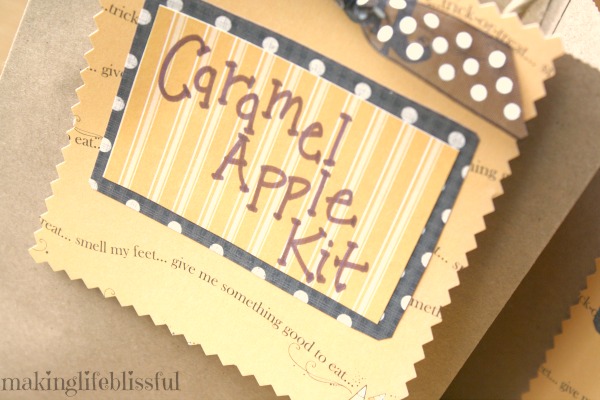 I actually HAND WROTE the note . . . no vinyl lettering or free printable.  It's still okay to do that, right?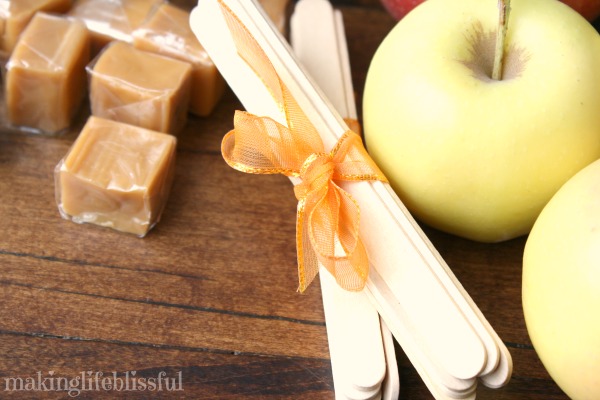 I tied some ribbon around the sticks.  Somehow ribbon makes even the dullest things look CUTE.
All you need is enough apples for their family, some caramels, and sticks.  If you have any extra fun candies for them to put on top of the apples add it in.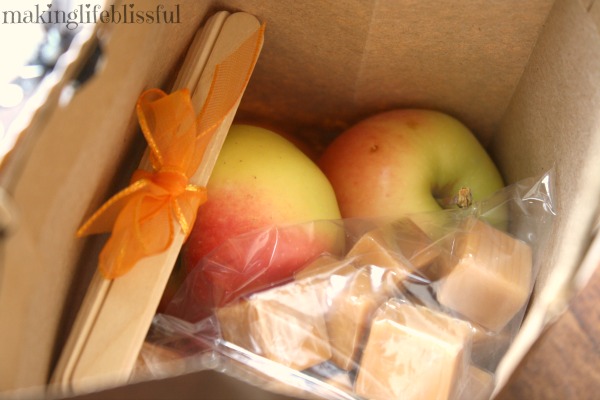 That's it.
Hope you have a chance to brighten someone's day.
You may also like these
Free Apple of My Pie Printables
!!