Looking for a fun way celebrate Halloween with your younger children?
The 13 Days of Halloween is an easy idea. My kidlets can't wait to Trick or Treat, so this is a cute way to enjoy their enthusiasm as you countdown to the big event.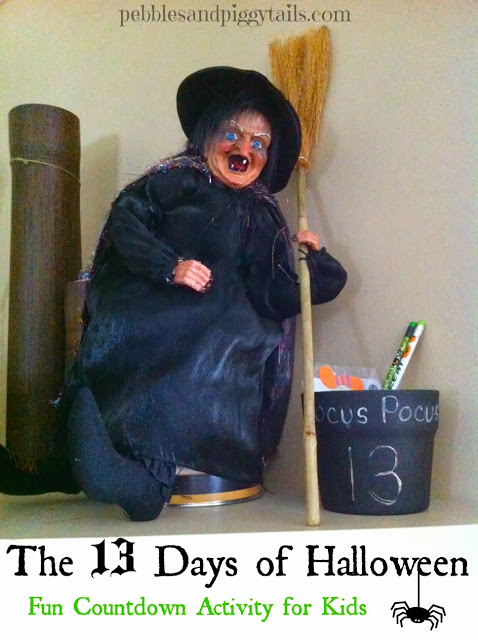 Thirteen days before Halloween the Witch brews a spooky surprise each night in her pot while the kidlets sleep. When they wake up in the morning they find fun little treats or mini toys. My nephew loves this so much he sometimes can't sleep.
You can use any kind of witch or Halloween decoration (this one is a little on the creepy side, so go for a cuter option if you want to). Her cauldron is just a basic clay garden pot that is painted with chalk paint.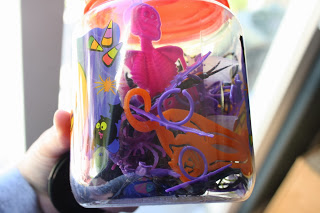 Every year we save the little "junk" toys from Halloween bags and parties and save them for the next year. These would be perfect to go in the Witch's cauldron.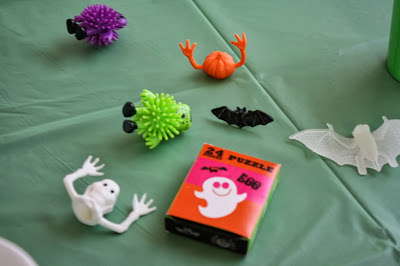 They don't have to be expensive. Just small things to make it fun.
Here's some ideas:
mini puzzles
pencils
stickers
spider rings
erasers
notepads
glow-in-the-dark bats
homemade treats
glow sticks
candy (but they'll get enough of that later)
A BIG thank you to My Sis for passing this wonderful idea on to me.
Hope it inspires you somehow to have fun with your kidlets.