Every so often I talk about SAFETY on this blog. Well, I recently learned about how dangerous TVs or flat screens can be to small children if they are not secured down somehow. We actually are guilty of this for just one of our TVs.
We have just recently moved and we didn't have a lot of time to get this one totally set up. Other things just took priority. So we put it up on a tall dresser. But here is why this is important:
A 2011 US Consumer Product Safety Commission (CPSC) report on flat panel TV safety revealed:
· A child is killed every three weeks from an unsecured TV
· Every 45 minutes a child visits an emergency room due to a TV tip-over related injury
· Between 2000 and 2011, 215 fatalities have resulted from TV tip-over
· An estimated 17,000 people each year, the majority of which are children, are treated for injuries from TV tip-overs
·
Reported cases have increased almost 25% from 2006 to 2010, and over the last 10 years, injuries have increased by 31%
WATCH THIS VIDEO:
So as you can see, it's a good idea to get a wall mount or something. I got a Sanus Flat Screen Wall Mount for my TV. You can get it at Wal-Mart. Fairly simple (for My Man) to set up. And so worth it.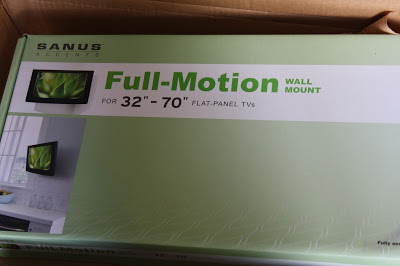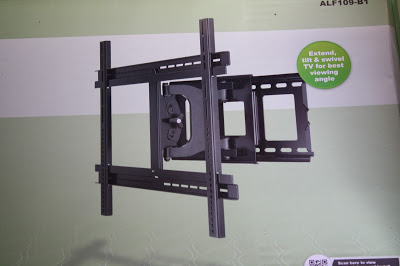 Now we are feeling more secure. And it's awesome because it's full motion and we can turn in different directions. So much better than a dresser.
Hope this helps you get that flat screen out of your child's reach.