How to create peace in your life even when the crazy times and stress seem to dominate your life. How to find peace in motherhood and in your daily life.
A few things are weighing on my heart today. We do that as mothers from time to time. Life is never a simple ride and as a mom we have our hearts and minds in the worries and struggles of our children, our spouse, and ourselves. And then we worry about our neighbors, our extended family, our friends, the person we heard about with cancer, the friend of a friend who lost a job, the people in Colorado in the flood, and the rising death toll from the Pakistan earthquake. A mother's worries extend across the globe. Our worries are near and our worries are far. How do we find peace in motherhood and in life?
*This post may contain affiliate links.
Sometimes worry is too much to bear. I'm the queen of worry. Sometimes I need PEACE. Where do we find peace? Is it possible to find peace amid so much turmoil and stress?
I truly believe PEACE IS A POSSIBILITY. Peace can be found. Peace can be a part of our daily lives. But sometimes I forget. And maybe you do too. I forget that I have to help myself find peace.
* Give yourself permission to feel peace.
Sometimes I feel guilty when I am having a good, happy time while something bad is going on in the world or in someone else's life. But dragging ourselves in sorrow all the time only brings ourselves and others down. Instead, we should give ourselves permission to find joy and spread it around.
* Look for peace in the little things.
I believe the little things are actually the BIG things. It's the little, everyday things that keep us going–a hug or smile, a story with a child, a date with a friend, a text to say "hello." These are the little things that are most important in our lives. Let them give you peace.
* Turn off the distractions and soak up the silence.
I love technology as much as the next person, but sometimes it can overwhelm us and cause more worry. It can make us feel more stressed. It's okay to turn it off or even delete a certain app from your phone for awhile. Take more time to meditate and relax without distraction.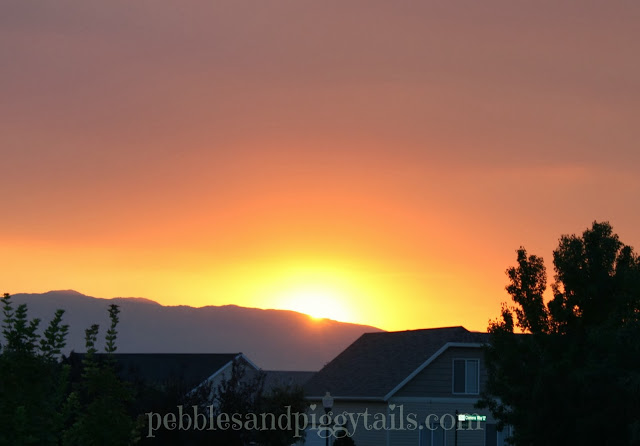 A sunset outside our home. Photographing nature is a way for me to "capture" peace.
* Go outside enjoy nature.
My dad taught me early on to love the outdoors. There is something about crisp, fresh air, a gentle breeze, and a blazing sunset that calms the soul. I believe God created this earth for us, and seeing such beauty reminds me that there is more to my existence than the craziness of everyday stress.
* Don't be afraid to be religious.
Whatever your religion is or what you believe, most of us have something in our lives that soothes our troubled hearts. Let your religious side come out and help you find peace. For me it's prayer and scripture study. If I keep up on those things I find more daily peace. (To learn more about my religion click
HERE
).
* Remember the crazy times don't last forever.
The chaos and the frazzle will someday die down and fizzle away. Keep your focus and perspective on the bigger picture and what you are trying to accomplish. Sometimes stress and crazy times last for awhile though and we have to find ways to endure it. Take 5-10 minutes a day just for yourself during these times. Close your eyes and think of peaceful memories or places (like a beach or field of flowers). Breathe slowly and remember you are doing better than you think you are.
I hope this helps you (and me) find some PEACE today. Leave a comment below on how you bring peace into your life. I'd love to hear from you.
P.S. I may just have a slight obsession with sunsets . . . but I think they are one of nature's most peaceful beauties. Here's some of my photographs of them. Have a PEACEFUL DAY!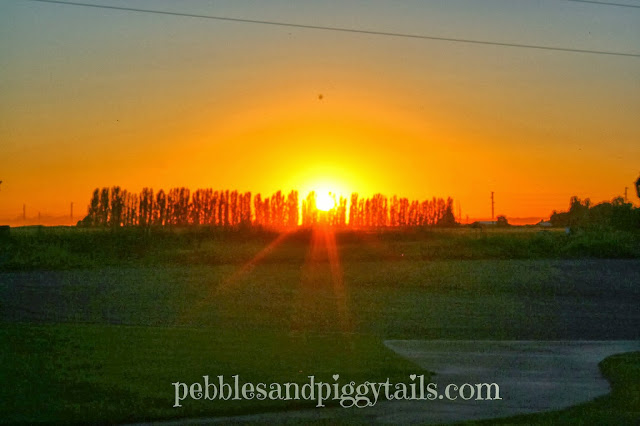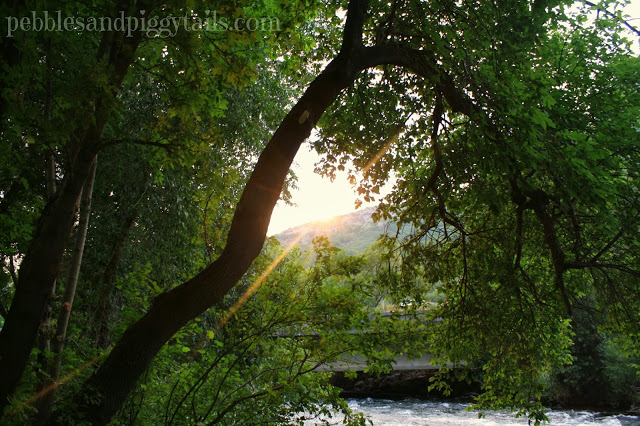 You may also like: